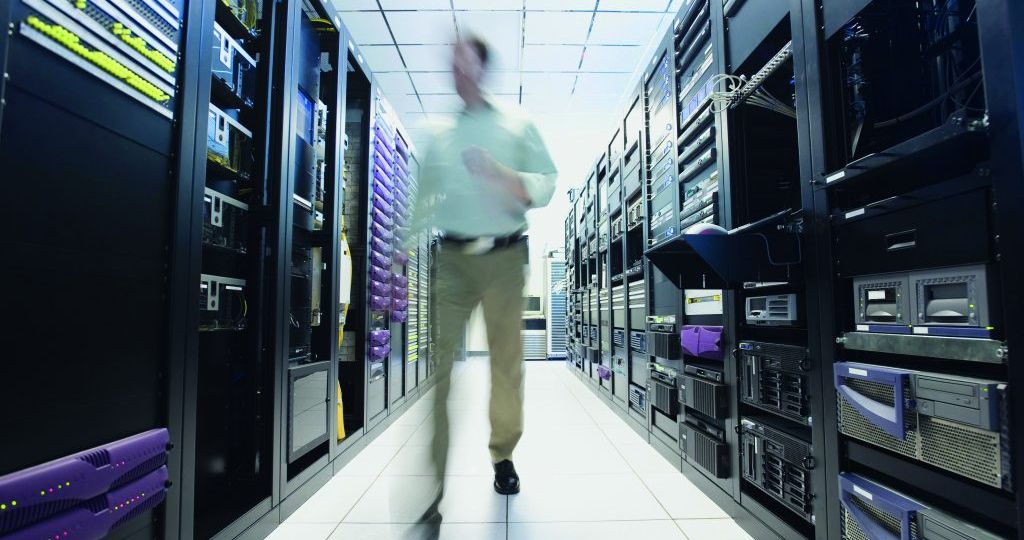 By Eaton
www.eaton.com
Amdocs worked with Eaton to build and open new site in less than three months
For data centre operators, speed isn't just a server issue – often it's a vital factor in getting new sites operational. That was the case for Amdocs – a global software and services provider that operates data centres in 85 countries – which had less than 90 days to close an existing site and move itself, and all its customers, into a new purpose-built facility.
Amdocs has occupied a base in the heart of London's Square Mile, close to major corporations and financial institutions, but took the decision to consolidate its satellite offices into one purpose-built, modern building. Doing so meant Amdocs could reduce the overheads that come with being in central London and running multiple sites, but more than this it gave the company the opportunity to build a site that would address all current needs, as well as being future-proofed. And it also meant it could design a more efficient data centre and pass those cost savings onto its customers.
A looming deadline
Timing was the crunch issue. Amdocs had acquired a new site, all the design and planning work was complete, but the company had less than 90 days to move out of its current site and into the new facility, which was as yet unbuilt, but which had to be fully operational. No ifs, no buts, no half measures, the 90-day date was fixed and immovable. For Amdocs, the pressure was to identify partners that could be trusted to hit every deadline throughout the move.
Eaton responded to Amdocs' tender with its own trusted partner – Carter Sullivan, who specialises in the design, manufacture and installation of complex UPS systems, high-end data centre solutions and bespoke switchgear. Working together, the two companies put forward a solution using Eaton switchgear and UPS back-up. At the same time, Carter Sullivan coordinated the fit out of the air conditioning system throughout the data centre and a separate tender for the office itself.
Mark Goulding, the customer manager for Amdocs at Eaton: "We've had a long, successful relationship with Eaton, so we knew they understood our capabilities. Likewise, we've workedwith Carter Sullivan on many builds over the years and knew they'd be up to the task. It made for a very positive and effective working relationship on what was a challenging, short time-frame for a data centre build."
The perfect solution
In the first phase of the installation, Eaton and Carter Sullivan implemented a complete power security solution, based on Amdocs' design, and built around Eaton's Uninterruptable Power Supply (UPS), switchgear, transformers, and cold aisle containment. The solution also factored in isolation transformers to ensure electrical isolation for the system and prevent downstream issues from the building's 4-pole main circuit breaker.
For the UPS, Eaton first researched Amdocs predicted data centre loads and proposed using its 93PM UPS range – a simple, straightforward solution to their needs. According to Mark Goulding at Eaton, the 120kw unit is 'bang on their requirement' and the battery system is sized accordingly.
The 93PM UPS guarantees power supply for a defined period to critical loads in the event of a power failure. The unit also protects critical loads by filtering out power fluctuations, such as voltage spikes, and providing continuously high-quality power. The design of the 93PM is based on online double conversion technology, which is widely recognised as giving the best possible protection because it guarantees a clean and reliable power supply regardless of the quality of the grid. Energy loss with the 93PM is minimal, compared to traditional double conversion UPS devices, and it can achieve an efficiency rating of 96.7%.
Once the power solutions had been installed, Eaton and Carter Sullivan worked with Amdocs to design a system that would make the data centre as energy efficient as possible. This is based on Eaton's Variable Module Management System (VMMS), which increases efficiency without compromising reliability. On the physical design, the two companies came up with a concept of two rows comprising 30 42U server cabinets sat in an open area, coupled with a cold aisle containment to provide effective airflow. This was a completely bespoke design that mixed racks from various manufacturers into one solution, and comprised a set of aisle doors with roof panels.
In the second phase of the installation, Eaton designed and built a future-proof electrical panel that incorporates all of Amdocs' requirements for the building infrastructure, IT, generator, and bypass facilities. It's designed so that Amdocs can avoid interrupting the operation of the data centre during any future expansion. The panel is based on the Eaton xEnergy LV Switch system, which is designed to meet constantly increasing requirements, providing optimum conditions for building infrastructure up to 5000 A.
As well as providing the hardware and software for the power security solutions, Eaton also provides Amdocs with ongoing remote monitoring and maintenance services. In the event that there's ever a power issue, Eaton would have service personnel on-site in under four hours.
Around the world in 90 days
The move was completed within the 90-day time frame and the modern facility is now operating successfully using the new power management concept. What's more, the concept is spreading to other Amdocs sites, in fact, the company plans to use the data centre design and infrastructure as a model for the development of its other data centre projects around the world.
The data centre is delivering immediate results and cost savings. It has the lower PUE of any Amdocs data centre worldwide. Looking ahead, Amdocs has recently installed a second UPS for the B-side of the data centre and plans to roll out this approach in its other data centres around the world.
This article is subject to copyright of LGN Media LTD. Republishing the article on a website, blog or print is strictly prohibited.