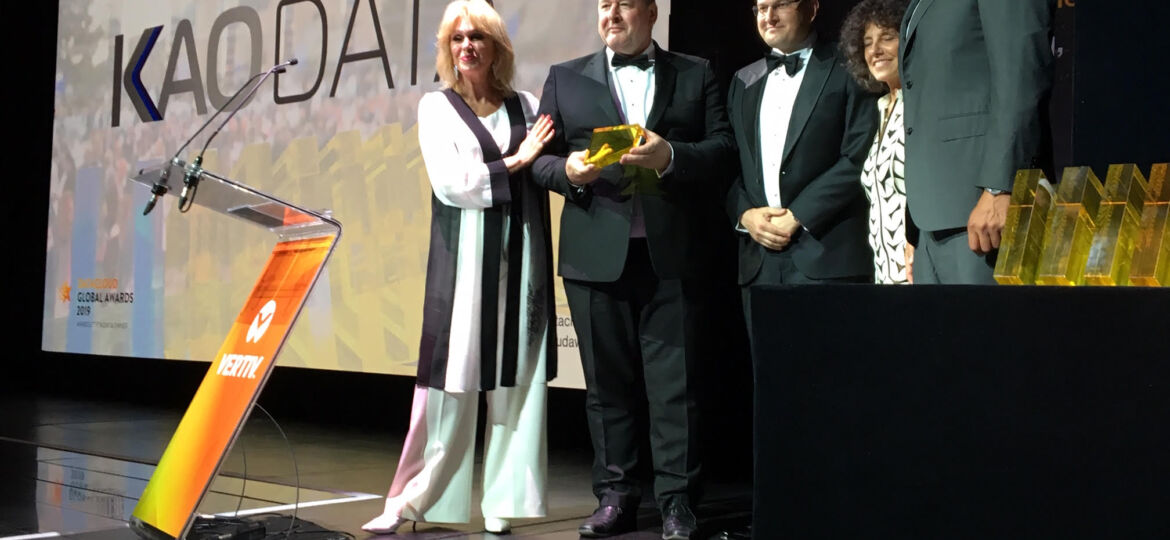 Kao Data's commitment to holistic CSR is highlighted in its location, design, construction and operation
Kao Data excels at its rigorous processes, which provide transparency and a collaborative approach to its customers and supply-chain
Kao Data's ultra-efficient, mechanical free Indirect Evaporative Cooling (IEC) delivers a highly scalable, more sustainable and lower cost solution for customers over the lifecycle
Kao Data's renewable energy strategy will reduce CO2 emissions by +80,000 tons per annum, the equivalent of removing +30,000 vehicles from the road
Kao Data, the home of innovation and UK's leading entrant to the wholesale colocation data centre market, has excelled at the Datacloud Global Awards, winning the 'Excellence in Corporate Social Responsibility' category, against entries from around the world. This is a major achievement for Kao Data, and demonstrates its commitment to principles of responsible business capability, customer service and environmental sustainability.
The judges highlighted the selection of location and regional climate considerations in the development of the UK's first 100-percent free-cooling data centre. Its voluntary registration to accredited industry associations during the build and its dedication to high quality are highlighted in the achievement of BREEAM construction 'Excellence' (which assess the buildings' energy efficiency, environmental and sustainability competency). Also notable is the mechanical-free and refrigerant-free cooling solution, which greatly reduces CO2 emissions and fluorinated gas emissions
The Kao Data London One facility's was the first fully compliant data centre, outside North America to be classified 'OCP-Ready' and offers industry leading scalability and capability.
The company has a commitment to creating a more sustainability aware industry once again demonstrated by its ultra-low PUE of 1.2 and the company has guaranteed 100-percent renewable energy availability. All of which, result in a highly scalable, ultra-efficient, customer focussed, and market leading colocation solution.
Jan Daan Luycks, CEO, Kao Data, said, "It is immensely gratifying to be named winner in this highly contested category. Our Harlow-based campus demonstrates our commitment to a holistic corporate social responsibility agenda, which is an important element in the success of our business. Customers now have heightened requirements from data centre suppliers, not just in the service provided, but also in the operational processes and environmental considerations that our industry demonstrates. We are proud that Kao Data has received this acknowledgement from our industry."
Kao Data's campus goes beyond best practice principles to embrace ASHRAE TC9.9 guidance, hyperscale inspired and certified OCP-Ready providing adherence to server manufacturers' warranty requirements. It is engineered to be highly efficient, utilising 100% free-cooling to reduce the complexity of both the mechanical and electrical systems.
Achieving 100% renewable energy use is a long-standing commitment and demonstrates the effectiveness of Kao Data's business processes and responsibility to improve operational performance, provide increased assurance and reduce the environmental impact of the business.