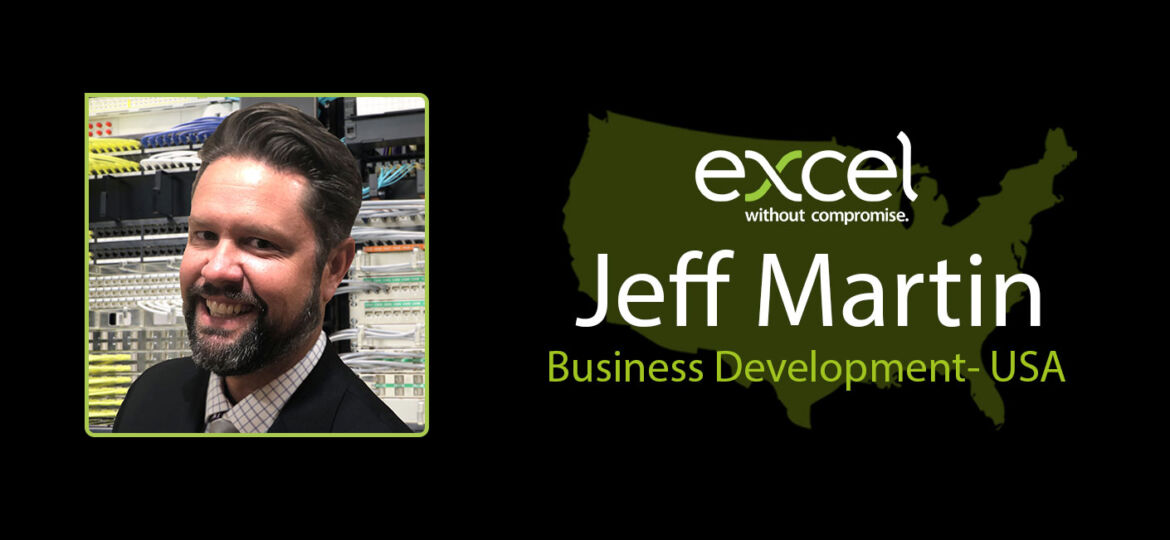 Excel Networking Solutions, the infrastructure provider that offers: Copper and Optical Fiber, Pre-terminated Solutions, Racks, PDUs, Voice and a full range of accessories, is pleased to announce that Jeff Martin has joined the USA Excel team in the position of Business Development Manager.
Jeff has a wealth of knowledge and experience having worked for Anixter since 2004 where he held various sales, strategic marketing and management roles.
Jeff will be working for and alongside Paul Mills the Director of Sales for the North America region and will work closely with the Sonepar Operating companies including Codale, Cooper Electric, Friedman Electric, OneSource Distribution, Viking Electric and World Electric who currently sell and stock the Excel system in the USA.
Paul Mills – Director of sales commented, "I am delighted to welcome Jeff on board, his knowledge and experience will be pivotal in helping Excel to secure more market share in the USA. Jeff's role will see him working with specifiers including end users, consultants and contractors to get Excel specified on projects and raise the awareness across the USA as well as supporting the Sonepar OpCos."
Speaking of the role, Jeff commented, "I am looking forward to facing the challenges of this role with Excel Networking. I am confident that I can use my experience in the industry to promote the Excel product range throughout the USA to support and help to build a pipeline of projects." To find out more about Excel Networking, please visit our website at www.excel-networking.com.