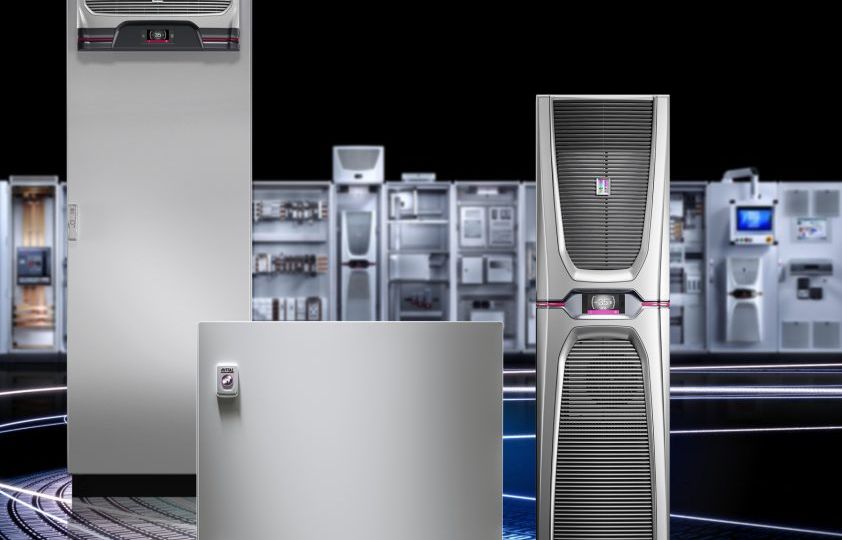 2019 marks the 40th anniversary of Rittal Ltd in the UK. The company started its operations in Rotherham in July 1979, providing provide distribution, sales and marketing support for its customers.
It also has sites at Canary Wharf in London and it has manufacturing operations in Plymouth – which recently won "Manufacture of the Year Award" – all of which contribute to its standing as one of the industry's leading lights for providing solutions for its customers' needs.
40 Years of Innovation
"Rittal UK is part of a major international success story," says Shane Hope, Managing Director of Rittal Ltd. "Our core product range of enclosures are used all over the world and are found in more than 90 percent of all industrial sectors. One of our most popular products, the AE Enclosure, has sold more than 35 million units alone."
Rittal's focus on innovation and reinvention permeates all parts of its organisation, even across long-standing and highly successful product lines. "Innovation and reinvention is part of our determination to embrace Industry 4.0 and as a customer-first approach to product development," continues Shane.
"For example, we developed the VX25 – providing a system that delivers beyond the market's expectations. We've also developed the highly-anticipated and soon to be launched AX and KX range of enclosures. These developments incorporate key elements that support a digital value chain for panel building and switchgear construction."
Seamless Value Chain Enhancements
Rittal, and its sister software company Eplan, have sought to create a seamless value chain for customers through enhanced process steps in engineering, design, work preparation and production.
"This approach and the delivery of an end-to-end solution – from design software and digital twins to automated systems for modifying enclosures – means we can give its customers boosted productivity and efficiency across all aspects of the enclosure creation process and beyond," advises Shane.
"We're helping customers to capitalise on the myriad of opportunities that are being created across the global technology sector in automation, the Internet of Things and cloud-based computing.
"We'd like to thank our customers and all those who have helped us on our journey – here's to the next forty years – and beyond!"
Further information at www.rittal.co.uk and www.friedhelm-loh-group.com or on twitter @rittal_ltd.