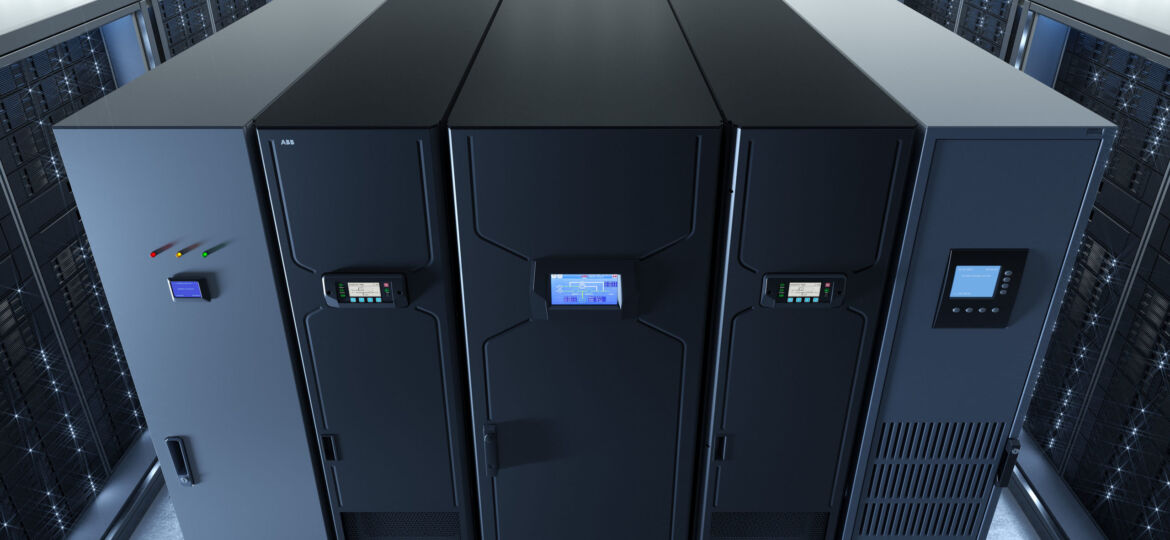 ABB has presented its new MegaFlex solution offering a resilient and compact uninterruptible power supply (UPS) system with a reduced footprint of up to 45 percent.
With enterprise demand driving more SaaS (Software as a Service) and IaaS (Infrastructure as a Service) applications, data centre continuity has never been more critical.
The MegaFlex range from ABB is targeting the IEC and UL market, with power ranges of up to 1.5 and 1.6 MW respectively.
The MegaFlex solution delivers availability and reliability, with a compact footprint; up to 45 percent smaller for the IEC version compared to models of equal power rating. Despite its small footprint, the UPS also delivers sustainable power technology with reduced energy losses due to high efficiency converters of up to 97.4 percent, adaptable to variable IT load.
This supports ABB Electrification's Mission to Zero for smart cities, a vision for a zero-emission reality for all, and reinforces its commitment to offer safe, smart and sustainable power technologies to the global data center industry.
Ciaran Flanagan, Global Head of ABB's Data Centre Business said: "As larger data centres push power requirements ever higher, demand for scalable and redundant power solutions continues to grow. The vast amount of energy consumed by these data centers means that every percentage point improvement in efficiency brings with it cost savings. More importantly it also supports our sustainability commitments.
"MegaFlex DPA has been created in response to increasing power demands and cleverly combines the highest efficiency ratings with the smallest footprint. We are excited to showcase this pioneering new product together with our broader portfolio of electrification and digital solutions for efficient and reliable data center operations."
MegaFlex DPA is designed to work in synergy with ABB's power infrastructure products to provide a continuous flow of clean power to a data centre and deliver the system-wide resiliency needed for modern data storage solutions that implement distributed, cloud or hybrid approaches.