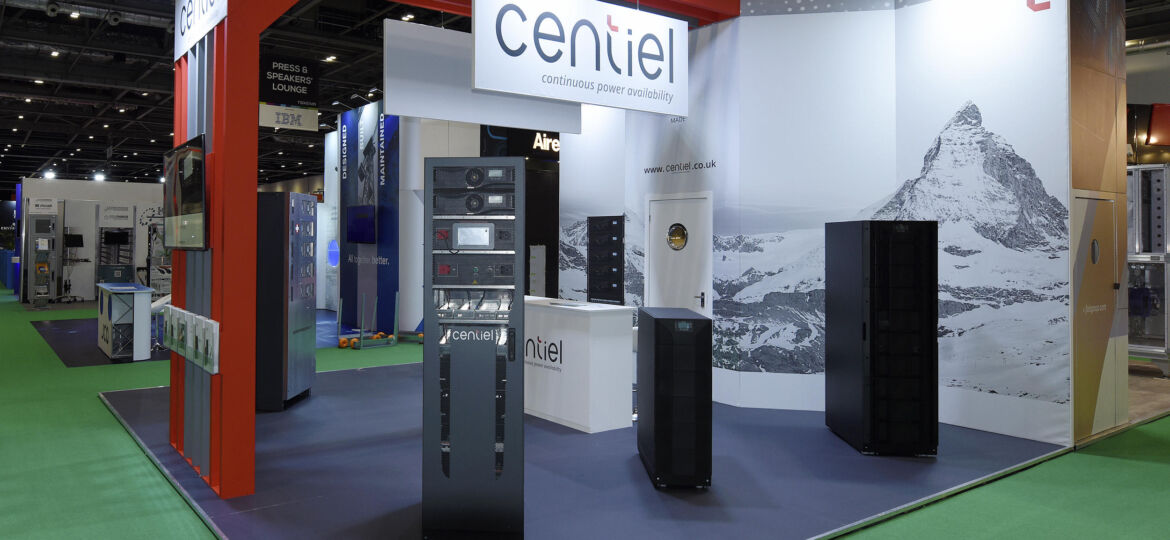 UPS manufacturer, CENTIEL UK Ltd demonstrated its agility by showing its industry leading, flexible UPS solutions at Data Centre World this year in March 2020 at Excel in London.

Louis McGarry, sales and marketing director, CENTIEL said: "With real-estate prices at a premium, plus the high costs of power consumption and the cost to maintain oversized UPS systems, the need to constantly right-size appropriate to the load has never been more important. For data centres looking to minimise running costs and maximise returns, an agile approach to system design is key. At DCW this year, we demonstrated how to achieve a flexible approach through the use of true modular UPS systems.

McGarry continued: "Our 600 kW CumulusPowerTM UPS frame is populated with our 4th generation, high-availability, high-efficiency, hot swappable 60 kW modules offering 540 N+1 in a single footprint. We also demonstrated one of our most popular frames, which maximises availability, achieving 75kW N+1 within a single footprint of just 0.59 sqm. With up to 320 battery blocks internally, this solution offers a great option for facilities with limited space.

An innovative design allows the larger CumulusPowerTM UPS systems to be connected from either high or low level, without the requirement for a separate cable entry enclosure. This enables a more adaptable layout within comms rooms and data centres, accommodating the best use of space and potentially reducing installation costs too.

CumulusPower is known for its "9 nines" (99.9999999%) system availability and low total cost of ownership through its Maximum Efficiency Management (MEM) and low losses of energy. CumulusPower has now been installed in data centres and comms rooms in over 60 countries across five continents. More than 50 MW of critical power loads are now protected with CumulusPower in locations across the world including the UK, Singapore, Australia, Germany, Spain, the Czech Republic and the Channel Islands.
McGarry comments: "CumulusPower is both a scalable and flexible UPS system that combines class leading availability and efficiency that makes it perfect for use in small, medium and large data centres. However, not every application requires a modular UPS so we also showcased PremiumTower, our standalone UPS. With PremiumTower, the fans are located at the top of the UPS rather than the back, maximising the use of space."