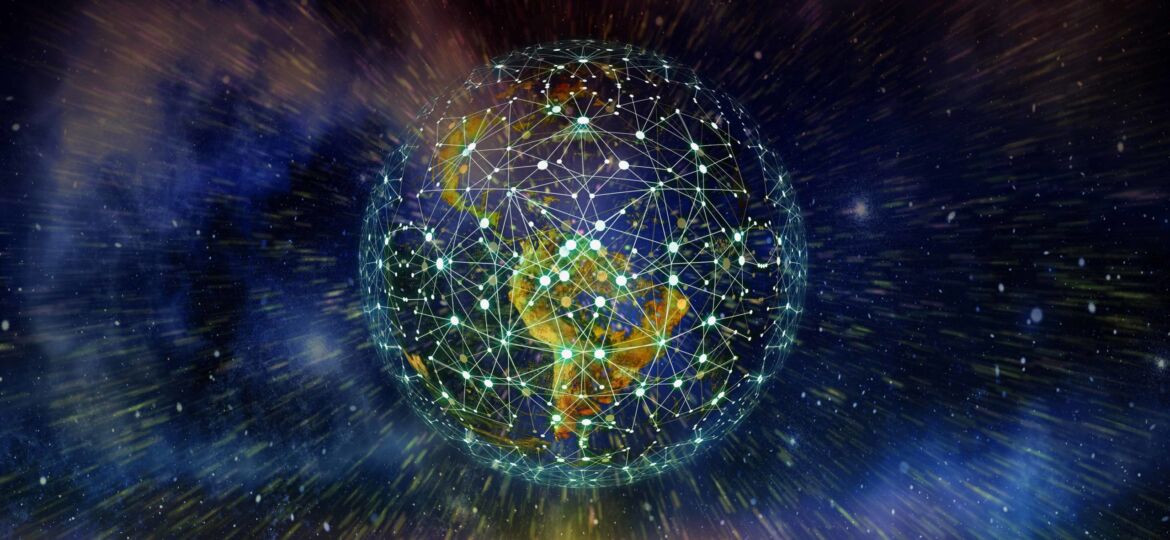 Thomas Ritz, Market Manager Public Networks, R&M
Andreas Rüsseler, CMO, R&M 
Matthias Gerber, Market Manager Office Cabling, R&M 
Proliferation of 5G, IoT, Wi-Fi 6 and other technologies will change the network landscape drastically. Soon, more than 28 billion networked devices will be relying on failsafe digitalised systems and functions. As market segments merge, separation between public, data centre and local area networks may all but disappear. 
Once rolled out, the 5G network will be capable of linking 100 billion devices. 5G is expected to deliver speeds in excess of 10 Gbps. 5G isn't just faster than 4G, it also offers lower latency (down to 1 ms – 20x better than 4G). Data transfer could be up to 150 times faster than 4G. This will be driven further by the already vast and growing need for streaming to mobile devices. WiFi 6 is expected to rapidly boost these requirements further. Carriers are increasingly deploying 5G and, according to Deloitte, telcos are targeting enterprises for 5G applications in several areas. Service providers are combining FTTx and 5G rollouts to benefit from a common infrastructure that supports both platforms. Investment budgets are merging as operators discover that it's not about choosing between wireless and wireline investments, but investing in both. 
Performance associated with 5G, such as low latency, high capacity and extreme reliability depend on having sufficient fibre. Inherent limitations of wireless solutions mean that fibre and high-density architectures are required to cable and connect billions of sensors and enable extremely high, uninterrupted, low-latency symmetrical bandwidth. 5G's bandwidth and latency performance potential can only be realised by bringing FTTx networks closer to the wireless connection point. The antennas alone will not be capable of handling vast data traffic volumes fast enough. This will require a dense backhaul network consisting of optical fibre. Connecting 5G base stations using radio links will no longer suffice – antennas must be integrated into fibre networks and connected to edge data centres. 
Applications will also rely on 5G's ability to enable edge computing. International Data Corporation predicts that in three years, 45% of all IoT-generated data will be stored, processed, analysed, and acted upon close to or at the edge of networks. Edge facilities improve the quality and user experience of high-bandwidth applications outside large urban areas – provided there are no bottlenecks between edge and centralised DC. This changes the way networks are designed, built and monitored. As space is often limited, Ultra-High Density is a 'must' for providing all required connections.
Several factors limit 5G speed in buildings and built environments. To overcome this, and optimise management and allocation of centralised computational base band resources, a Centralised RAN (C-RAN)-based solution, with multi-operator capability and simpler cabling infrastructure is required. 
Looking at LAN Cabling, IP-based convergence will increasingly support new deployments. Integrated pools of (virtualised) resources are increasingly shared across applications. As LANs merge with Building Automation, a new kind of connectivity is emerging, requiring high levels of standardisation, availability and reliability. An 'All over IP' approach facilitates this: building technology and building management devices communicate over Ethernet and IP. This is already being enabled by RJ45 and Power over Ethernet (PoE), and will be supported further by Single Pair Ethernet (SPE) based on xBASE-T1. SPE uses a single twisted pair for data transmission and features miniaturised connectors. This can replace the traditional field bus, helping realise high density, connection speed and ease of installation. Instead of introducing connectivity for each application, uniform manufacturer-independent connectivity can be used. Next generation cabling (i.e. 25G ready and Cat.8.1 cables) in the Digital Ceiling will be essential to enabling WiFi6 and 5G DAS.
A well-designed solution should accommodate all current and near-future requirements, offer a lower cost per connection than existing platforms, and provide a pay-as-you-grow approach and flexible upgrade path for many years to come. Wavelength-Division-Multiplexing (WDM) can help realise this. WDM transmits different services at different wavelengths, cost-effectively increasing capacity without introducing vast amounts of new fibre. Add-drop multiplexer solutions allow extraction of a small number of connections, for example in small cell deployment. New technologies such as WDM and Pulse Amplitude Modulation 4 (PAM4) demand more than ever from fibre. Passive parallel optics rely on the scalability and compression of infrastructure. This needs to be taken into account when making decisions regarding cabling and network components, for new or expanded networks. Air Blown Fibre allows blowing fibre into tubes only when needed, reducing cost and increasing design flexibility, and eliminating the need for splicing and interconnection points. 
In data centres, gradual migration to 100, 200 and 400 Gbit/s is underway. That means higher density and more cabling in racks. A high density solution can optimise capacity and space usage whilst preparing for the future. However, this introduces new demands in rack and cable management. Today's DCs may contain hundreds of thousands of ports and patch cords. Automated hardware and software solutions are required to unburden humans and boost efficiency. Automated Infrastructure Management (AIM) facilitates management of large and complex infrastructure and can bring 30 – 50% reduction in downtime. System data can be used for budgeting and IT infrastructure inventory. Future steps include use of AI to keep infrastructure manageable. 
The number of fibres used for transport is increasing. 40 and 100 Gbit/s require eight fibres in parallel pairs. Higher speeds require 16 or 32 pairs, boosting cable density significantly. The traditional hierarchical network topology with core, aggregation and access level can no longer cope. To avoid congestion and ensure data and applications are available in real-time at all times, latencies must be considerably reduced. A leaf-spine architecture does this and is adaptable to continuously changing needs. A network mesh with crisscrossing cabling guarantees that switches at the access level are just one hop away from each other. Unlike the 'classic' three-tier architecture, this new topology has only two layers. The leaf layer is built up of access switches that connect to servers, edge routers, load balancers, firewalls, and other devices. The network backbone is provided by the spine layer, consisting of routing switches. 
Infrastructures for smart cities require a highly flexible, future-ready approach to architecture and data traffic: IoT-linked sensors connected by fibre extending deep into the network and plays a crucial role as the backhaul network for connected and wireless networking.  
There's a growing demand for intelligent building infrastructure, that can manage and monitor functionalities over a converged network and power devices. By extending LAN cabling with technologies such as Wireless LAN, PoE and SPE, digital building automation can be realised exclusively with Internet Protocol. An 'Everything over IP' approach provides high levels of standardisation, availability and reliability, with LAN providing the physical communication layer and Power over Ethernet. Buildings can be connected and controlled digitally throughout. In practice, any number of devices can be addressed. 
Smart converged data networks can be extended through ceilings in a 'honeycomb' configuration. This makes it possible to connect devices to building automation via zones with pre-installed overhead connecting points (service outlets) and introduce energy-conserving technologies and applications. Real estate managers and tenants can plug in zone network switches, sensors, controls, WLAN access points and other distributed building services, which are powered and connected to the network. 
Tackling these new trends and arriving at the best possible solution for your specific application can be challenging. For manufacturers and developers, it is vital to share expertise and engage in a dialogue with different target audiences. After all, there's no single 'one size fits all' solution.