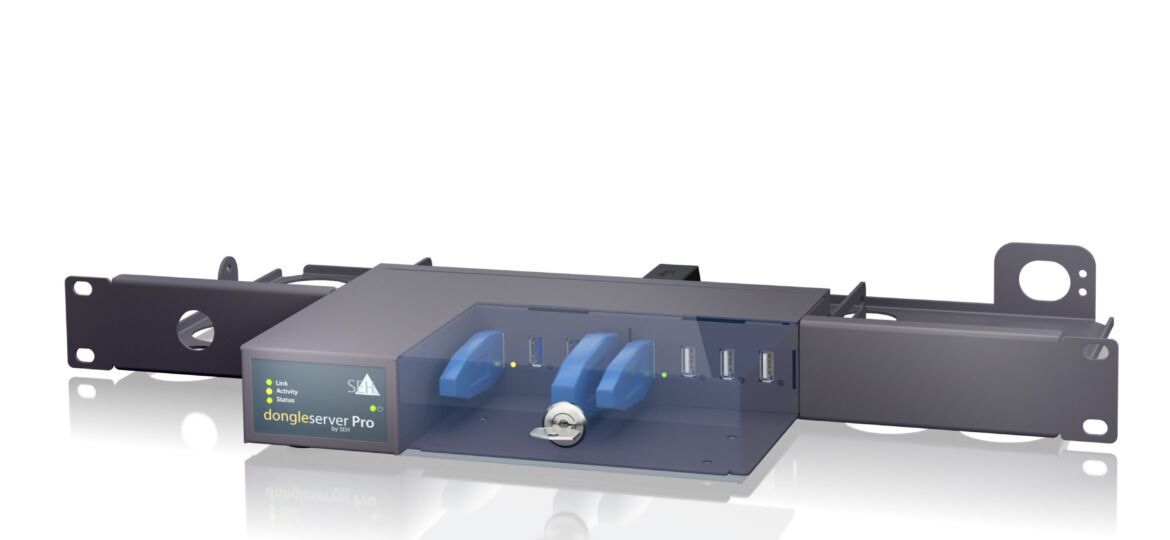 Advancing digitalisation continues to produce huge challenges for businesses across all industries. To fulfill market demands and adapt to new working conditions, SEH Technology has introduced its next generation dongle servers with USB 3.0. With its extensive capabilities, the next generation dongle servers will satisfy customer demands for increased performance and functional product design.
SEH replaces both models of the USB Dongleserver family with brand-new versions: the dongleserver Pro replaces the myUTN-80 while the dongleserver ProMAX fills the shoes of the myUTN-800.
The updated hardware combines the best of the previous generation with innovative improvements, which have been identified in detailed customer interviews as well as market analyses. Leading dongle manufacturers have pushed the first USB 3.0 dongles onto the market. Thus in order to fulfill customer requests and be future-proof, the new SEH models feature USB 3.0 SuperSpeed. Completely new CPUs assure that this standard can be used to the fullest potential, meaning USB 3.0 dongles with integrated storage can now be embedded perfectly.
The new dongle servers are available through SEH's UK subsidiary and partner Bechtle UK.