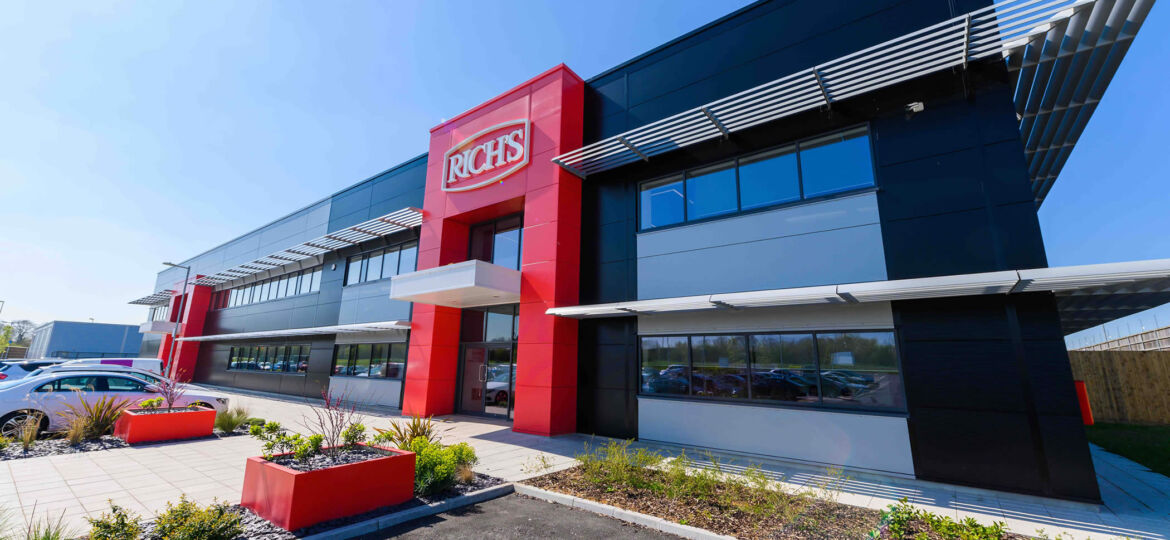 Global network infrastructure specialist, Siemon, has announced that its world-class structured cabling technology has been installed at Rich Products' new 15-acre UK production facility in Andover, Hampshire. In order to support the company's ambitious growth plans, Siemon's 10 Gigabit Ethernet copper and fibre cabling solutions are future proofing Rich Products' state-of-the-art bakery, while enabling a fully automated production process and intelligent building services.
Rich Products Corporation is one of the leading manufacturers of sweet bakery products and non-dairy toppings and fillings for the foodservice, in-store bakery and retail markets. It is the largest privately owned frozen food company in the US and employs more than 10,000 people worldwide.
The multimillion pound investment at Andover consolidates Rich Products' production sites in Fareham, Portchester and Hartlebury, in addition to all other business support functions, under a single roof. To increase production capacity, the production floor is equipped with the latest automation technologies that support the complete production process from dough-making, mixing, depositing, baking to finishing and packaging.
CUT HERE IF REQ
"Fully automated manufacturing and cutting-edge production technologies require state-of-the-art IT infrastructure," says Nigel Dalmut-Rudd, IT manager at Rich Products. "The majority of our production equipment, which includes conveyors, scales, mixers, dosing systems, as well as the sorting, boxing and palletisation, is now managed through the network. All processes are data driven and require the support of a very robust IT network – one that can serve us well into the future and that maximises return on investment (ROI)."
Rich Products specified a 10 Gigabit Ethernet infrastructure and after careful consideration and advice from its cabling partner, easyNetworks, found the right solution offering in Siemon. The company's innovative products best matched the high standards of this world-class manufacturing centre, while Siemon's 20-year product warranty and extensive infrastructure planning and design expertise affirmed Rich Products' decision.
With a range of building services able to converge on the network, the facility's access control, CCTV, fire alarm, HVAC and 120 solar panel systems also benefit from the new infrastructure, creating a connected building operation underpinned by Siemon cabling.
Image caption: Rich Products' new 15-acre UK production facility in Andover, Hampshire