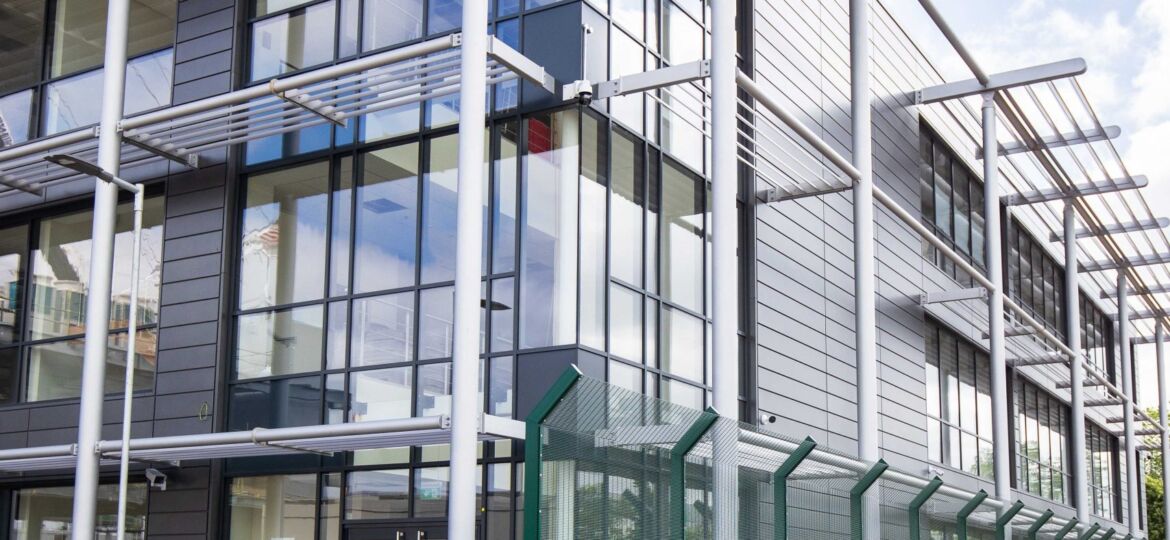 By David Watkins, Solutions Director for VIRTUS Data Centres
It's no secret that the data centre industry has a significant environmental impact. In response to ever-increasing demand from end-users and content providers, the world's data centres use more than 400 terawatts of energy every year – more than Britain's total electricity consumption. Indeed, at three percent of the global electricity supply and accounting for about two percent of total greenhouse gas emissions, data centres have a large carbon footprint.
On the surface, the issue looks set to get worse. The reliance on data centres is only going to grow as internet penetration rates increase across the world in locations where internet freedom is only just becoming widespread. Furthermore, the launch of 5G, the new wave of IoT devices and a thriving cryptocurrency scene will only compound the problem. As more devices become connected, more data will need to be processed than ever before.
The impetus to "green" this energy-intensive industry is also significant. The EU Commission says the industry "should become climate neutral by 2030," and customers are expecting real change too, encouraging businesses to ask their providers for evidence of robust sustainability and carbon reduction measures.
So how can the data centre industry square this circle? How can providers meet environmental targets while maintaining service and delivering on customer needs?
The renewable energy boom
Using sustainable energy is something all industries should be focused on and data centres can help the wider adoption of renewable energy sources due to their stable power consumption, something which can be well-matched to eco-energy projects such as hydro, wind and solar.
This move to renewable energy is already happening apace. Late 2019 saw renewables surpass fossils fuels as the largest generation source of UK energy for the first time. Global supplies from solar and hydro are on track to surpass supplies of gas, oil and coal-fired stations, and falling prices through technology improvement and scale means that it's now more affordable than ever to harness renewable energy sources.
A good example of renewable energy at work is a campus on the southwestern tip of Iceland, which runs almost entirely on geothermal and hydroelectric power. The owners claim theirs to be the world's first carbon-neutral data centre, and its customers are suitably impressed. BMW has already moved a large portion of its German clusters to the campus, and more organisations look set to follow.
A focus on cooling
For a data centre to function, it needs to maintain a temperature-controlled environment around the clock. According to studies, around 40 per cent of the total energy that data centres consume goes to cooling IT equipment. This percentage can be reduced by locating in a country with a naturally cold climate, reducing the need for mechanical cooling.
Migrating eight million data centres to Siberia is an unrealistic goal, but the industry is constantly innovating, and is fast developing ways to keep equipment cool without a damaging environmental impact. For example, a Frankfurt data centre has reduced its water consumption through an on-site reverse osmosis water treatment plant, and harvested rainwater to feed the plants that cover the exterior walls and roof. Outside air is used for cooling more than 60 per cent of the time in this innovative design.
A holistic approach
The most savvy providers are focusing on delivering a "cradle to grave" green strategy, where environmental ambitions are built into every step of data centre construction and maintenance. When it comes to the first step – building facilities – BREEAM standards look at the green credentials of commercial buildings, verifying their performance and comparing them against sustainability benchmarks. Once a building is up and running there are plenty of ongoing concerns to address. Smart providers use highly efficient UPS (uninterruptible power supply) systems, for example, which have the ability to hibernate parts of the system when they're not being used – minimising unnecessary power use and reducing costs. Recycling of waste is crucial too. Last year we recycled 94 per cent of waste across our business, again reducing the environmental impact.
The best providers don't just look at running the site, but adjunct areas too, like how staff are getting to and from a campus, optimising the use of public transport and installing charging points for electric vehicles. When it comes to green credentials it's true that everything counts. That's perhaps why some experts talk about "shades of green" – mooting the idea that not all things sustainable are the same. Some are greener than others, despite all claiming green-credentials. For example, burning biomass is carbon neutral, but not as sustainable as using wind, solar and tidal power.
—
It is evident that data centre providers are already taking many positive steps to reduce their environmental impact. But it's not just the planet that will benefit if the industry meets its "carbon zero by 2030" target. Although requiring initial investment, green data centres will ultimately be more cost efficient – and will be future proof – built to withstand changes to the industry and the demands placed on providers. At the same time, data centres must marry sustainability with performance, ensuring that they are embracing moves like renewable energy procurement whilst still maintaining security of supply, service uptime and customer satisfaction.
All of the energy consumed at VIRTUS Data Centres is from 100 percent renewable sources thanks to the partnership with Bryt energy, which harnesses power from wind, solar and tidal sources.
At VIRTUS Data Centres we are focused on keeping equipment cool and keeping energy consumption and costs as low as possible. At all of our water cooled locations, banks of chillers are equipped with "free-cooling" functionality to benefit from the UK climate and increase efficiency. We also reuse the captured waste heat to heat other areas of the building.