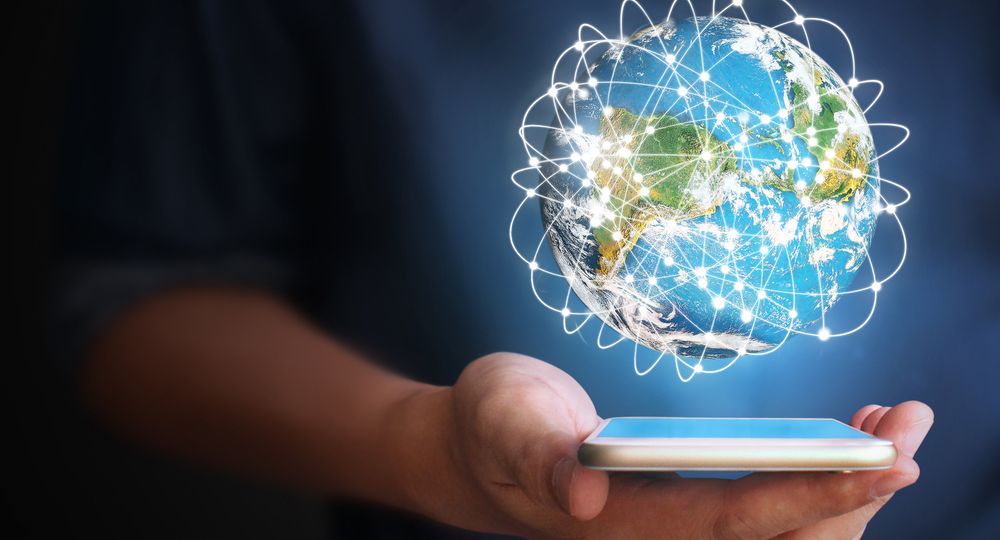 Chris Landry, VP of telecommunications at Capgemini
Communications Service Providers (CSPs) are often considered to be at the forefront of the digital revolution, providing "anytime, anywhere, any device, any content" access to the connected world. They are tasked with providing the backbone that enables digital lives and digital enterprises, and providing a foundation for the cutting-edge technologies and applications that are changing our world at incredible speed.
Now, more than ever, the demand for communications services is skyrocketing, as both consumers and businesses rely on them to reach families and friends and to facilitate remote working arrangements.
For CSP leaders there is more pressure than ever, and supporting an increasingly complex and surging ecosystem of applications is difficult with backend business support systems (BSS). While digital technologies have evolved significantly the constraints posed by traditional billing, ordering and provisioning systems remain a challenge for CSPs.
In order to deliver the powerful experiences consumers and business users expect, CSPs need viable architectures, reliable technologies and repeatable delivery lifecycles. These three key elements rely and feed on each other, with the goal of making solutions modular to enable rapid realisation.
Despite the current pandemic, CSPs mustn't take their eye off the ball. The practical steps below have to be considered if CSPs want to transform core elements of their platforms to meet the complex demands of the digital world and future-proof their business. We are seeing that the CSPs that had already adapted were the most able to quickly adjust their business processes, such as enabling more transactions through self-care channels, as their retail outlets were shuttered and care channels overwhelmed and understaffed.
Why legacy BSS won't work
CSPs historically achieved success by building robust and reliable infrastructure that included not only a delivery network, but also supporting software systems for selling their services, supporting customers and managing billing and revenue.
These systems offered reliability, scalability and efficiencies by creating structured and highly customised application stacks by line of business (LOB) and/or channel siloes, with each having its own mechanism for customer relationship and billing management.
This worked well in the days when various fixed and mobile services were sold separately, with no expectation of an integrated customer view. But as digital convergence progressed, supporting customers in these siloed BSS systems became increasingly challenging.
Introducing any new processes to improve the customer experience within the various systems for sales, service and billing required complex integration with the legacy BSS systems, demanding specialised knowledge, careful coordination with downstream system owners and significant effort to perform regression testing. Additionally, the technology limitations of these systems (typically built on older generation client-server technologies with limited availability of APIs) meant that integration often required expensive custom development, increasing the total cost of ownership and time to market. Operationally, the excessive dependence on backend legacy BSS systems for customer-facing applications resulted in lower productivity due to frequent downtimes and the need for complex procedures to avoid fallouts and order failures because of backend dependencies.
The recent emergence of technologies like IoT, SDN and NFV and new business models spanning connected commerce, telemedicine, smart cities, and more have brought a new sense of urgency to this issue. Today's technologies demand real-time access to customer data and the flexibility to implement changes with extremely rapid time to market.
A new digital architecture
Adoption of a new digital architecture offers CSPs the opportunity to fix these problems and futureproof their systems. CSPs are taking their cues from the likes of Google to lay the right foundation and to apply best-in-class software engineering practices. Forged from highly agile companies with hyperscale needs, these architectures are well suited to both the organisation context and customer experience needs of modern CSPs.
There are a number of open, branded and even proprietary models to build a digital architecture, ranging from the TwelveFactor App and its derivatives to Google's Site Reliability Engineering. Each model centres on creating a reliable approach, either across the entire delivery lifecycle or a limited focus area, for software engineers to maintain the balance of modularity, functionality and resiliency.
Digital technology
The next step is to contextualise the selection of technology with the purpose placed on it in the architecture. This means clearly understanding the component's function and what operational characteristics it must provide to be successful. CSPs should also consider how the broader context of business opportunities, principles, demands and preferences impact technology choices. There can be seemingly endless technology choices for something as simple as data management but focusing on the target architecture and business context can help narrow the options.
Success requires CSPs to not only create a value proposition and develop an appropriate solution, but also to continually and rapidly adapt that solution based on measured results. A digital delivery model and way of working is needed, not only to deliver better and faster outcomes, but also to attract and develop digital talent and skill sets.
The COVID-19 crisis has put mounting pressure on CSPs to ensure their solutions are as cutting edge as possible, enabling remote self-service for all scenarios. The future will require CSPs to engage with their customers seamlessly across multiple, potentially all digital channels; provide instant access to information from backend systems; apply insights from real-time analytics; and manage the security and privacy of customer data.