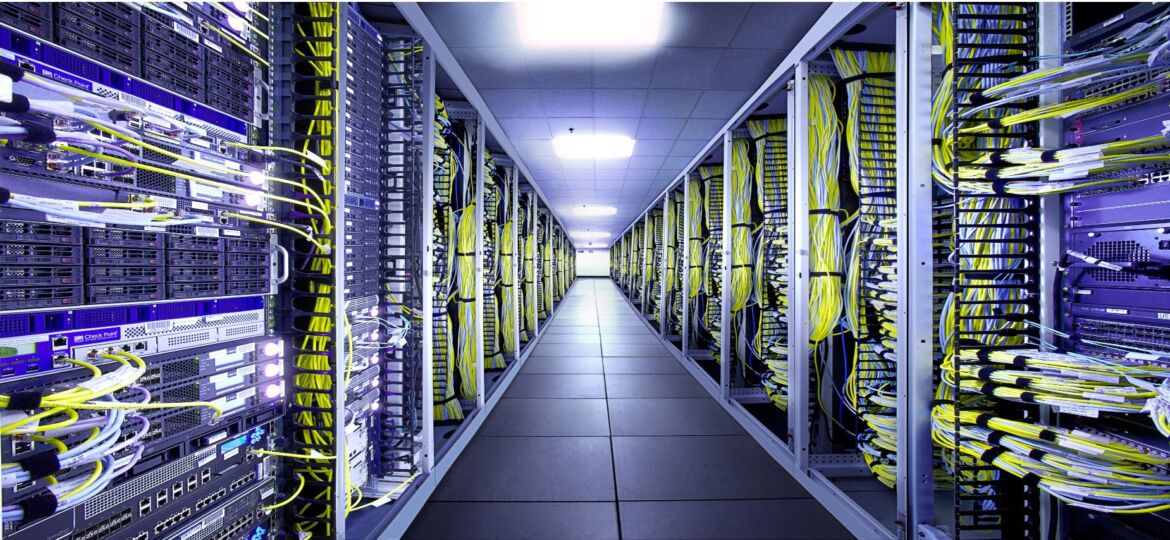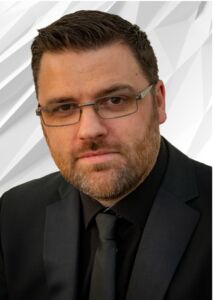 In this article, James Madden, ABB's Data Centre Sales Leader for North Europe, answers questions about how the supply chain is supporting operators to enhance efficiency, resilience and flexibility.
What is the current state of play for data centres in terms of power?
Data centre operators are preparing for a step change in data demand. The introduction of 5G telecoms networks in the UK will mean that consumers will experience download speeds up to 10 times faster than 4G. At these speeds, data demand will inevitably rise as consumers stream media and machine-to-machine communication picks up under the Internet of Things (IoT).
At the same time, we're continuing to see a shift to the cloud, as well as the steady growth towards future development of self-driving cars. However, it's not yet possible to know the size of future demand – and therefore how much power data centre operators will need to feed their servers and cooling systems.
However, one recent study by RWTH Aachen University calculated that within five years, Germany's 5G roll-out may increase annual electricity demand from the country's data centres by 3.5 terawatt-hours (TWh). This is the equivalent power demand of 2.5 million people.
With this in mind, it's no surprise that governments are looking upon data centres as a potential threat towards carbon policies. The challenge for operators is to demonstrate the important role of data centres in energy initiatives particularly in the much larger industrial and transport sectors thanks to IoT and 5G technologies.
As a result, data centre operators want to deploy architectures that offer flexibility and energy efficiency, while enabling them to optimise their assets.
How are operators planning to meet the growing power demand?
In practice, data centre operators are looking to suppliers to think laterally and come up with non-traditional designs to make their power distribution systems more efficient and flexible.
For example, we see an increase in large scale operators looking to medium voltage distribution architectures to optimise their electrical assets and increase efficiency by using higher voltages. Medium voltage UPS and battery storage solutions gives operators the opportunity to participate in demand side response and become less dependent on grid connections. However, this is not realised without other design challenges. As a result, we're helping customers overcome these issues to ensure they're continuing to meet their overall objectives for resilience and availability, as well as working towards greater energy efficiency.
What other practical actions are operators taking to meet growing power demand?
Many operators have a build-as-you-grow strategy, so we are delivering a lot of modular systems based on skid-mounted pre-fabricated power modules that are assembled from our base products such as switchgear, transformers and UPS systems.
Operators can deploy these in a flexible way to power growth as and when they need it. Speed of deployment and agility is key for our clients, build times are becoming increasingly shorter putting the supply chain under continuous pressure in this booming industry so building standardised modular power trains makes sense.
One of the ways that we're addressing these pressures in production is through digitalisation in our own factories. This is helping us to manage production in a faster and more reliable way. We're also encouraging our customers to open a dialogue at concept stages where we can act as a partner in planning and total lifecycle management, it also helps us plan our resources accordingly to ensure an optimised design and smooth execution.
What other challenges does the industry face?
Brexit is another potential challenge as it leaves rules around services unclear during the transition period. Depending on the outcome of trade negotiations, UK operators may need to deploy new capacity quickly before the end of 2020 to overcome potential restrictions on cross-border data flows.
With operators working towards increasingly shortened programmes to build new capacity, the industry and its supply chain will be watching the trade negotiations closely.
How is the data centre industry responding to the outage on the UK's transmission grid on 9th August 2019?
Resilience and availability are always high priorities for the sector, so the 2019 outage experienced on the UK's transmission and distribution grids prompted some data centre operators to think differently.
We see operators now toying with the idea of continuous onsite generation and adopting a microgrid strategy, potentially operating their facilities in island mode with the deployment of gas-powered generation. Gas offers the benefits of providing independence and resilience while having a lower environmental impact than traditional diesel engines. Such strategies allow operators to participate in demand side response (DSR) schemes and earn income from National Grid by simply switching off their grid supply or exporting.
Technology has an important role to play here. For example, power conditioning equipment inside a medium-voltage UPS provides isolation from disturbances from operations within the microgrid and the wider national grid.
Protection and control technology are also an essential part of the mix. Operators now need control systems to oversee operations like islanding, load shedding or managing the grid connection, which relies on the IEC 61850 smart grid communication protocol.
At a low voltage level, operators need to synchronise systems to manage automatic transfer and reconnection of loads and generators, as well as ensuring the right level of protection and control for generators and transformers.
What is the state of play for digitalisation and automation in the data centre sector?
Adoption of digitalisation varies widely across the sector, depending on the function of a data centre and the level of risk that is appropriate for its operator.
Digitalisation has potential to optimise operations – for example, the latest Data Centre Infrastructure Management (DCIM) can provide monitoring of power consumption and performance of individual systems. It can also help with visualisation and visibility, helping operators to evaluate demand and performance and take more informed decisions.
For example, we're seeing a shift towards multi-tenancy data centres to power Software as a Service (SaaS) and Infrastructure as a Service (IaaS) applications. They need to react quickly to growing demand and make the most of their assets and the space available at their sites. Digitalisation helps them to create more competitive architectures.
An important aspect about digitalisation is that operators can choose the level that suits them – for example, the level of remote monitoring or control and whether to embed technology into new infrastructure or retrofit it to legacy systems.
How can data centres be more competitive?
We're seeing a transfer towards multi megawatt cloud and colocation facilities. The operators of these sites want energy efficiency, reliability, flexibility and a small footprint for grey space infrastructure. This is helping them to optimise assets and improve their green credentials.
We're supporting this by focusing on technologies with modular construction, high energy efficiency and smaller footprint. For example, we're launching the new Megaflex UPS at Data Centre World 2020. It is designed to provide 1,500 kW backup in a footprint that is 45 percent smaller than comparable systems.
What hasn't changed is that operators are focused on cost and speed of delivery, Total Cost of Ownership (TCO) rather than capital expenditure, and the potential payback from energy efficient technologies, digitisation and automation. ABB is a valuable partner to operators in all of these areas.