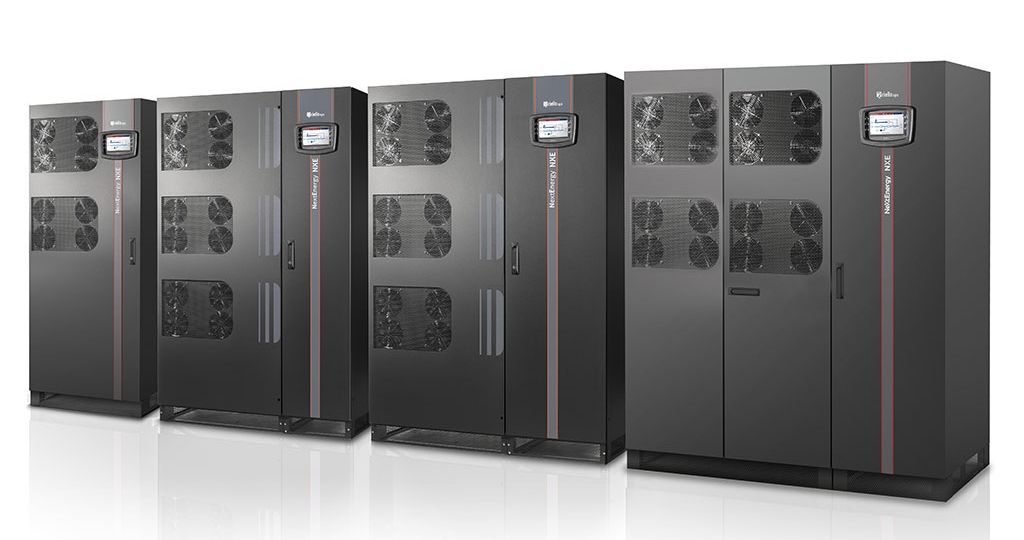 Manufacturer of uninterruptible power supplies, Riello UPS has expanded its super-efficient NextEnergy (NXE) series with a new and improved 500 kVA model.
The much-anticipated NXE 500 incorporates the latest transformerless technologies to deliver TÜV-certified operational efficiency up to 97% in online UPS mode, while its pioneering Efficiency Control System minimises wasted energy even at partial loads.
Already available in 250 kVA, 300 kVA, and 400 kVA versions, the more powerful NXE 500 is a similarly-proven solution for protecting data centres and other mission-critical applications.
Delivering unity power in a compact footprint, the three-phase NXE series delivers "best in class" performance and includes several energy saving features that reduce both power consumption and operating costs.
These include a special Active Eco operating mode that powers the load using the bypass line as well as acting as a filter that eliminates the need for power factor correction. This function boosts efficiency to 98.5%.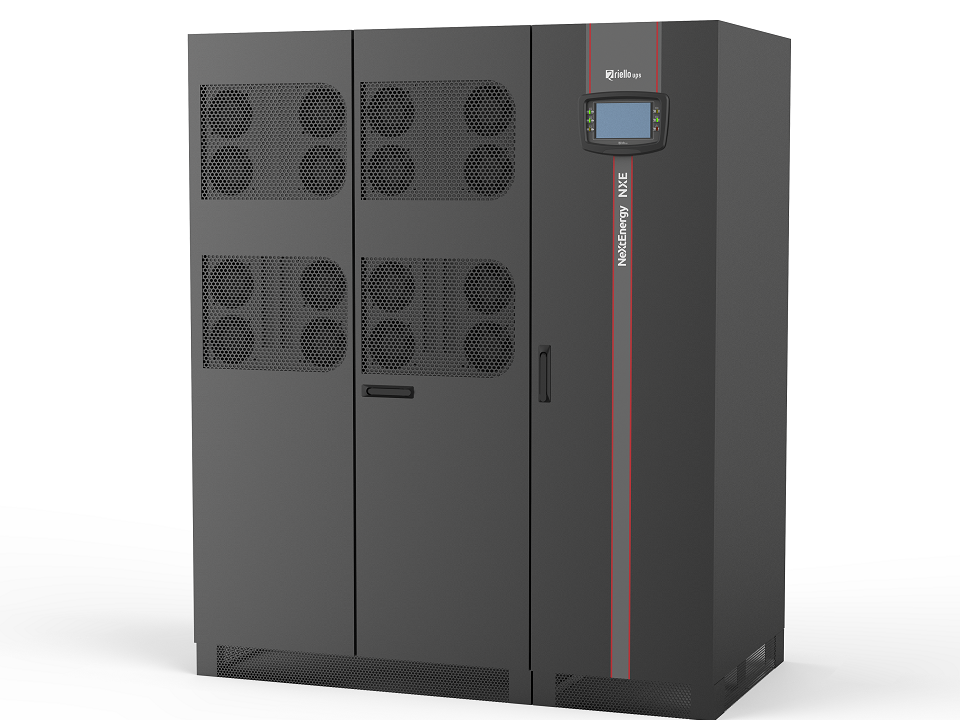 Up to eight NXE UPS can be paralleled together to increase capacity or add redundancy. Hot System Expansion (HSE) capability ensures extra units are added without having to switch the entire UPS system to bypass, guaranteeing the critical load is protected at all times.
Riello UPS Managing Director Leo Craig commented: "With this latest addition, the NextEnergy range can now protect large-scale systems up to 4 MVA of power.
"Thanks to its front to top ventilation and easy front access for maintenance, the NXE can be installed against the wall or even back-to-back, giving data centre operators the flexibility to optimise their valuable floorspace."

Leo Craig, Riello UPS Managing Director
The NextEnergy series offers bottom or top cable entry and can also operate either with or without a neutral connection, making it suitable for three-wire installations. It comes with a large 7-inch colour LCD touchscreen display panel and easily integrates with DCIM and remote monitoring software.