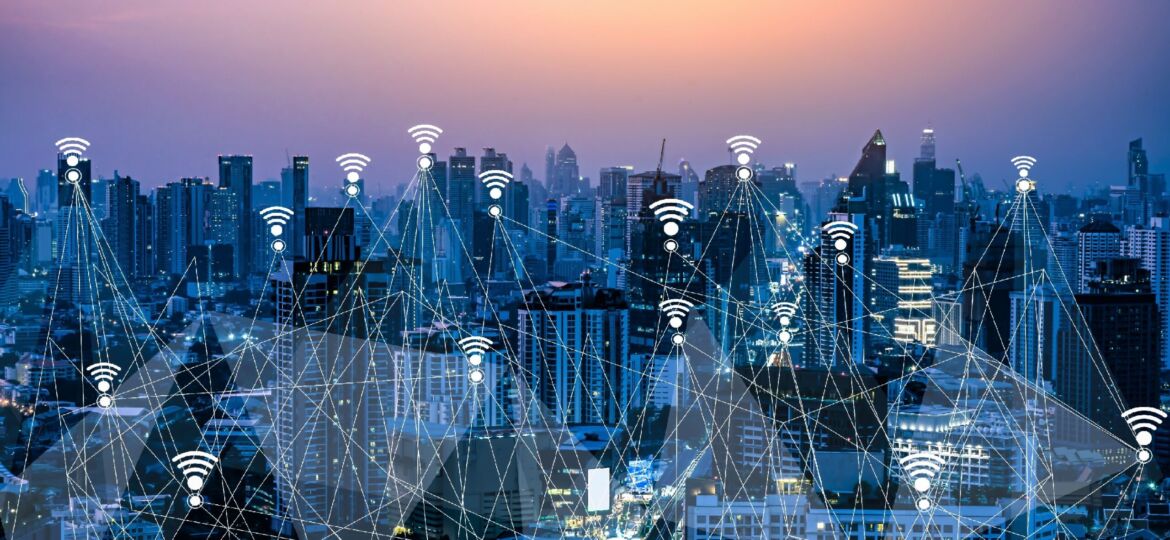 Sylvain Quartier, VP of Marketing and Product Strategy at Ekinops
Today's communication systems are fundamental to business success and, as a result, customers of both service providers (SPs) and managed service providers (MSPs) are putting more and more pressure on networks, demanding ongoing increases in control and flexibility.
To keep up, SD-WAN has established itself as a compelling solution, helping SPs respond to this demand while continuing their steady migration to an environment defined by software and applications. Yet despite SD-WAN's considerable traction it has yet to break into the mass-market. For many SME and enterprise businesses, the number of technical, commercial and strategic challenges that come with SD-WAN has put the technology stubbornly out of reach.
To reach mass-market, then, SD-WAN needs to evolve into a more accessible technology. Now, as advances in enabling equipment are finally opening up the market, SPs are able to formulate a viable business case to broaden their addressable market and target a wider range of SME and enterprise customers.
SD-WAN: the state of the market
SD-WAN offers a huge amount of value. The technology has enabled enterprises to assume greater network control by defining and overlaying new, flexible architectures capable of prioritizing the performance of critical applications, for example, without compromising the underlying network. Unsurprisingly, then, the SD-WAN market has grown rapidly in recent years. 
Yet this growth has created a market crowded with expensive off-the-shelf solutions from dominant vendors. Moreover, adoption around the world has been inconsistent. While a decent footprint has been established in the US – where businesses have actually championed a managed or co-managed services approach – markets in APAC and Europe have been slower to develop. With legacy MPLS access services cheaper and well-established, launching SD-WAN is considerably harder to justify in these regions than in North America, where the ROI is clearer. 
Available options that don't rely on installing an expensive, dedicated SD-WAN appliance from a major vendor have been limited. This has made it difficult for small and medium-sized players to create a commercially viable business case that would allow them to also adopt the DIY approach. Meanwhile, SPs and MSPs have often struggled to add SD-WAN to their portfolio of managed services, largely because demonstrating the ROI to customers has been so challenging.
If SD-WAN is to fulfil analyst expectations and reach USD 4.1 billion globally by 2023, something needs to change to overcome the challenges that are holding the technology back from reaching mass-market.
What's the hold up?
There are several barriers that have consistently held up businesses that would otherwise move forward with SD-WAN. Since SD-WAN vendor appliances rarely support the full range of connectivity and routing options, customers are often forced to either keep and run their traditional routers in parallel or abandon part of their unsupported legacy systems.
Moreover, with a new appliance in place, enterprise IT departments must get to grips with both the operating system and with managing the appliance itself. This two-box approach not only impairs flexibility but also creates new costs and management overheads.
That being said, no enterprise is asking to get rid of MPLS completely. Rather, they want greater agility and control over their application traffic management and cloud access. With many reluctant to make the leap, SD-WAN adoption has inevitably been delayed.
Big brand off-the-shelf solutions also invariably deliver far more functionality than the SMB and smaller enterprise either wants or needs. This latent functionality is nonetheless rolled into the bill, needlessly increasing TCO. When an SMB simply wants to extend its network with local break-out, it doesn't respond well to a 'take it or leave it' proposition.
Traditionally, then, enterprises have been faced with a choice between a DIY approach and adopting a managed service. Unsurprisingly most are unwilling to shoulder the responsibility for building networks and would rather pass over WAN management to an SP, assuming they are still able to define application prioritization and performance objectives.
For service providers, however, offering SD-WAN solutions is often tricky business; by offering third-party solutions SPs miss out on brand visibility and revenues, while the SD-WAN vendor remains in control of the overlay via their own hardware. This loss of visibility and relationship control can also encourage enterprises to add-on other solutions independently, further eroding the SPs prospects with that customer.
The next step for SD-WAN
The SD-WAN market's complex dynamics dictate that a 'one-size-fits-all' solution simply doesn't work. Each service provider has different needs, as do each of their customers. That said, a more tailored, open and strategic solution is now emerging which enables a broader, mass-market approach, including SMBs and the smaller sites of large enterprises.
It begins with the development of a new equipment strategy. Instead of introducing new appliances and encouraging the abandonment of legacy services, an alternative approach is to focus on enhancing existing appliances to deliver tailored SD-WAN services in a modular, scalable, and accessible manner.
This approach to SD-WAN is a radical break from existing deployment options. It is also a refreshing return to basics. By building on service providers' strong core portfolio of services and customer relationships, SD-WAN can finally start to benefit the mass-market. In other words, service providers and their customers can harness the power of a digital transformation solution that champions evolution over network disruption.
As 'network consciousness' continues to grow, so does the appeal of SD-WAN. For service providers, there has never been a better opportunity to get ahead of the pack.