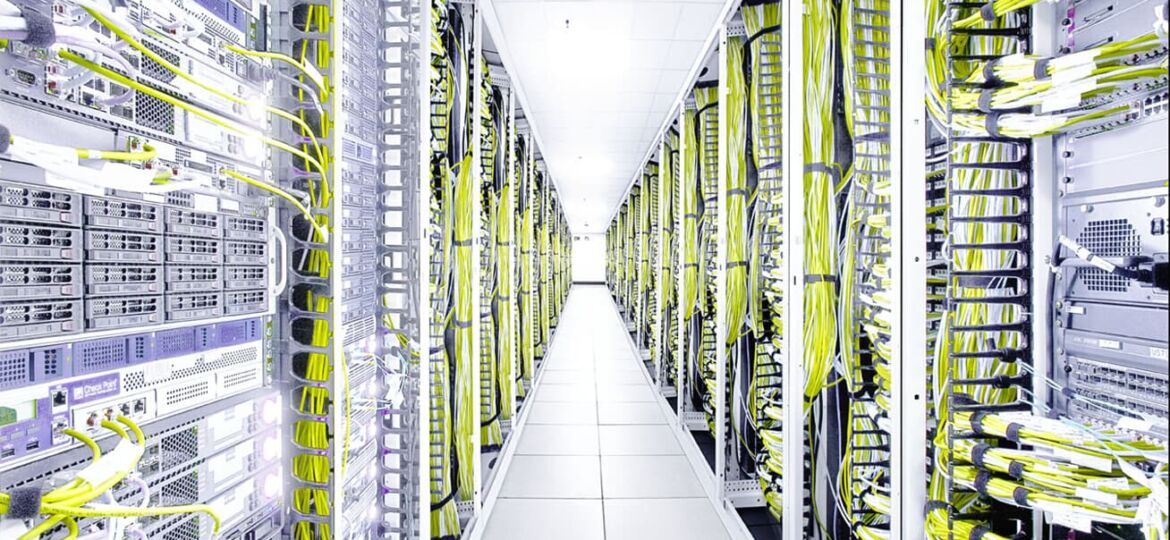 The word 'unprecedented' has been used a lot in 2020. It is particularly true when it comes to the growth in demand we have witnessed for data. A recent report from OpenVault showed that data usage increased by almost 50 percent by the end of Q1 2020 when compared to the same period in 2019, largely driven by an exponential increase in demand for content delivery in entertainment, education and commerce.  
As we look ahead to 2021, changes to the way we live, work and socialise are set to continue. With greater connectivity brought about by advances in 5G, including the launch of new 5G compatible devices like the iPhone 12, and greater use of Artificial Intelligence (AI) and machine learning, what does this mean for one of the biggest challenges facing the data centre industry – sustainability?  
Making every watt count
Although data centres have managed to keep their collective power demand at about two percent of the world's electricity use (according to the United States Data Centre Energy Usage Report), their energy consumption will grow exponentially as computationally intensive applications, such as video on demand, autonomous vehicles and advanced 5G technology gain wider popularity. To manage these challenges, data centres will need to implement every possible strategy to maximise energy efficiency.
To keep emissions to a minimum, ABB is committed to helping data centre operators make every watt count. Key to this is the exploitation of some fairly simple techniques, such as running data centres at higher temperatures, using virtualisation to cut down on the number of underutilised servers, improving the efficiency of modern UPS, and the use of frequency drives vs dampers to control fan loads.
More efficient infrastructure
Other factors have contributed to keeping data centre power demand in check. For instance, servers, storage devices and infrastructures have become steadily more efficient. The industry has also benefited from the trend toward larger and more efficient cloud and hyperscale centres. The latter, according to the International Energy Agency (IEA), consume proportionally much less energy for cooling compared to smaller data centres and represent a steadily growing proportion of all data traffic. 
However, striving for the ultra-high efficiencies found at the state-of-the-art data centres of large web-based companies is usually not technically or economically feasible. For them, every watt really does count. 
Key actions for 2021
As we head into 2021, what are the short-term, tactical actions that can provide immediate benefit, yielding significant energy savings in total power usage and cost for data centre operators?
Minimising idle IT equipment –

IT equipment is usually very lightly used relative to its capacity. However, whenever this equipment is idle, it still consumes a significant proportion of the power it would draw at maximum utilisation. One approach to dealing with this is distributed computing, which links computers to work together as if they were a single machine. Scaling up the number of data centres that work together increases their processing power, thereby reducing or eliminating the need for separate facilities for specific applications.

Virtualisation of servers and storage –

Virtualisation can bring great benefits for most data centres, dramatically improving hardware utilisation and enabling a reduction in the number of power-consuming servers and storage devices. It can also improve server use from an average of 10 to 20 percent to at least 50 to 60 percent.

Consolidating servers, storage, and data centres –

At the server level, blade servers can really help drive consolidation as they provide more processing output per unit of power consumed. Consolidating storage provides another opportunity. Since larger disk drives are more energy efficient, consolidating storage improves memory utilisation while reducing power consumption. Finally, if underutilised data centres can be consolidated in one location, operators can reap vast savings by sharing cooling and back-up systems to support loads.

Managing CPU power usage –

More than 50 percent of the power required to run a server is used by its central processing unit (CPU). Most CPUs have power management features that optimise power consumption by dynamically switching among multiple performance states based on utilisation. By dynamically ratcheting down processor voltage and frequency outside of peak performance tasks, the CPU can minimise energy waste.

Distributing power at different voltages –

To adhere to global standards, virtually all IT equipment is designed to work with input power voltages ranging from 100V to 240V AC. The higher the voltage, the more efficient the unit. By operating a UPS at 240/415V three-phase four wire output power, a server can be fed directly, and an incremental two percent reduction in facility energy can be achieved. To more efficiently distribute the megawatts of power required in a larger colocation or cloud data centre, some customers are even considering moving to Medium-Voltage (MV) for their UPS systems. As a result, where formerly MV UPS was an industrial-only application, advances in this technology, including ABB's

 PCS 120 – ITIC compliant

  product, means that MV UPS is now being used in data centres.

Adopt best cooling practices –

The cooling system of a data centre contributes as much as 30 to 60 percent of its utility bill. Traditional air-cooling systems have proven very effective at maintaining a safe, controlled environment at rack densities of two kW to three kW per rack, all the way to 25 kW per rack. But operators are now aspiring to create an environment that can support densities in excess of 30-50 kW, a level at which air-cooling systems are no longer effective. In these cases, alternate cooling systems such as rear door heat exchangers or liquid cooling may provide a solution.
Plugging into the smart grid –

Smart grids enable two-way energy and information flows to create an automated and distributed power delivery network. Data centre operators can not only draw clean power from the grid, they can also install renewable power generators at a facility to become an occasional power supplier. 
Conclusion
As a result of our ever-increasing thirst for data, 2020 has seen a real maturing of the data centre landscape. It has grown from an 'IT support system' to an on-demand scalable service, a truly mission critical industry that enables economies to keep working and families to stay connected. However, this increase in connectivity will inevitably bring new challenges to manage our impact on our planet. By adopting a focused approach, and investing in the most effective technologies, data centre operators can make the most of the opportunities this new 'decade of data' will bring and make every watt count.