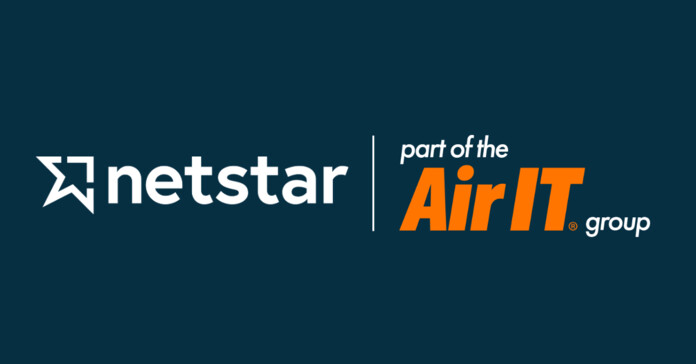 Air IT announces its most recent acquisition – adding London based MSP Netstar to the group. Netstar will now come under the umbrella of the Air IT group. 
This acquisition will significantly strengthen its market share in the managed IT marketplace, extending its reach into London. It has enabled the Air IT group to double its size in just nine months; making significant strides towards its goal of becoming the UK's largest SME focused cloud managed services provider.
Air IT is a leading UK supplier of managed IT and communication services, as well as cyber security, and business intelligence solutions. The firm was recently recognised by CRN as the UK's MSP of the Year for its dedication in using the latest technologies to deliver exceptional service. The company is one of only two small enterprise MSPs to achieve the prestigious 3-Star Service Desk Institute (SDI) certification.
Netstar was founded in 2002 by Mit Patel and supports over 150 London businesses; predominantly within the Financial services, Property and Professional services sectors. Netstar delivers managed IT support, digital transformation services, cyber security and connectivity to the SME market. The company has been extremely successful in growing organically; delivering at least 20% year on year growth in the last three years.
Air IT and Netstar are a perfect strategic fit. They both continue to be recognised by industry bodies and customers alike for delivering excellent service, particularly during the recent pandemic, where they went above and beyond to ensure their clients were supported during challenging and unpredictable times.
John Whitty, CEO of Air IT said: "I am delighted to welcome Mit Patel and the Netstar team to the Air IT group. Netstar are an extremely successful and exciting business with a very experienced and talented team. Like Air IT, they are famous for delivering award winning service to the UK SME market. This is an exciting phase for Air IT's continued growth and this acquisition represents a significant step towards achieving our organic and acquisitive goals and extending our regional coverage."
Mit Patel, Managing Director and Founder of Netstar said: "We are delighted to join the Air IT group. Netstar has continually invested in our people, systems, processes and product portfolio and we will continue to provide excellent service and strategic technology advice to our customers. Our clients will now further benefit from a broader service portfolio, including Business Intelligence (BI) Solutions."