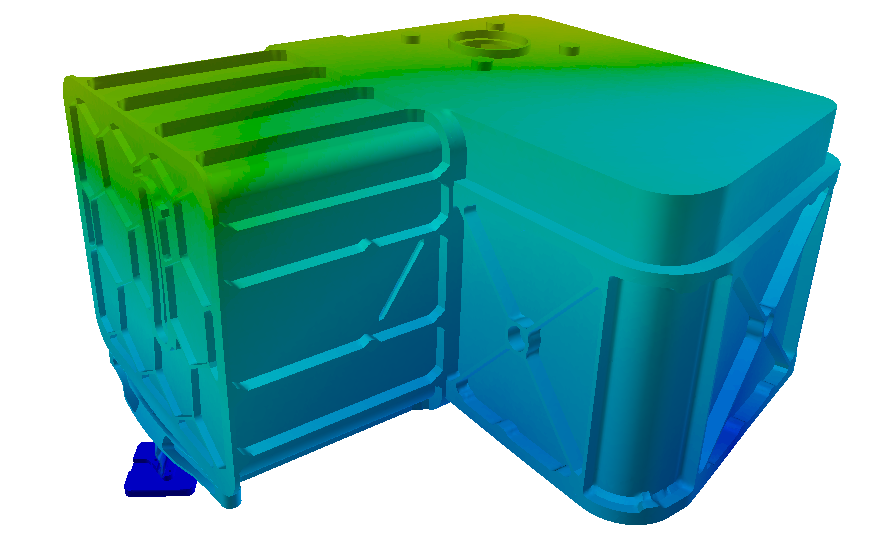 Derby-based Bloc Digital has signed up to the national SPRINT business support programme for a major project that will develop digital twinning technology for space applications. Digital twinning is a virtual model of a process, product or service and this SPRINT funding will enable Bloc Digital to collaborate with the University of Leicester on the project that will apply digital twins to reduce the time and cost of the satellite development lifecycle.
The project will be funded by a grant from the £4.8 million SPRINT (SPace Research and Innovation Network for Technology) programme. It brings together academic research and the business community, combining unprecedented access to university space expertise and facilities with industry and market leading innovation to support the commercial exploitation of space data and technologies.
Bloc Digital will create a virtual environment including the Compact Air Quality Spectrometer (CompAQS) imaging spectrometer, a cutting-edge instrument developed by the University of Leicester and partners, as a demonstrator at the University of Leicester's Space Research Centre. This virtual environment will enable the company to develop and visualise physical, stress and thermal models of the instrument that can be integrated to create a near real-time digital twin.
The results of the SPRINT project will support Bloc Digital's development of the Virtual Lab Builder solution that will reduce the time and cost required to create digital twins. It will open the technology to a much wider audience in the space industry and academia, and thus allowing widespread collaboration in the development of space-based applications.
Frank McQuade, Director of Capability at Bloc Digital said: "SPRINT will enable us to significantly enhance our digital twin technology. By integrating this into the Virtual Lab Builder solution, we can support rapid development of digital twinning across the space community, allowing researchers and engineers to get data at their fingertips and make better choices in building satellites.
"SPRINT gives us the ability to combine Bloc Digital's expertise in digital twins with next generation resources, solutions and insights that can be provided by the University team. This will bring significant benefit not only to our business, but also to the wider space and research sector as we're already estimating that this project will enable us to reduce the creation of digital twins from months to less than a week."
Ashiq Anjum, Professor of Distributed Systems at University of Leicester added: "By pushing large sums of data through high performance computers and applying the latest Artificial Intelligence and machine learning techniques, we can significantly reduce the time taken to create a digital twin and eventually, complete it in near real-time.
"We see the SPRINT project as a two-way collaboration with Bloc Digital and will be learning in return. As well as helping us to set up a leading centre of excellence in digital twins, the company experts will be guest lecturing for our students, demonstrating how to solve real-world problems in the field of space engineering."