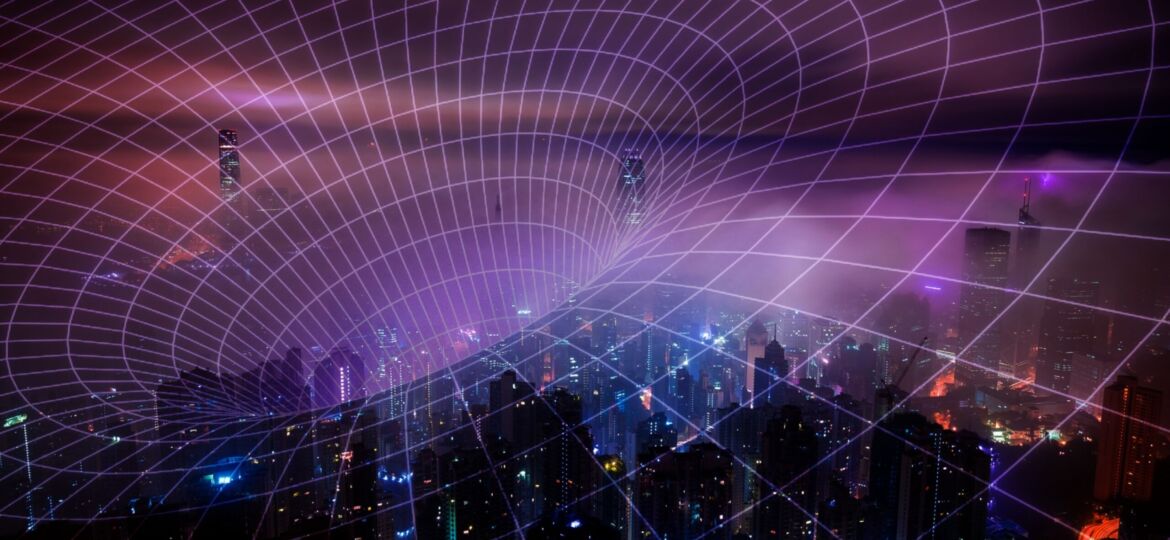 Working regulations are constantly in flux due to the pandemic so it is no surprise that organisations are thinking ahead to what the 'new normal' will look like in a post-COVID-19 world. This involves evaluating how employees can return to the office as well as continue to work remotely if possible while doing so safely.
While digital transformation was always inevitable, the scale of recent events has accelerated it. Businesses are increasingly realising that innovative, agile and transformative technologies will play a key role in helping them move forwards. And at the heart of every digital transformation initiative is something they already have: a network. From switches and routers to network fabric and the cloud, each component plays an important role in generating desired digital transformation results.
Yet, to support new technologies and applications, many organisations have previously resorted to patching their networks with physical servers. As a consequence, most traditional networks are static, complicated, difficult to service or change, and lack visibility – often making tracking down a connectivity issue feel like trying to find a needle in a haystack. But long-term business success requires organisational agility, automation and security, and this is exactly what a modern network approach can offer.
Fabric networking is the answer. It can deliver on these demands by optimising network performance, streamlining processes, and reducing the risk of human error across multiple data centres – creating a resilient foundation for digital transformation efforts.
So how and why can modern networks, like fabric networks, accelerate digital transformation efforts and ultimately help businesses not only survive but thrive, moving forwards?
Maintain security – prevent any vulnerabilities
Deloitte's Cyber Intelligence Centre has observed a notable spike in phishing attacks, malspams and ransomware in 2020, with many threat actors using COVID-19 as bait to mislead employees working outside the office. A wider array of devices accessing the network, remote workforces, and constant demand for networked services mean that the corporate network is under increasing risk from unwitting users as well as malicious attackers.
Fabric networking alleviates these risks through various features, including hyper-segmentation. This involves creating thousands of private virtual networks, which segment the attached assets and protect critical applications, data or users, by stopping access to other areas of the network. Should a breach occur, a particular vulnerability will remain isolated, preventing the attacker from lateral movement across the network.
Traditionally, as organisations and their networks scale up, so do the number of endpoints and therefore potential vulnerabilities for cybercriminals to exploit. And, with additional devices and segments, the IT team must repeatedly review permissions – a laborious ongoing task. With fabric technology, services extend and retract dynamically as corporate assets, IoT devices and authorised users connect and disconnect from the network. This ultimately removes human error when reviewing permissions. By removing network configuration profiles from switches and wireless access points as users and devices disconnect from the network, the number of entry points and vulnerabilities is reduced. This, together with network hyper-segmentation, helps devise a safe, automated and agile network – and a solid base for digital transformation.
Accelerate productive time – ditch the downtime
Currently, network updates or configurations tend to require downtime. Not only is this a time-consuming and error-prone process for IT teams, but it also requires these staff to work outside of business hours to avoid disruptions to the traditional 9 to 5. Further, downtime can have a significant financial impact. Gartner estimates the average cost of downtime is approximately £4,200 per minute which equates to more than £220,000 an hour.
Businesses need now, more than ever, to be able to go about their day-to-day operations as normal and to keep finances afloat. Organisations' networks should not interfere with uptime, particularly as today's ever-changing environment often calls for rapid and precise reactions. As such, disruptions and downtime must be kept to a minimum – but networks must still be kept up to date to ensure their smooth and secure running.
With fabric networking, any updates can be carried out without disruption to operations. For example, new services or service changes can be set up easily at the edge of the network, meaning that network-wide configurations can be eliminated. Meanwhile, additions and changes to the network can be conducted in real time, and staff do not need to work outside of business hours. The core nodes of these networks do not need to be managed, so maintenance windows can be shortened significantly.
Fabric networking also leaves less room for error in maintenance, meaning IT teams can gain back lost administration time. This allows organisations to stay on the front foot by addressing the urgent changes which today's environment brings so they can focus their efforts on digital transformation, rather than on firefighting.
Underpinning an organisation's digital transformation is its network. The network is the determining factor for how rapidly, comprehensively and securely every employee – and every app and device they use – can work. With modern networks having the power to form the foundation of successful business operations, they must be an essential strategic focus for organisations if they want to not only survive but thrive in 2021 and beyond.