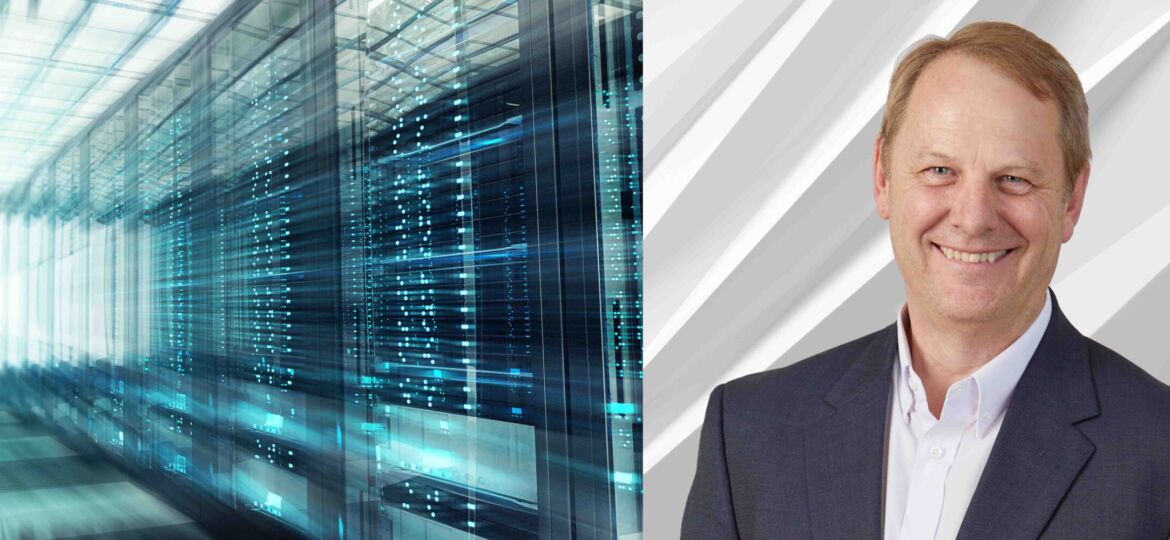 How colocation and multi-tenant data centres are the future when it comes to speed and efficiency. By Brian Johnson, ABB Data Centre Segment Head.
If 2020 taught us anything, it's how adaptability in the face of worldwide change is key to business survival. Our lives have never been quite so dependent on data centres; a sector that has witnessed unprecedented growth across Europe over the last decade, and the last few years.
Previously dominated by purpose-built, on-premise enterprise data centres, we are now seeing a shift to off-premise colocation and cloud data centres. With a global spend of over USD 38 billion on colocation services predicted by 2023, and multi-tenant centres experiencing 5% growth in 2018, it is safe to say this trend is set to continue.
The colocation advantage
With more and more businesses looking to undertake digital transformation in 2021, the global figure for data consumption is predicted to rise to a staggering 74 zettabytes in 2021. This is a rise from 59 zettabytes in 2020, according to Statista. The crucial decision these businesses face is whether to create their own on-premise data centre, or to rely on colocation services.
The primary benefits for enterprise clients to use colocation are clear:
Lowering your carbon footprint: With Microsoft aiming to be carbon negative by 2030, and Google planning to operate carbon-free by the same year, corporate sustainability is high on the agenda for 2021. By offering businesses renewable energy alternatives to standard data centre enterprises, colocation data centres allow companies to meet those corporate sustainability goals by using cleaner energy and reducing emissions.

Scalability:

Colocation data centres can build rapidly at scale and just in time to meet their customer's exact needs, offering businesses flexibility and the ability to grow quickly when needed.

Less infrastructure:

Companies can easily rent colocation data centre space from third parties or utilise cloud data centres, thus eliminating the need for investment in costly infrastructures such as building, cooling and security.

Core business:

Companies can eliminate the need to manage IT components, including servers, data storage and firewalls, freeing-up time to focus on their own business operations.

Latest and best:

Working with a colocation data centre means you are effectively their client, so it is in their interest to make sure that their security is second to none, and the technology is the very latest and best. One important way that colocation providers ensure downtime is kept to a minimum is by

relying on redundancy to guarantee uninterrupted power, internet connection, security and temperature management.

Less responsibility:

One of the reassuring features of most colocation services (especially in emergencies) is the professional IT support they offer. By off-loading a large portion of support responsibilities to your colocation data centre, IT staff can prioritise other projects, which saves additional time and money.
Emerging European markets
With colocation data centres presenting a vast array of advantages, it can be easy to see why it's starting to expand beyond established data centre locations in Western Europe – the so-called FLAP (Frankfurt, London, Amsterdam and Paris) markets – to other 'second tier' markets including Zurich, Dublin and Milan.
A new report from CBRE, which looked at emerging trends across the European data centre market in 2021, predicted that many enterprises will now push on with some of their deployments into colocation. It also highlighted that supply restrictions could start to see 'hyperscale self-build and colocation co-existing across the FLAP markets, with cloud providers creating new availability zones that will require additional colocation developments to meet rapid timescales.'
Staying ahead of the curve
As more enterprise consumers move from on-premise data centres to retail and wholesale colocation providers to reduce their costs and to rent space, racks and cages, we know that the demand for colocation data centres is set to accelerate.
With such rising demand, builders and system integrators in the colocation space need to enable simpler and faster deployments and expansions.
So, how do colocation data centres guarantee timeliness and budget control without compromising on quality standards and security protocols?
To stay ahead of the curve, colocation operators need to review alternative options in the design, build and management of colocation projects. A pre-engineered product package or prefabricated skid solution, built-in an offsite facility, can present a viable alternative to traditional bricks and mortar construction.
Modular system solutions which feature prefabricated eHouses and skid-mounted power substations including switchgear, transformers and other electrification components in one, offer flexibility, a higher level of safety and integration of intelligent technology, shorter build schedules and most importantly, greater power reliability.
Modular data centres offer a more compact, timely, scalable and convenient method of deploying data capacity and standardised power infrastructure to where it is needed.
Data centre modularisation also offers significant benefits while building and testing, as much of the build and pre-commissioning work is taken away from a construction site. So, debugging can be done efficiently at the factory and time on site can be minimised. Costly delays are prevented through parallel stage builds instead of sequential build procedures seen on construction sites.
Projects can be fast-tracked, and risks are further mitigated with offsite testing being undertaken in a controlled environment thereby protecting the system integrity and providing peace of mind for operators. This type of approach offers the same level of rigour, consistency and quality as achieved in a traditional data centre build, with program timelines being unaffected by onsite testing and engineering works.
Shaping the future
Google's huge global outage at the end of 2020 showed us that even the biggest hyperscale data centres are not immune to their share of issues and downtime incidents.
Two words that have a great deal of significance when it comes to looking ahead to where the data centre sector is headed, are speed and simplicity.
This sentiment of keeping things simple is one of key importance; not 'simple' in terms of functionality, but simple in terms of being able to isolate a potential problem and resolve issues quickly and efficiently. It is better to fail "small" and lose one computer rather than one rack, lose one rack rather than one row, one row than one pod and so on. So, if we can identify and isolate the issues quickly and simply, then this will help to ensure any possible future outage is kept to a minimum.
There is no doubt that this need for speed and simplicity will continue to shape colocation data centre development, as demand for enterprise data and services continues to grow. Emerging technologies like autonomous vehicles, "massive" 5G, and smart cities will drive the need for colocation at the "edge" and for near real-time performance and further efficiency.
In our ever-connected world, our thirst for data is all-consuming. If we are to keep pace we will have to think with speed and think simple. It's as simple as that.