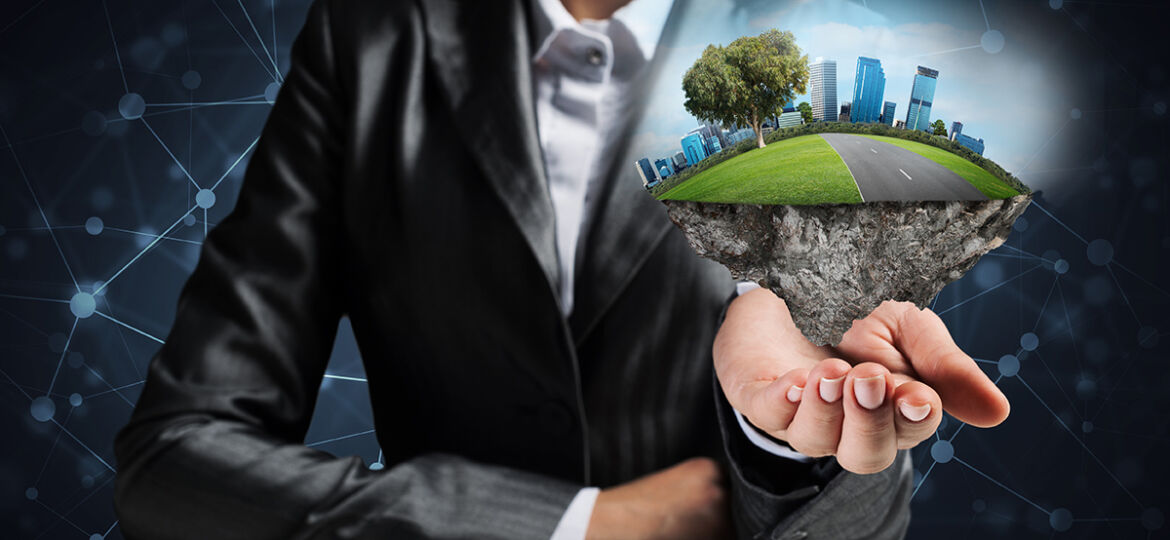 There is plenty of advice out there about optimising and improving parts of the data centre, and it is something the entire industry is looking at as demand continues to grow. Operators are striving to become more effective, efficient and environmentally responsible and many are harnessing innovative cooling techniques or committing to using carbon-zero renewable energy. At the same time, many more are replacing outdated and inefficient equipment in an effort to ensure their data centres are as efficient as possible and achieving the right performance levels.
Customers, too, are focused on sustainability goals; 62 per cent of Oracle's data centre power is certified as renewable; Google has been using 100 per cent renewable energy since 2017; AWS has committed to be using 80% renewable energy by 2024, 100% by 2030 (potentially as early as 2025) and to be net-zero carbon by 2040; Microsoft has been carbon neutral since 2012 and is committed to being carbon negative by 2030 and to remove all historical carbon generated since the company started in the 1970s, by 2050.
This signals great progress for the industry, and for business in general. However, instead of focusing on discrete initiatives, the most committed providers are looking holistically at optimising their data centre footprint: managing the data centre lifecycle end-to-end.
To achieve optimum performance, providers must embark on a journey from design and construction, through deployment, operation and optimisation, leveraging emulation, automation and analytics to ensure their customers' needs are met at every step of the way.
What is 'optimum performance'?
For most data centre providers, 100 per cent availability is a key performance indicator, since the IT loads they support are mission-critical and the impact and cost of downtime are high – not just for the providers, but for all businesses. Data centres today underpin almost all of the UK and global digital economy, even more so now that almost everyone has turned to online services for remote working and/or recreation. Usage of video conferencing and collaboration tools, online fitness classes, gaming and shopping are all seeing dramatic increases in demand. And data centres have been instrumental in enabling and supporting the rapid switch to home working at scale.
Scalability is equally vital for performance, as customers look to operators to provide more or less space as and when needed. This is particularly key for colocation providers that are expected to flex their provision alongside their multiple customers' changing requirements. For example, the increased use of High-Performance Compute (HPC) environments, which require large amounts of power and the agility to rapidly change consumption profile in line with demand. At the same time, modern data centres are expected to keep power usage within the environmental requirements.
There are other performance metrics to consider – how energy efficient the data centre is, what its Power Usage Effectiveness (PUE) rating is, how cost-effective it is in terms of CapEx, OpEx, or total cost of ownership (TCO) and how sustainable and environmentally compliant the design is. Other critical resources are increasingly being measured, such as Water Usage Efficiency (WUE) and reporting the reduction of carbon emissions. These metrics are becoming more of a necessity as many organisations are regularly asking providers for evidence of robust sustainability and carbon reduction measures for their own CSR commitments. Plus, the EU Commission recently set a "green deadline", noting that the industry "should become climate neutral by 2030."
Success begins with construction and build
The first consideration for data centre operators is likely to be its location. Of course, a data centre can be built almost anywhere with enough suitable power and the right connectivity, but location has an impact on the quality of service it can provide to its customers. Data centres should be located close enough to data centre ecosystems to allow for mission-critical data replication services, but far enough from both to satisfy physical disaster recovery requirements.
When it comes to design and construction, there are plenty of things to think about such as materials, time to market and cost. But it's not just about quick and efficient builds. Innovative data centre designs are a way to stay ahead of the market, pushing standards forward. For example, some providers make use of natural water sources for cooling, some ensure they harvest rainwater and reuse heat waste, others have built air flooded data halls that use hot aisle containment and are cooled using indirect evaporative air technology to provide cooling, but with very low energy use.
Innovation must be aligned with ongoing sustainability, and it's here where the BREEAM (Building Research Establishment Environmental Assessment Method) standards are important. The standards look at the green credentials of commercial buildings, verifying their performance and comparing them against sustainability benchmarks across the entire project lifecycle.
As well as the commitment to meeting BREEAM specifications, many providers also employ a modular build methodology to deploy capacity as and when required. This drives up utilisation and maximises efficiency both from an operational and cost perspective.
Deployment, operation and optimisation
Power and cooling account for much of the operating costs of a data centre, and as such they are a crucial consideration for efficiency and performance. Trends like immersion cooling, back-up power and generation solutions are all interesting areas for innovation in the future.
Liquid cooling has fast made a comeback as a way of maintaining optimal operating temperatures, notably in the HPC arena together with innovative techniques like using indirect evaporative air. Our data centres use a variety of these techniques in their facilities, alongside innovations in liquid cooling. This strives to produce a 1.0x PUE which, according to the Uptime Institute's annual survey, is well below the 2020 average of 1.58x. All operators attempt to get the PUE ratio down to as near to 1.0x as possible, with most new builds falling between 1.2x and 1.4x.
In terms of power requirements, the uninterruptible power supply (UPS) will be determined by several factors including the criticality of the systems under load, the quality of the existing power supply and of course, the cost. When it comes to energy use, many providers are committed to using 100 per cent renewable and carbon zero energy sources – helping them to meet environmental goals while also providing cost savings and increasing reliability.
For back-up power, the industry continues to investigate alternative, sustainable sources – fuel cells are being looked at as a standby energy source. At present, this technology is not available at the scale required for large data centres. Unfortunately, nothing currently is workable at the scale some customers need, and in the UK, we are very fortunate to have extremely stable National Power. However, research into all new sustainability innovation is ongoing.
—
Market demand for data centre space has been growing year-on-year and it is predicted that it will continue to do so for the foreseeable future, as more and more devices connect to the internet and more data than ever is produced. As long as the increasing data needs to be analysed and converted into information, there will be a continued demand for data centres to both process and store it.
However, demand comes with constant cost and sustainability pressures, so time and investment must be spent on research and development of every aspect of data centre solutions – from cooling systems to distribution to security and monitoring – to improve performance and efficiency. Forward-looking providers will work with supply partners and customers to innovate, enhance product development and adopt where possible.
By doing this, data centres can provide a robust and secure high performing solution that is efficient and can support customers now and in the future without dramatically affecting cost.