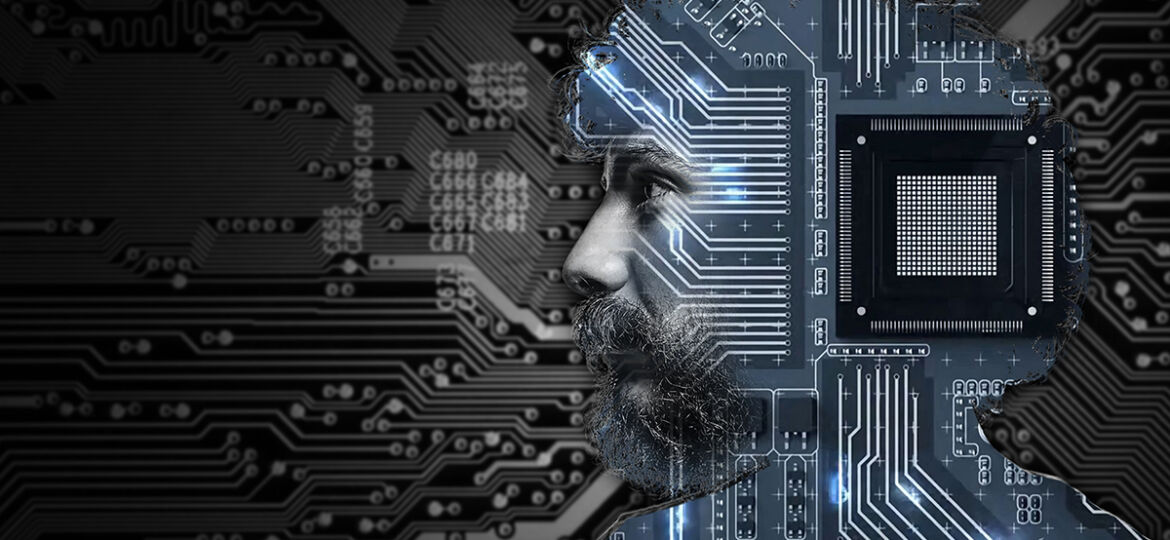 Oliver Goodman, Head of Engineering at Telehouse breaks down the three main areas where AI can be most impactful within data centres
The world is becoming increasingly reliant on data centres (DCs) and the Covid-19 pandemic has rapidly accelerated uptake in DC services. As a result, DC operators have had to quickly adapt to these unprecedented levels of demand. Operators are having to deal with additional strain on their services and experiencing capacity shortages that require measures to deal with demand before extra capacity can be provided.
The growing importance of the DC sector has not gone unnoticed by those outside of the sector. The UK government included DC staff on its key worker list and designated a government team to provide the sector with a channel through which it can weigh in on matters surrounding the pandemic. 
The increased demand on DCs means more energy consumption and more scrutiny from a security perspective. Artificial Intelligence (AI) presents growing opportunities to manage energy consumption and distribute workloads more efficiently while enhancing cybersecurity measures.
Improving energy efficiency
It's no secret that DC facilities are power-hungry, so it would be easy to assume the sector has a negative environmental impact. However, this simply isn't the case. A recent survey of UK commercial operators revealed that 76.5% of the electricity they purchased is 100% renewable, 6.5% is between 0 and 50% renewable, 7% is between 50% and 99% renewable and 10% is purchased according to customer demand. But that doesn't mean DC operators aren't going further to improve energy efficiency, and this is one area where AI can help.  
The load (the amount of energy consumed by servers and network equipment in server halls), although generally considered to be stable, can vary at any given time depending on the network demand and accommodating this efficiently is challenging without the intervention of Artificial Intelligence (AI). For example, if the load unexpectedly goes up in one data hall, additional cooling is required to keep the servers running efficiently. Energy efficiency gains can be made by knowing exactly when and how to switch that additional cooling on or off. 
By collecting, aggregating and analysing operational data, AI can respond to certain trigger points and execute actions – such as switching chillers on or off – at exactly the right moment. Machine Learning can also be deployed to understand load patterns and predict when fluctuations in load will occur, allowing DC operations to react autonomously and efficiently. With an uninterruptable power supply (UPS), AI led control systems can switch between efficiency modes automatically in response to changing load levels, ensuring the system runs as close to the optimum efficiency at any given time. 
This can also be applied to reducing electricity overheads. Balancing energy efficiency with the cost of electricity is a constant struggle for DC operators. With loads increasing every year, operators and their customers are faced with growing electricity bills. Growing loads mean that energy bills are increasing but it is important that the energy cost of cooling the IT equipment is done as efficiently as possible by optimising all the plant. This keeps the increase in energy costs as low as possible. 
AI can be used very effectively in control systems to help operators balance cost and efficiency. This is improving over time but there is an onus on the manufacturers to make these developments faster so that operators can build greater levels of automation on top of those systems to help strike the right balance.
Enhancing cyber resilience 
Increasing cybersecurity in DCs largely comes down to understanding behavioural patterns in the IT infrastructure and then reacting promptly when a typical pattern is disrupted by an atypical behavioural event. This is very similar to the way cybersecurity works in a conventional office-based business. Each company device (e.g. a server or a laptop) will have its typical usage pattern and AI can understand how individual devices typically interact with the network. A device logging on to the network outside of regular working hours and extracting data from the system might be an unusual behavioural event and AI can recognise this then disable the device's network access and notify the business of a possible attempted security breach. 
In the context of a DC, AI will monitor the behavioural pattern of every server and will react accordingly to any event that diverges from the typical pattern. These AI capabilities can be leveraged at an extremely granular level to further enhance security, for example, if a server's behaviour suddenly changes after somebody has been present in its server hall. This kind of granularity offers huge potential for DCs from a cybersecurity perspective and will continue to improve security as demand for their services grows.

Where humans would typically struggle to make data-informed split-second decisions that could improve energy cost and efficiency or stop a data breach, AI is helping the DC sector to evolve. It's an exciting time for the sector and we can expect to see decision-making becoming more intelligent and autonomous as AI-driven solutions continue to evolve.