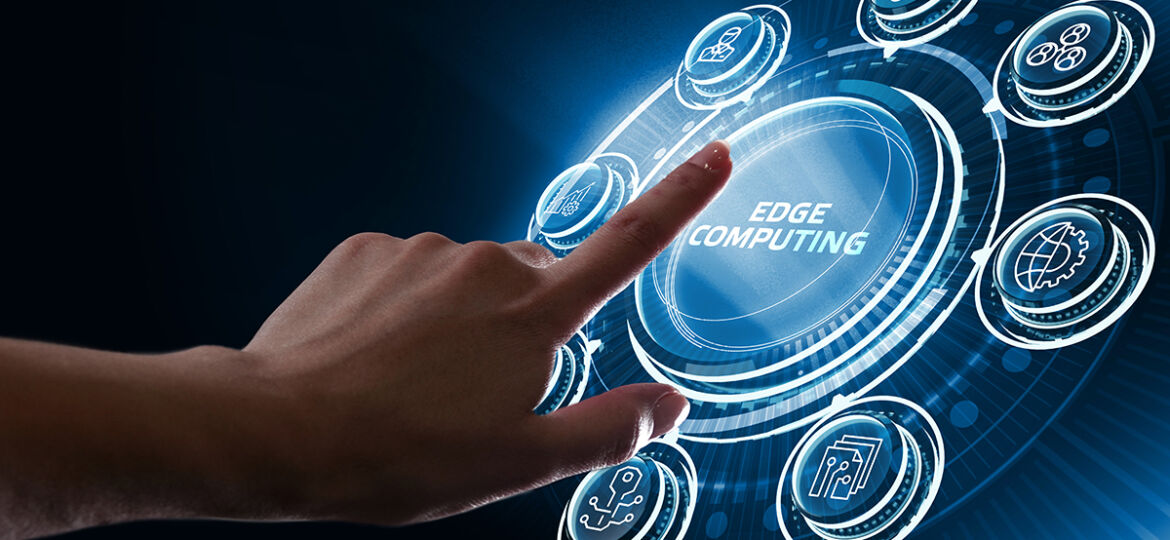 For some time, industry analysts have predicted significant growth in edge computing. Data transmission and processing requirements are driving the creation of edge infrastructures that extend and support centralised structures with computing power at the edge of the network. Popular content and applications are cached closer to less densely networked markets, improving performance and experience.
According to Global Market Insights, the Edge Data Centre market exceeded USD 5.5 billion in 2019 and is set to grow at a CAGR of 23% between 2020 and 2026. Afcom's '2020 State of the Data Center' report highlighted growth in private cloud adoption, increases in rack density and extensive edge deployments. More and more cloud vendors are introducing edge servers in significant quantities. According to research firm IDC, the number of new operational processes deployed on edge infrastructure will grow from under 20 per cent today to more than 90 per cent in 2024. Covid-19 has also been driving the use of edge-based technologies and applications, from cloud applications used for home working and education to increased viewing of streaming content. The rise of the edge and related convergence of IT and operational technology mean a number of changes to network infrastructure. 
Reducing data traffic from application end users to the central data centre (cloud, on-premises or colocated) will foster the deployment of edge solutions. This will help to avoid overwhelming data streams across entire countries, which could lead to poor application performance in case of limited network capacity. Deployment of edge network infrastructure introduces several challenges: access to power, data connectivity with relevant bandwidth and a secure location, to avoid unmanaged access.
High density and port capacity
For one thing, high density is essential. The edge trend is leading to a paradigm shift in the way networks are designed, provided and monitored. There can be no bottlenecks between the edge and the centralised data centre. Inherent limitations of wireless solution mean that fibre and high-density architectures are required to successfully cable and connect billions of sensors whilst enabling extremely high, uninterrupted, low-latency symmetrical bandwidth. 
A dense fibre backhaul network and (Ultra-High Density) edge data centres will improve 5G quality and user experience outside large urban areas. Centralised RAN (C-RAN)-based solutions, with multi-operator capability, will overcome 5G speed bottlenecks in buildings and built environments, and optimise management and allocation of centralised computational baseband resources. 
For edge networks, which move content such as HDTV programmes closer to the end-user, high density of more than 100 ports per rack unit is essential. After all, these systems may have to support several consecutive generations of hardware and bandwidth standards. Traditional 72 ports per unit UHD solutions won't do the job. Current high-density fibre solutions for data centres generally offer up to 72 LC duplex ports per rack unit. However, this can introduce management difficulties. Zero U rack solutions can be implemented to utilise space for edge application intelligence to the greatest possible extent. All support functions serving AIM/DCIM applications should be implemented within an edge solution at the edge of the 19in area.
Finally, all distribution architecture elements in a 'normal' data centre can best be implemented in a smart form, covering access to the outside network, orchestrating carrier capacities, and distributing these to installed assets per application. 
Security
According to Edge research in Afcom's '2020 State of the Data Center' 58% of respondents had concerns regarding company data security, 52% about TCO and 42% about network reliability. The distributed nature of edge facilities introduces security concerns. Data might be handled by a variety of devices that might not be as secure as a centralised or cloud-based network. Understanding the risks related to edge devices and making sure systems can be secured is vital.
Management
The rise of edge computing is introducing increased demand for scalability and centralised management. However, traditional approaches to monitoring as used in data centres or cloud applications don't work for the edge. Uncompromising remote monitoring and automated infrastructure management can help guarantee interruption-free operation. 
Forward-looking solutions offer more than accurate documentation of the ports and cables and the real-time detection of faults and tampering. They have to be able to be used for the management of access control, working instructions, MAC plans, software, resources, assets and service levels. Danger prevention, predictive maintenance and cost control are also all desirable features.
Cable management is key. Double-check measurements, make sure terminations are top quality, test wherever necessary, label and colour-code, watch out for cramped conduits and make absolutely sure no cables or bundles rest upon others. Bad cable management can result in signal interference and crosstalk, damage and failure, resulting in data transmission errors, performance issues and downtime.  
Operation Management systems should be introduced, which deliver a seamless 24/7 performance status for each location. As these locations are distributed in line with the nature of the new network architecture, the performance management should not only focus on standard applications such as power, cooling and access reports. All aspects of data connectivity also need to be covered. Solutions that monitor data flow (such as TAP modules) are mandatory. In addition, having a complete overview of connections to devices and distribution panels is a must. Together, all KPIs will deliver a complete picture of how these distributed DC net elements perform. In the event of failure, they will help find the root cause and support immediate recovery action.
Preconfigured solutions
Preconfigured cabinets are ideal for edge data centres. Cabinets pre-fitted with connectivity infrastructure, power distribution, cable management and raceway, cooling, fire suppression and rack monitoring functionality – all based on the client's specific IT needs – enable organisations to deploy services rapidly, using a single physical infrastructure platform. This incorporates multiple services, without having to consider interoperability, working with multiple vendors and managing concurrent installation works, often in sensitive environments.  
Space-optimised solutions per function, seamless adaptation of capacity and connectivity and online status management will be key for a successful implementation of edge computing in a new data centre network topology.