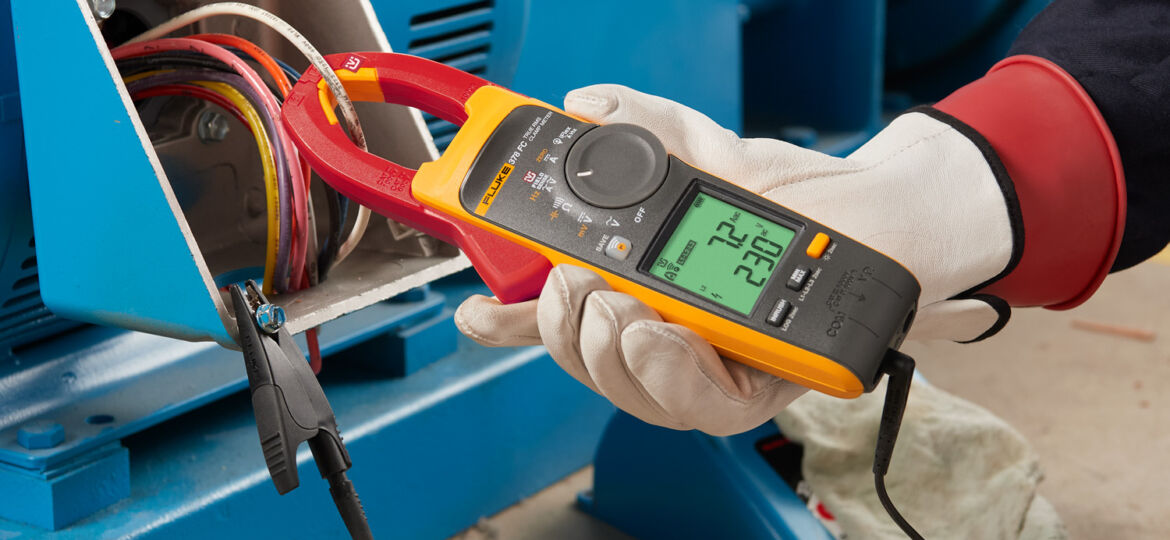 Fluke has launched a family of clamp meters that make electrical measurements much safer for servicing and maintenance technicians. The Fluke 377 and 378 are non-contact voltage True-RMS AC/DC clamp meters that allow technicians to make rapid electrical tests without the danger of coming into contact with hazardous live parts.
The Fluke 377 and 378 use FieldSense technology to sense voltage and current through the clamp jaw with only a connection to earth needed for reference. With no direct connection with live components, the risk of electric shock and arc flash is minimised.
The clamp meters measure up to 1000A True-RMS AC/DC and up to 2500A (AC) with the 'iFlex' current probe. Designed for ease of use, only three steps are needed to measure in three phase systems, with each voltage and current shown simultaneously on the dual display.
Both meters are available in FC (Fluke Connect3:38 PM) versions with bluetooth interface. The 377 FC and 378 FC versions also show phase rotation which can be displayed on a smartphone and saved to the cloud via Fluke Connect software, eliminating the need for handwritten notes. Fluke Connect allows maintenance technicians and service staff to document values and share them with their team. The data gathered can be used as a basis for designing a preventive maintenance program.
The 378 FC includes a unique power quality (PQ) indicator that senses PQ issues relating to current, voltage or power factor. This allows users to rapidly check if issues relate to the power supply or the connected electrical equipment.