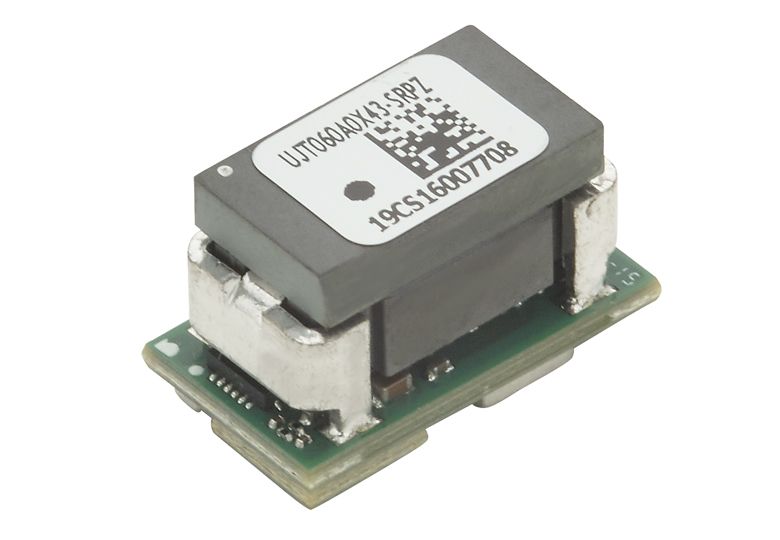 ABB's new MicroDLynx II DC-DC converters help meet the power needs of demanding, data-hungry applications, providing highly accurate voltage regulation in a compact, 232-sq mm footprint – with a power density of 167A sq in.
Vesa Jokitulppo, Senior Product Manager, ABB Power Conversion, said, "When you look at the sheer computing power required in today's data-intensive applications – from cloud computing, artificial intelligence (AI) and 5G to the Industrial Internet of Things (IIoT) and high-speed networking – every square millimetre of board space that can be utilised for processing power is precious."
The new MicroDLynx II power modules – the latest addition to ABB's proved DLynx II family of DC-DC converters – provide the precision power required for equipment, including high-speed switches and routers, AI processors, application-specific integrated circuits (ASICs), high-current field-programmable gate array (FPGA) processors and ARM-based processors – and it does so in a small footprint that frees up valuable space for additional computing capacity and functionality.
In addition to the MicroDLynx II DC-DC converters, ABB has announced a new version of its proven Digital Power Insight software tool. The Digital Power Insight software integrates with ABB's digital products – including AC-DC and DC-DC power supplies, digital bus converters, and point-of-load/voltage regulator modules – enabling communication between the power supplies and customer end-use equipment via a PMBus interface. This allows customers to easily select the right product for their application need and to test different options, digitally.
The new ProGUI III version of the software combines previous versions of the Digital Power Insight tool (including the graphical user interface, command-line interface, and original ProGUI versions) into a single, software solution for all ABB Power Conversion digital power supplies and modules – including the new UJT060 MicroDLynx II.