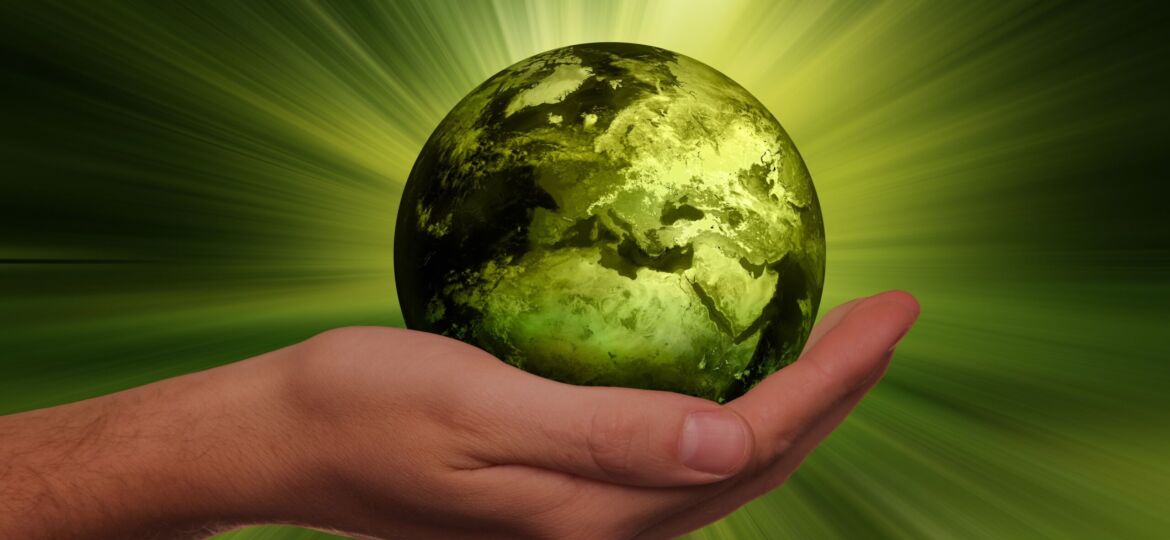 By Alan Hayward, Sales & Marketing Manager, SEH Technology
https://www.seh-technology.com/
Sustainability is the buzzword of our generation, leading to businesses and economies around the world considering how best to reduce or prevent emissions linked to human activities. In fact, a study by IMD stated that 62% of executives considered a sustainability strategy necessary to remain competitive, whilst 22% believed it was needed for the future. Today, organisations are taking this one step further by aligning their long term business strategy and green efforts, as it has become increasingly evident that sustainability needs to become a core part of modern business.
What's more, the events of 2020 have accelerated sustainability trends that were already starting to emerge across different sectors. Despite being one of the most unprecedented years in history, the global pandemic helped create a greater awareness of sustainability and highlighted the impact that we are having on the environment. Consumer preferences are now strongly impacted by sustainability, while investors are looking for ethical investments and job seekers want to work for socially responsible companies. As a result, strong, clear and concise strategies need to be communicated to these stakeholders to demonstrate that the business is committed to long term sustainability.
Benefits of becoming a sustainable business
It has become increasingly evident that sustainability has real business benefits when implemented into an organisation's operations. Firstly from a brand perspective, many consumers now consider a company's impact on the environment when choosing where to invest and purchase products or services. By promoting sustainability and going green, businesses will see an improvement in brand awareness in the longer term. Developing sustainable business practices can also help to establish more efficient operations, that streamline efforts and protect resources while enhancing employee productivity and reducing overall costs.
In addition to improved business operations, integrating sustainability into the company's strategy will also mean that business leaders are in a better position to meet changing regulations. There are a number of new regulations that have been introduced by governments across the world in recent years, so ensuring that businesses are able to comply with this is paramount. Not only can sustainability be used to lower costs, but it can also result in increasing profit. Organisations can drive value from their green efforts, attracting investors, stakeholders and new customers.
Digital technology and environmental sustainability
From the automotive and aviation sector to the technology and manufacturing industry, there is a clear global focus on limiting emissions. And these sectors all have one thing in common: digital technology. Digital technology and environmental sustainability are mutually reinforcing, as without new technologies it is often more difficult for companies to reduce their impact on the environment. Bringing emerging technologies and sustainable practices together needs to be at the forefront of business' strategic thinking, not only as a way to meet changing consumer demands but also to differentiate itself from its competitors in the marketplace.
Today, technologies like AI, IoT and Big Data play a significant role in combining digital expertise and sustainability. For example, PWC reported that AI technologies could be used to provide a myriad of benefits to the environment across urban, agricultural, industrial and mobility contexts. This highlights the opportunities for organisations to better understand and utilise digital technologies to drive their sustainability strategy to create business value. Furthermore, businesses are improving their data capture to bolster organisational processes and customer service, but also better understand the lifecycle of their products and services. This understanding can be used to increase efficiencies, encourage innovation and enhance sustainability efforts in the long term.
Developing a long term strategy
It's clear that businesses are facing increasing pressure to have a positive and active role in protecting people and the environment. As a result, a growing number of companies are taking action as sustainability is no longer optional in today's marketplace. Understanding how to create a successful business strategy is vital in ensuring lasting organisational value. The first step is prioritising focus areas based on the organisation's specific markets and value chain, before proactively setting targets and working in partnership to accelerate sustainable business innovation. Businesses then need to select the right metrics to ensure the strategy stays on track over time. Finally, communication plays an essential role in any sustainability plan. Businesses that share their key learnings both internally and externally with stakeholders are perceived to be more transparent in their sustainability efforts.
Developing a sustainability strategy takes dedication, and commitment from business leaders, employees and partners. However, once it's a success, there are a significant number of benefits that businesses will be able to gain in the long term. By taking advantage of emerging technologies in today's digital economy, companies will be able to take this to the next level and bolster business value with improved efficiencies for their bottom line.