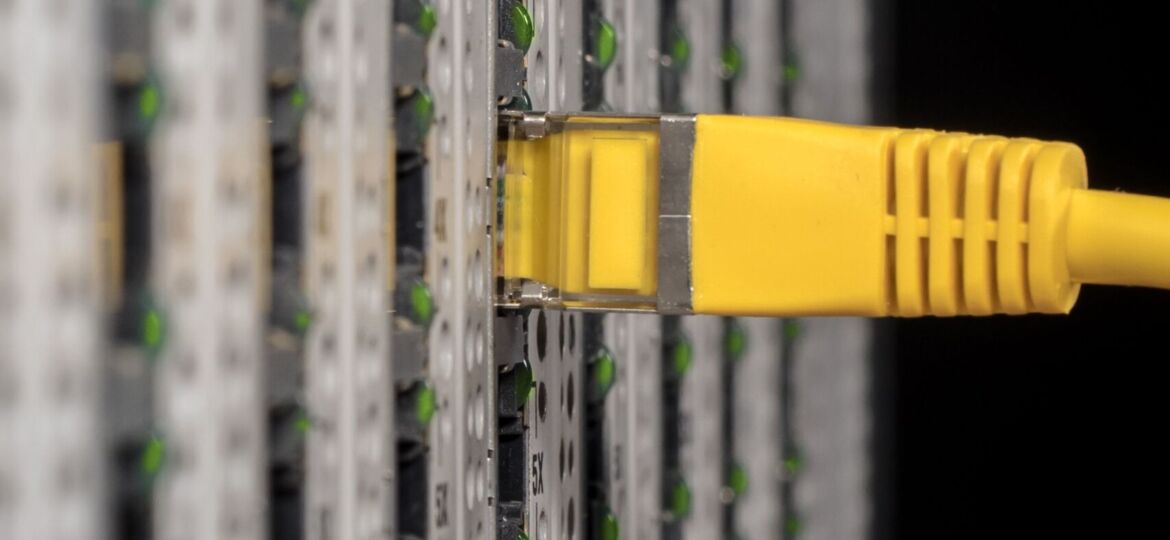 Matthias Gerber, Market Manager LAN Cabling Reichle & De-Massari
Changes in the structured cabling market are largely driven by demand for higher speeds to support increasingly demanding applications in commercial, industrial, and residential applications, as well as network convergence. Let's take a look at a number of trends in today's structured cabling market. What should you be taking into consideration when making structured cabling choices?
PoE continues to become more important
Market studies have predicted a doubling of the number of PoE ports over the next five years. According to Markets & Markets, the power over Ethernet solutions market was valued at USD 451.1 million in 2015 and is expected to reach USD 1,048.3 million by 2022. Market Research Future predicts a similar market value. Growth of this market is the result of the uptake of smart buildings, IoT, LEDs, energy and building regulations, Industry 4.0, amongst other things. Today's Power over Ethernet (PoE) provides more than three times the level of power than the previous standard – and more than six times the level of the initial PoE standard. New generations of high-power PoE will have a considerable effect on infrastructure.
PoE has a number of consequences for cabling choices and handling. Depending on cable diameter, the current 4PPoE standard can produce significant levels of heat. The higher the transmitted power, the more heat is generated. To handle increased temperatures, cable installation conditions (cable type, bundle size, cable duct properties) must be considered and the link length may have to be reduced. During connector mating cycles, connecting hardware is exposed to power discontinuation effects. Unmating a connection under load will create sparks that can damage the contacts of the connectors. The higher the transmitted power, the greater the risk of damage. Whether an RJ45 jack is affected depends on the mechanical construction. Also, the contact quality of the wire termination can have a big effect on heating up the products. In extreme cases, this can result in the destruction of the connection. Insulation piercing connection (IPC) technology, often used in patch cords, has a particular tendency to degrade over time with significant heat produced in the connection. The alternative insulation displacement contact (IDC) technology, on the other hand, will ensure a good quality contact over the whole lifetime of a product. For channels using continuous, high levels of PoE power, selecting patch cords with IDC termination is the right move to ensure reliable long-term connectivity.
Higher bandwidth with extended reach is on the way for Wi-Fi and indoor 5G
25G Bandwidth with extended reach according to the ISO/IEC 11801-9909 standard will support WiFi 6 Wave II and future WiFi. Wi-Fi 6 (802.11ax), the emerging Wi-Fi standard, features higher throughput and overcomes poor performance in crowded environments. Wave 2 will probably include uplink MU-MIMO capabilities. 'High-Efficiency Wireless', is said to quadruple average throughput per user, while remaining backwards-compatible with 802.11ac and 802.11n. 802.11ax delivers a throughput increase of some 40% thanks to higher-order QAM modulation, which allows more data to be transmitted per packet. Wi-Fi 7 should have higher data rates and lower latency than Wi-Fi 6. 'Wi-Fi Extremely High Throughput' offers 30Gbps throughput, and is expected to be roughly three times faster than Wi-Fi 6. It relies on multi-band/multi-channel aggregation and operation and delivers higher spectrum and power efficiency. Increased bandwidth also supports 5G indoor coverage with Distributed Antenna Systems (DAS), with antennas placed at strategic locations to provide high-speed indoor wireless coverage. Cat.8.1 connections will be able to support extended reach 25Gbit/s application up to 50m channel lengths. A valid alternative to be considered for uplink connections for the next-generation wireless access points.

The digital ceiling concept extends the data network through an entire building's ceiling in a 'honeycomb' fashion, making it possible to connect devices to building automation via zones with pre-installed overhead connecting points (service outlets). Real estate managers or tenants can benefit from digitisation with 'Plug and Play' – fit for purpose, without barriers, fast and at low cost. All they need to do is plug in network switches, sensors, controls, WLAN access points and other distributed building services at the nearest service outlet.
Smart, converged networks means energy-conserving technologies and applications can be introduced, such as intelligent management of building space, resources and LED lighting. PoE can power LED lighting throughout entire buildings and address each LED via its own IP address. Infrastructure companies can integrate more and more devices into their systems, leveraging the benefits of a unified network.
SPE will complement existing Digital Ceiling installations and cover the last metres in a high-density ALL-IP environment.
The connectivity landscape is becoming increasingly standardised and unified, with IP as a common medium for previously disparate systems. Using Single Pair Ethernet (SPE) without interfaces to replace the traditional field bus can help realise high connection density required for the networks of today and tomorrow, and makes installation faster, easier and more secure. SPE works with 10BASE-T1 to 1000BASE-T1, offers 15-1,000 metre link ranges at Gbit/s transmission rates, and can supply terminal equipment with up to 50 watts with Power over DataLine (PoDL).
SPE based on xBASE-T1 protocols uses a single twisted pair for data transmission. LAN is compressed into a thin two-core cable with miniaturised connectors, making it possible to significantly increase terminal equipment connection density. IT and field bus components are integrated, installation and maintenance are simplified and the costs of material and operating expenses are reduced. Compared to traditional Ethernet cabling, this approach offers a significantly higher number of possible connection points. Connection to the LAN is done with switches either centrally in the floor distributor or distributed in the zone at the service outlets. Ethernet/IP transmits large quantities of (complex) data faster than field bus systems, allowing the collection and distribution of data from the entire network. Synergies reduce operating expenses and manufacturer-neutral standard products can be used.
Single Pair Ethernet will become a key technology in smart buildings. It is the missing link for connecting devices down to sensor/actuator level by means of a standard Internet protocol (IP). It has the potential to replace existing field bus systems and helps with the integration of the Internet of Things (IoT) into the LAN.