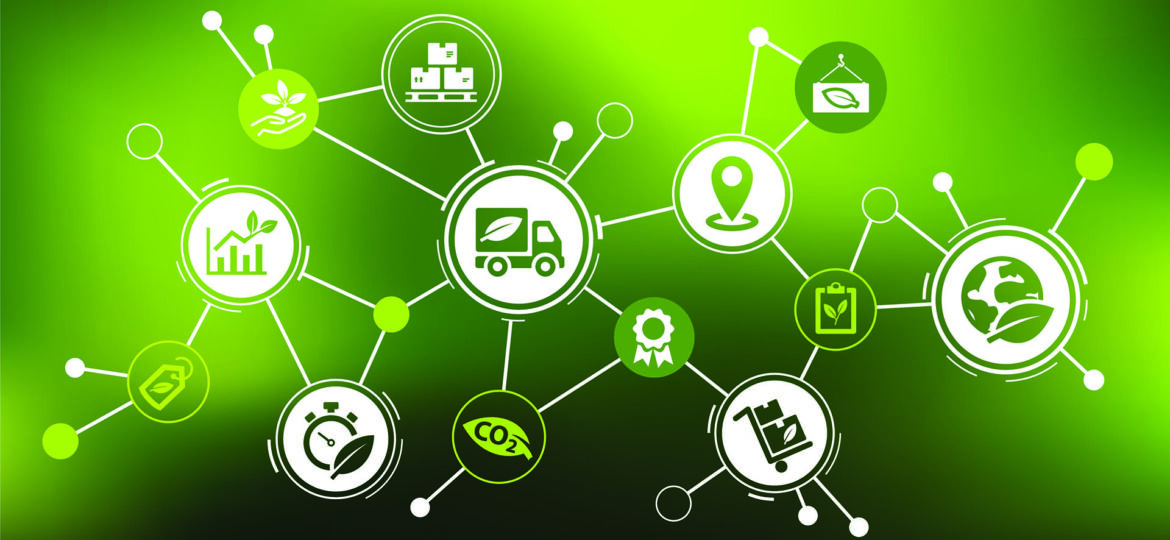 Ian Mills, Director of Business Operations, Nuvias
https://www.nuvias.com/
On first inspection, the pandemic might seem to have pushed sustainability into the background. However, many organisations are ramping up their commitment to environmental considerations – perhaps driven by the radical changes to 'business as usual' experienced during the last 12 months.
With the G7 summit around the corner, there has been an almost 50% increase in the number of major companies committing to net zero. As more companies start taking action, it is critical that businesses talk to each other and understand how their sustainable efforts play into the broader business ecosystem. It is only by becoming a sustainable contributor to the entire supply chain, that small actions really can make a big difference.
The chain reaction
Many of the most significant commitments to sustainability are led by tech giants. Last year Microsoft famously vowed to become carbon neutral by 2030, removing "all the carbon the company has emitted either directly or by electrical consumption", since its inception in 1975. In 2019, Amazon co-founded The Climate Pledge, a commitment to become net zero carbon across its business by 2040. The environmental strategies of these technology giants can set the tone and pace of the sustainable business agenda. Their carbon reduction policies will directly impact global supply chains, and may also exert pressure on other manufacturers who rely on their technology.
But you don't need to be a global tech giant to take a sustainable stamp on business and make a difference to the climate crisis. Companies of all shapes and sizes can commit to a more sustainable future, and every player in the supply chain has a responsibility to take action.
A sustainable channel
The IT channel has a huge opportunity to strengthen its environmental credentials and play its part in sustainability. Larger players in the industry are already employing director level resources dedicated to this topic, but what else can the channel do to contribute to reducing the environmental impact of the technology they sell?
Reducing electronic waste:

An important leap for the channel is reducing the amount of waste produced. We can take big steps by driving recycling initiatives to limit the number of devices that end up in landfills. In order to enact real change, we can introduce recycling and refurbishment initiatives and invest in equipment and facilities which enable us to securely refurbish or recycle the hardware.
Limiting reliance on environmental resources:

Manufacturing IT equipment uses a large amount of natural resources. But there are opportunities to help offset this. Channel partners can work with vendors to encourage the use of

renewable resources, and to reduce the footprint of transportation, from fuel-efficient aircraft to electric delivery trucks.
Transparency in your footprint:

It may not be possible for a partner to tabulate the environmental impact of all the equipment they procure and sell, but openness is important. Partners can map their own individual business impact, and commit to certifications

, demanding the same high standards from the organisations they collaborate with.
Partnership is key:

Working with a cohort of companies with strong environmental practices is also key. Ultimately, meaningful results can only be achieved by working together with other industry and channel players. By implementing a common environmental code of conduct, similar to Amazon's Climate Pledge, the path to carbon neutrality will become more easily attainable.
At Nuvias, we have taken several steps to contribute toward sustainability. As part of this commitment, we have selected a logistics partner that has a strong environmental ethos. UPS' carbon reduction strategy incorporates the use of lower-carbon, renewable fuels, fuel-efficient aircraft, electric delivery trucks, lower-carbon electricity and renewable energy as well as intelligent route optimisation, saving miles and fuel. Ultimately, meaningful results can only be achieved by working in concert with other industry and channel players through a common environmental code of conduct.
Setting up a sustainable future
The latest estimates from the Global Carbon Project (GCP) suggest that, over the last year, carbon dioxide emissions have fallen in all the world's largest emitters, including the US by 12%, the EU by 11% and India by 9%, the largest relative fall since the Second World War. Now as the UK hopes to move forward from the pandemic, the channel is in a prime position to take the leap towards better sustainability practices. By working closely with vendors, redefining our own best practices and helping set higher standards within the technology supply chain, the channel can take big steps forward in improving its environmental credibility.