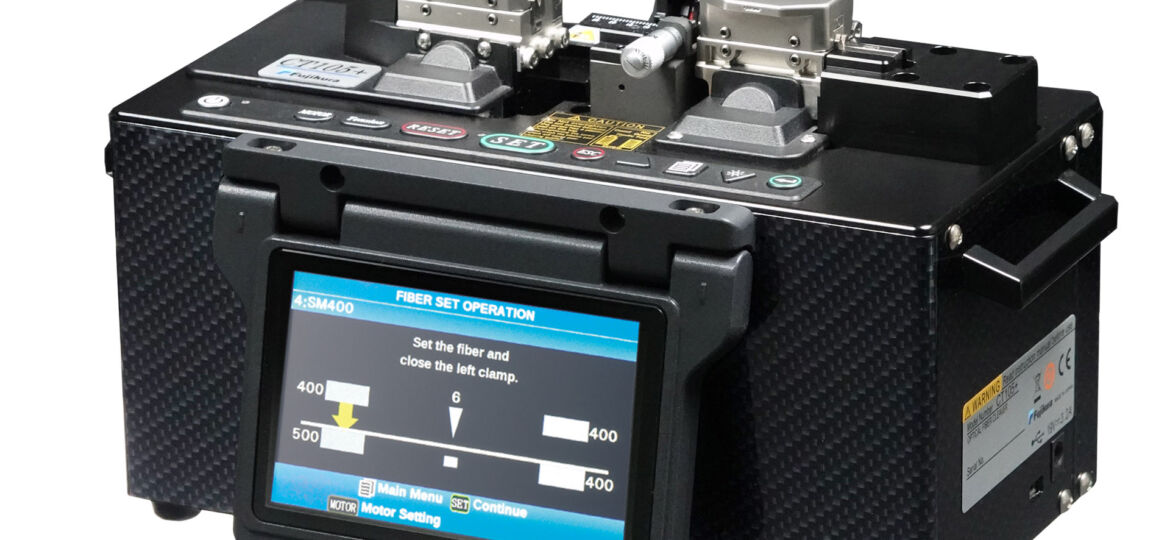 Fujikura has launched a new specialty cleaver range, the CT-105+ and upgraded its FSM-100 splicer series to include a new fibre alignment method.
The CT-105+ series of cleavers features a new clamping function that improves cleave angles by automatically detecting the optimal camping force. Alongside a 75% reduction in clamp force, there is a 90% reduction in the consumption of fibre compared with the CT-105.
The system also enables engineers to speed up the cleaving process significantly and alongside improvements in blade material which mean a significant improvement in the lifespan of the blade, it creates significant cost and time efficiencies.
The series includes a micrometre backstop to improve cleave quality and the capability to angle cleave from 0-15º. There's also the option to add a fibre holder adapter which enables the fibre to be transferred from the cleaver to the fusion splicer smoothly without removing it from the fibre holder system.
Fujikura has also introduced a firmware update for its FSM-100P/P+ series which includes a new fibre alignment method called IPA2 (Interrelation Profile Alignment). IPA2 provides noise reduced profile data which makes it possible to distinguish small differences in fibre structure.
This is a new set of tools for operatives aligning fibres that are less common or those which are more difficult to align with existing methods, including Elliptical-core Fibre, Multicore Fibre and Octagonal Fibre.
Neil Bessant, Fusion Splicer Divisional Manager, Fujikura Europe, said, "Our R&D teams are constantly working to improve the tools available, to speed up the process, make it easier to do an excellent job and ensure maximum efficiency. Every sale also comes with an industry-leading aftercare package of support to ensure the best experience for customers and that they are getting the fastest ROI."
This year marks 10 years since the launch of Fujikura's European Technical Centre which supports customers with custom engineering services to optimise splicing, glass processing applications and fibre operation processes – including formulating splice recipes for customers taking on novel challenges.