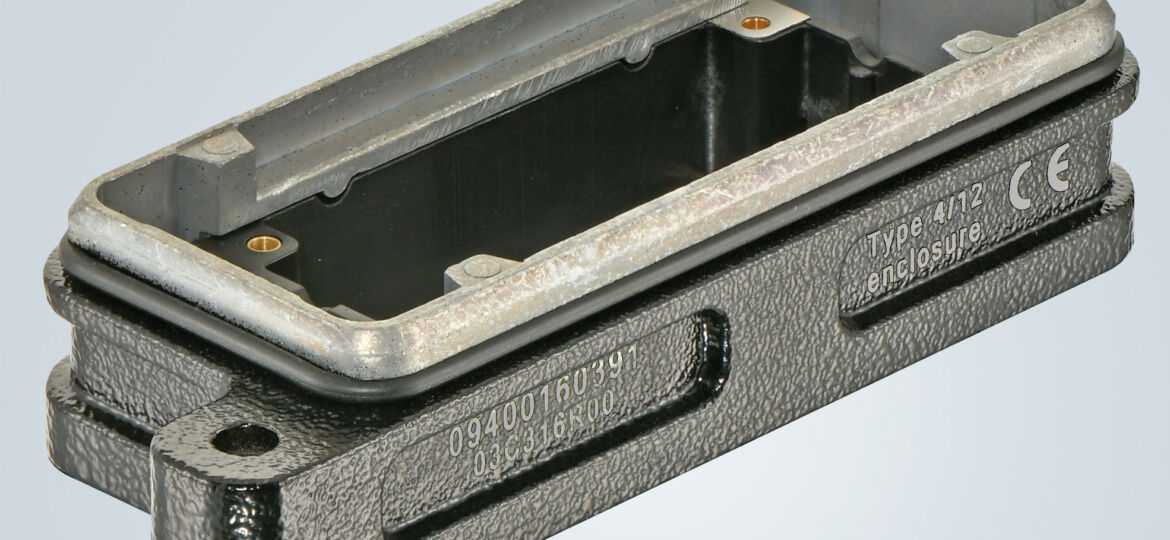 Metal housings in HARTING's Han EMV and Han HPR series are now available in versions that enable contact inserts to be mounted from the rear, an option that simplifies the placement of interfaces on switch cabinet walls, increases the installation speed and lowers costs in the long term.
HARTING has produced other connector types that feature a rear-fit mounting option. Over the past two years, the Han-Eco A and B and the Han B and Han M series came out with this 'rear-fit' installation option. Now, the option is available for the first time for the Han EMV and Han HPR series.
Rear-fit mounting means that contact inserts can be installed in the housing from the rear, which is particularly important for installation in cabinets in combination with prefabricated cable assemblies. Assembling both products is further accelerated by using a mounting frame. Alternatively, the modules can be inserted directly into the housing. All Han series that feature the rear-fit option makes it easier to install contact inserts and cut installation times.
The 'rear-fit' housings are also interoperable with earlier versions that cannot be equipped from the rear which translates into a cost-effective, step-by-step introduction of the new housings into production.