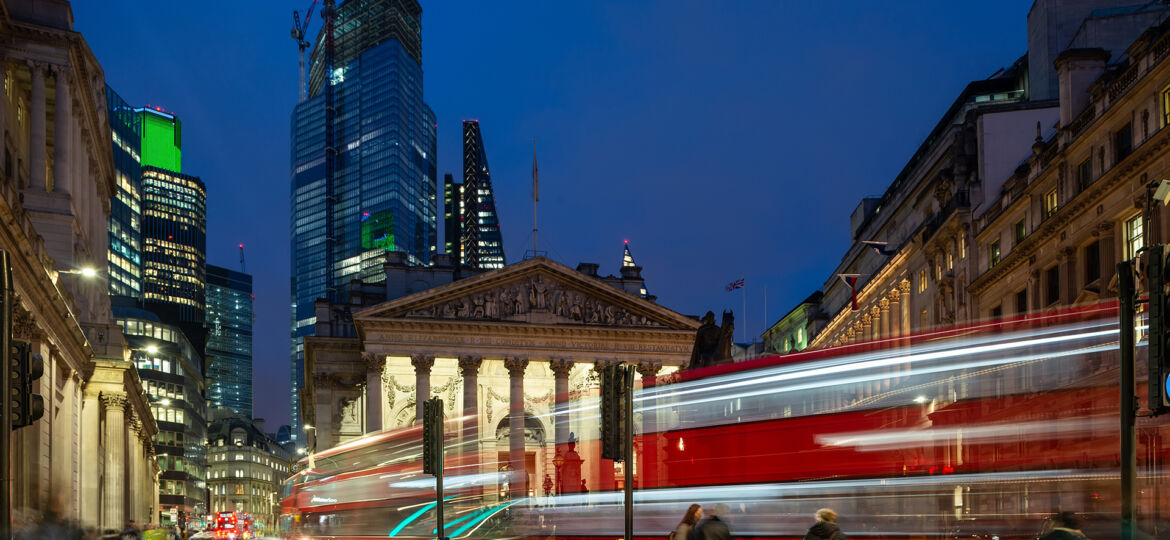 By Phil Beecher, President, Wi-SUN Alliance
https://wi-sun.org/
Phil Beecher, President at Wi-SUN Alliance, looks at how smart cities are evolving and incorporating new ideas and applications for today and in the future.
Cities are increasingly using new technology and innovation to meet environmental and sustainability targets, create efficiencies, and improve the quality of life and safety of their citizens. Look around and we can see how smart devices and sensors are already becoming part of our transport systems, helping us move around more efficiently, delivering our utilities, and collecting data to help tackle the issue of increased urbanisation.
The pandemic has shown how important it is to speed up this digital transformation and the real value of integrating smart innovation and applications to help tackle the global healthcare crisis. Cities have invested in technologies like contact tracing apps, crowd analytics, autonomous drones, and, in the case of Singapore, robotic 'dogs' to reinforce the need for social distancing in the city's parks.
While the global economic slowdown is expected to have some impact on smart city development, the pandemic is likely to accelerate these new initiatives and provide exciting opportunities for the future.
Analyst firm, Frost & Sullivan, recently published a new forecast stating that spending on smart city technology will reach US$327 billion by 2025, up from US$96 billion in 2019. As companies look to develop smart devices and sensors, the company believes the "uncertain post-pandemic situation will compel smart cities to focus more on developing collaborative, data-driven infrastructure to provide appropriate healthcare facilities, as well as public security services".
But with rapid network deployment and large-scale rollout of projects around smart grids, intelligent traffic management systems and smart lighting, comes the challenge of managing so many new devices and migrating and integrating them with legacy systems in a scalable, reliable and secure way.
Scaling up
The underlying technology of course must be fit for purpose and able to support rapid and sustainable growth. This makes scalability critical when designing the infrastructure for smart cities. As you add more devices to the network, it must be able to scale quickly and reliably. Wireless mesh by its very nature is highly resilient and capable of providing 100% coverage even in the most challenging environments.
This was the case with the City of London, which recently completed an ambitious street lighting project as part of its plans to become a smart city and create a dynamic and safe environment for its citizens. Unlike many other cities, it faced major connectivity challenges due to the unique mix of historic brick buildings and modern high rises, constructed of steel and glass that create 'dead' areas and urban canyons.
With communications technologies like cellular and LPWAN struggling to reach into the narrow streets between buildings, the City has deployed a wireless mesh network that can provide the right level of coverage and deliver the infrastructure for centrally-controlled lighting management and fault reporting.
The fact the network is highly scalable means that it will continue to be responsive regardless of how many devices are connected to it. The City has already moved onto the next phase of its smart city plans with the installation of additional sensors for traffic and air quality monitoring, while smart sensors have also been fitted onto lifebelt holders along the River Thames to alert them when lifebelts have been removed so they can quickly be replaced.
Interconnectivity requires interoperability
With this growing interconnectivity between smart systems and devices, such as street lighting, traffic sensors and monitoring devices, networks will require devices to be interoperable, enabling peer-to-peer connectivity and supporting standardised methods for securing the network, such as device authentication.
This seamless interoperability between products from different vendors requires the adoption of open standards, which brings the benefits of vendor choice, quicker time to market, reduced costs and the opportunities to develop and design multi-service networks.
This is especially true for utilities where interoperability and scalability are the key factors in developing infrastructures to manage services like water, gas and electricity. Again the communications network must stay reliable and fast as utilities add more devices and services onto it, and the network topology is an important consideration when planning a highly scalable grid solution.
Mesh topologies ensure that each device uses the best connection available. Traffic is routed according to predefined rules. In the case of a utility, a mesh network will have multiple routes to send back data to the utility's central processing facilities, and they can adapt the routing in the event of device failure, local interference or other disruptions.
Looking to the future
We have already entered the age of smart cities and there's no going back. As populations continue to increase, with two-thirds expected to be living in urban areas and cities within the next 10 years, this heralds an era of innovation and change, with more connectivity than ever before. But with this comes the responsibility of managing this growth and ensuring the underlying technology is fit for purpose.
It is hard to predict the many applications that will benefit from flexible and secure communications technologies. For example, the COVID-19 pandemic has changed the way people interact, particularly in indoor spaces. Smart building technology for applications, such as lighting, cooling and temperature and environmental control, is well established, but now there are more opportunities for technology to help reduce risks and inconvenience for people.
These include applications like integrating occupancy sensing with air conditioning to provide airflow management and sterilisation to reduce the risk of infection. Big improvements in public transportation will be required to deal with increasing populations in our cities, particularly as individuals will have lingering concerns about being confined in a space with large groups of people.
To support all of this innovation requires a communications infrastructure that can scale to support many millions of devices reliably and securely, and that can evolve to meet the needs of future applications for decades to come.
——————————————————————————————————————————————————————
Phil Beecher is President and CEO of Wi-SUN Alliance, an industry organisation that seeks to accelerate the implementation of smart cities, smart utilities, smart grids and other large-scale outdoor Internet of Things (IoT) applications by enabling global adoption of interoperable solutions based on open standards.
Since 1997, Phil has played a key role in the development of communications standards including Bluetooth, WiFi, and IEEE and the specification of test plans for many Smart Utilities Network standards, including Advanced Metering Infrastructure (AMI) and Home Energy Management Systems.