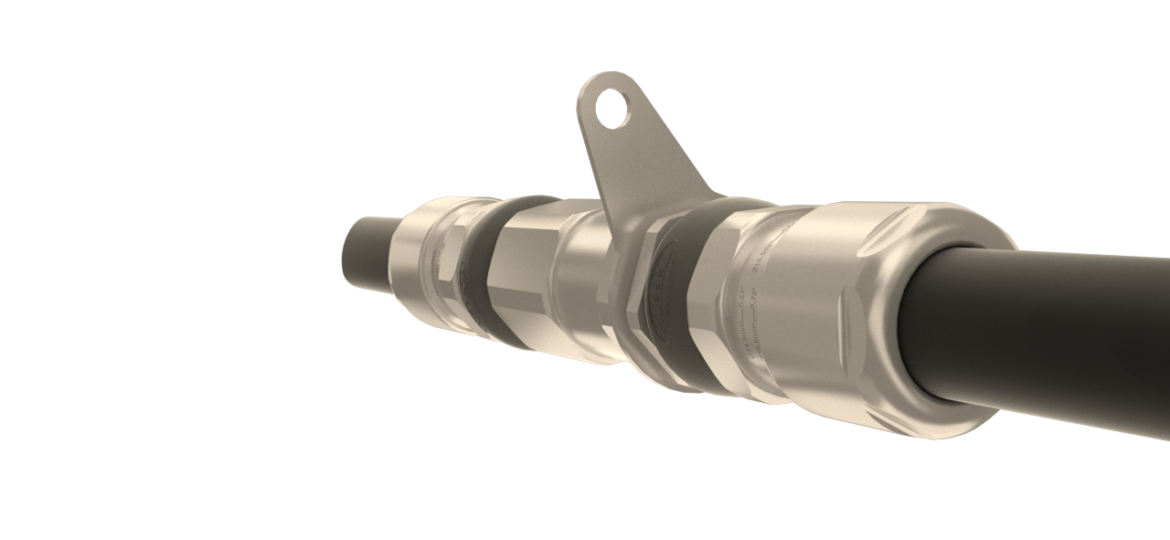 Hawke International has launched its Rapid Connection Gland (RCG) range, offering rapid termination and disconnection solutions in a cost-effective package that significantly reduces ownership expenses.
Hawke International, a division of the Hubbell Harsh & Hazardous Group, has developed the range to enable quick field connections of cables to equipment in instances where historically, hardwiring methods would have been required.
The Exe/Ext certified range, rated to IP66/67, will reduce downtime and operating expenses in facilities while providing the opportunity to easily and safely swap out equipment and incorporate maintenance-light, sealed for life fittings.
Matt Ogden, Product Manager, Hawke International, explains, "The range is the ultimate hybrid of a cable gland and connector and it provides an array of benefits for end-users, including operators in hazardous environments.
"The RCG range is a plug and play product, so connections and disconnections can be made far quicker than is possible with hard wiring. In the case of hard wiring, power has to be shut down for hours while cable glands are disassembled, this is not the case with the RCG, dramatically reducing downtime to just a matter of minutes. This results in significant cost savings. In addition, the new range has a quick installation process which requires very few man-hours.
"The plug and play technology also make swapping out existing lighting, instrumentation and other pieces of equipment easier than ever. And, the range's pre-termination capabilities make it simpler to pre-plan installation deployments with more precise hook-up time predictions."
Hawke International has also developed a certified Exe coupler, an inline quick connection product, which allows installers to extend an existing piece of cable without the need to use a junction box or a more permanent splice kit. This is suitable for all cable types including unarmoured, armoured and braided.
Matt Ogden adds: "The coupler can be quickly installed to enable swift corrections to be made when cable lengths have been incorrectly measured. It utilises plug and play technology to make changes to future installations, upgrades or swap-outs as hassle-free as possible."
Hawke International has also developed a range of accessories, including thread adapters, reducers and fittings, to easily overcome any fitting issues. The products enable the interconnection of dissimilarly sized connections on cable glands and enclosures while remaining compliant with international standards. This ensures that the integrity of equipment and safety in hazardous environments is not compromised.