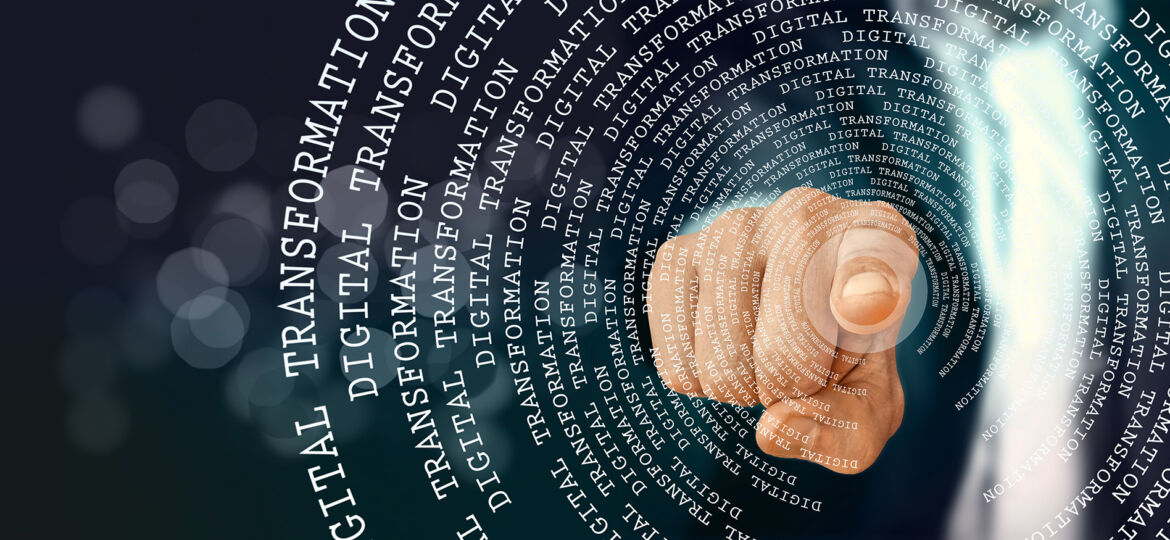 Simon Reynolds, Associate Director, Coeus Consulting
https://www.coeus.consulting/en/en/
If you're a datacentre or networking professional whose organisation managed to side-step the temptation to punch the 'pause' button on digital transformation in 2020, you will no doubt have breathed a sigh of relief – and be looking forward to the chance to accelerate productivity this year and beyond.
Despite the pandemic, such organisations will be better placed to forge a successful path ahead, well into the future, and IT professionals can look forward to a future of positive change.
After all, IT professionals confirmed in our recent annual CIO and IT Leadership Survey 2021 that organisations were already under immense pressure to increase the speed at which they deliver digital transformation before Covid-19 threw the world into disarray. Unfortunately, in many cases, progress since then has remained slow.
The cost of transformation has been reason enough for many Boards, even at large and well-resourced companies, to hold back on commitment – not to mention the investment that IT staff need to execute on management initiatives. The uncertainty of assorted outcomes and the perceived risk of disruption can leave senior officials highly reluctant to support grassroots change.
This has only underlined that any pause or downsizing of a digital strategy in the face of the pandemic was going to be counter-productive – if not futile. Datacentre upgrades and utilisation improvements delayed or even halted are potential risks to both service uptime and resiliency.
Worse, standing still in this respect can ensure that an organisation will fall behind – potentially allowing competitors to gain despite your best efforts at the coalface.
Network challenges cannot be ignored; facing them head-on is the way to fix them, and the same is true of organisations as a whole. IT decision-makers in 2020 might have been forced to navigate a rapidly changing and uncertain environment, but this helped develop their abilities around working with flexible teams.
In addition, when IT professionals are armed with the necessary digital tools to meet the challenges of a hybrid working model (with some working remotely, others in the office) they are actively working to future-proof the environment – boosting operational efficiencies with an eye to the challenges of future IT and business growth.
In our research, we learned that half of organisations were still in the course of their digital journeys or even in the early planning stages when the pandemic began in 2020. Companies that instructed their IT teams to re-prioritise tasks were able to remain focused on operational continuity, but this was increasingly supported and fostered by digitisation.
Taking this approach, more than half (53%) of IT leaders in our survey were able, under pressure, to implement a strategic shift of their entire business operations to digital. Almost three quarters (68%) of respondents told us that accelerating that process helped digitise a larger share of their operations during this time.
As a direct result, digitally immature organisations that had failed to invest in IT-driven transformation were most likely to struggle more to adapt. Organisations nearer to a 'digital first' approach typically fared best.
Taking action to achieve digital transformation
In our study, roughly three-quarters (78%) of IT professionals stated that the solutions implemented were essentially 'quick fixes', however, largely focused on repurposing and stripping down activities as much as possible to keep revenues flowing, reflecting a management desire to retain healthy profits.
For seven of every ten (70%), their organisations did this in part by prioritising end-user solutions (EUS) including remote working. 52% said their employer was focused on operational stability and 50% prioritised cost optimisation. However, a third had prioritised initiatives that targeted customer experience, increasing revenues and developing or changing products – offering a chance for IT to drive business success.
Many IT professionals in the networking, data and cybersecurity spaces were however suddenly forced to start managing distributed virtual teams. Increasingly, employees might be using their own devices and peripherals from home with little corporate oversight. So it's no surprise that over half of IT decision-makers in our survey experienced security issues and concerns related to these challenges. Governance constraints and risk aversion were also high on the list of key challenges for business operations that had morphed into sprawling networked structures, exacerbating compliance risks and cyber threats alike.
A majority (63%) of respondents agreed that re-scoping, dismantling projects, renegotiating and stalling contracts, as well as redeploying resources, will likely cause ongoing business impacts. For IT professionals overseeing network challenges or the datacentre, this will include more of the same rearranging of tasks and projects, with a concomitant effect on individual staff and the teams in which they are embedded. Skills shortages, delivery bandwidth, and integration challenges increased during the year.
Considerations around company culture, processes and policy, interleaved with internal and external supplier performance, reared their heads. Managers and their IT teams were forced to navigate multiple complexities – often with a view to cost control. Cost issues were a major hurdle for perhaps half of the respondents, especially when it came to new ways of working.
About a third of IT decision-makers say their organisation did not receive extra funding to accelerate priority projects.
Addressing digital transformation during the year caused suffering within many organisations because of the corner-cutting that was needed and the intensified rollout of key end-user and operational capabilities – with IT professionals typically the grist in the mill as organisations grappled with multiple moving parts, from remote working to schedule changes and other aspects of daily business affecting the IT department.
The usual timeframes for agreeing priorities, changes, solution implementations, post-deployment analyses and more, were often reduced with little warning. The quick fixes, necessary as they were, presented numerous strategic and tactical challenges.
IT professionals should encourage their organisations to re-examine their progress towards digitisation and transformation through the remainder of 2021, and for some, this task will carry through into 2022. Hastily erected structures and adaptations may in the clear light of day need shoring up, or even replacing (the plan of one leading UK supermarket to deploy store staff to do the cleaning as well, springs to mind).
Many more capabilities will require augmentation and further development towards a more future-proofed solution. Transitions and migrations alike should be fully exposed and assessed as the pandemic wanes, with tactical risks identified and others mitigated or simply accepted. It should go without saying that the skilled professional at the centre of the network must play a major role in orchestrating these dynamics.
Looking ahead to maximise future gains
Operational stability will remain a priority for the immediate future. However, businesses cannot stand still, even amid economic uncertainties that lead to a mass battening-down of hatches. Companies that become increasingly aware of shortcomings in their 'new normal' should turn their attention now to the role of IT and IT professionals in driving future gains from the network core out to the edge.
IT teams might do well to encourage the engagement of trusted professional partners, such as experienced consultancies, to deliver a highly objective viewpoint that will assist the organisation in making any required leaps.
IT-led organisations that have worked through the pandemic to progress digital transformation, even in the face of increased costs and other challenges, will likely have less ground to make up than those whose actions were more conservative.