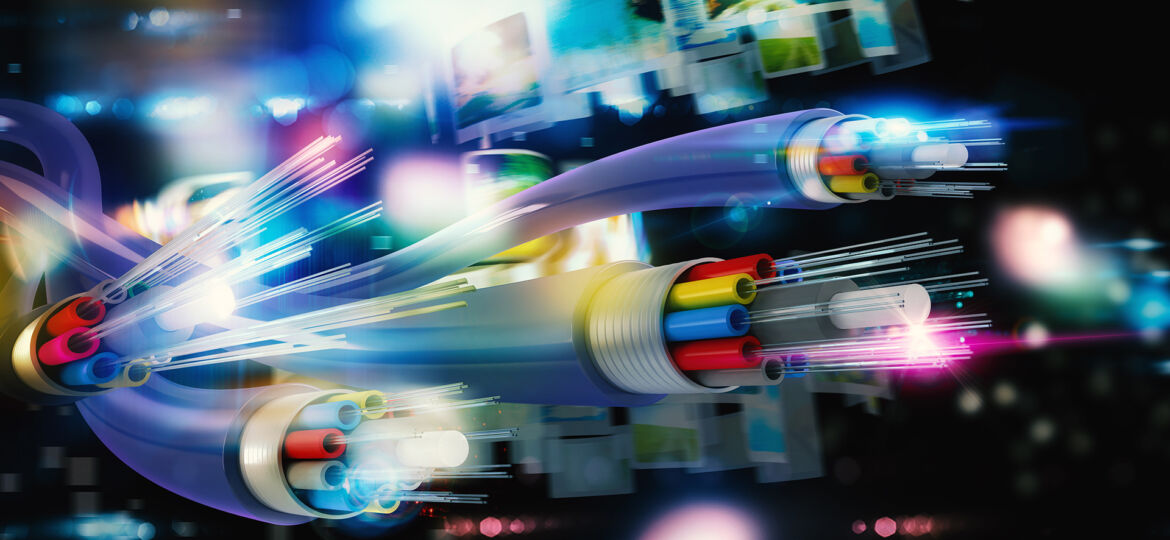 By Jürgen Hatheier, Chief Technology Officer for Europe, Middle East and Africa at Ciena
https://www.ciena.com/
The past year has emphasised just how reliant we are on connectivity. From the way we live and work to our social lives. There's no selectivity when it comes to the crush of bandwidth demands and network providers are all experiencing unprecedented growth that is showing no signs of slowing down. However, there is not only a need to support growing capacity – but this is also coupled with the need to deliver a consistent and quality end-user experience as on-demand content and IoT devices push traffic levels even higher.
Optical networks need to become increasingly intelligent and programmable, to dynamically respond and handle changing demands and unpredictable traffic requirements, especially as we start to gear up for 5G. In addition, network providers are also continuously striving to maximise their return on investment, while improving system performance, network efficiency, and service availability. This means a smarter approach that leverages predictive analytics to change the way optical networks are built, operated and monetised.
Evolving the Network
Historically, optical networks were built to operate in a static mode. While this met our need perfectly a decade ago, when it comes to changes in connectivity patterns and meeting a surge in bandwidth or new capacity requirements, this would typically mean new hardware, along with lengthy planning and developing cycles. In today's digital-first economy this is no longer a valid option. To meet increasing demands, network providers are deploying next-generation technologies such as programmable coherent modems and reconfigurable open line systems, that enable improved system performance and network efficiencies. However, these advanced flexible technologies can bring increased operational complexity due to the extensive real-time monitoring points and knobs that can be adjusted for different applications. To solve these challenges, advanced software applications are required to abstract operational complexity, and give providers unparalleled visibility into their optical network.
Today, optical networks are evolving to become more agile, intelligent, and application-aware – with real-time monitoring and the ability to fine-tune and adjust the network to handle a variety of applications as and when needed. Think faster service turn-up, troubleshooting, and dynamic network adaptability – key requirements needed to support today's data-intensive applications. These advancements change the game when it comes to simplifying network operations and allowing providers to maximise the value of their deployed network assets.
However, it is not only the way networks are designed that is evolving. Providers are leveraging software and advanced analytics to create a smarter optical network – one that drives actionable intelligence and allows providers to extract the most value from existing network resources.
The role of analytics
With advanced software applications that combine software-defined networking (SDN) and real-time analytics, network providers gain new levels of visibility into the 'health' of the network. By providing visibility into an active channel's performance, it is easy to understand if the channel is performing as it should or if the margin is lower or higher than expected. This real-time visibility allows network providers to convert available system margin into optical capacity using deployed network assets. An essential part of day-to-day optical network operations is the ability to fully monitor the fibre plant and quickly address any potential issues. With embedded system instrumentation and intelligence, network providers can be alerted to any faults, with the exact location pinpointed – preventing downtime and reducing expensive, time-consuming troubleshooting.
Traditionally, real-time visibility into the performance of the optical network has been limited, making it impossible to detect silent failures and localise spans that are contributing the most noise to the system. This means that a troublesome network path often appears to be in perfect working order and a provider will not get an error until traffic is switched onto this path, causing network downtime and service interruption. However, software advancements leveraging real-time analytics are resolving this challenge for the first time and providing instant visibility into the state of the network – even on 'dark' sections of the network where no wavelengths are deployed. Fundamentally, advanced software and analytics are allowing providers to re-imagine their optical networks.
The benefits of modernizing optical networks with next-gen technologies are clear-reduce network footprint, energy and support costs; scale to support new end-user apps, services and use cases; and enhance end-customer experience. As providers continue their network evolution journey, advanced software tools and increased automation are required to fully operationalise and realise the benefits associated with a moderniSed network. This is the key to enabling a smarter network – one that uses predictive analytics and increased automation to drive actionable insights based on the current state of the network.
So, what's next?
Network providers across the globe share a common goal: to drive down network costs and increase profitability. As providers strive to create more adaptive networks that deliver the exact level of performance required at any point in time and also gain unprecedented visibility of their network, they can better support end-user demands for high-bandwidth content and services essential to our daily lives. With intelligent software and analytics capabilities, providers can achieve the optimal balance of network performance, efficiency, and availability, creating a programmable infrastructure that can easily tune, control, and dynamically adjust capacity to meet today's digital lifestyle.