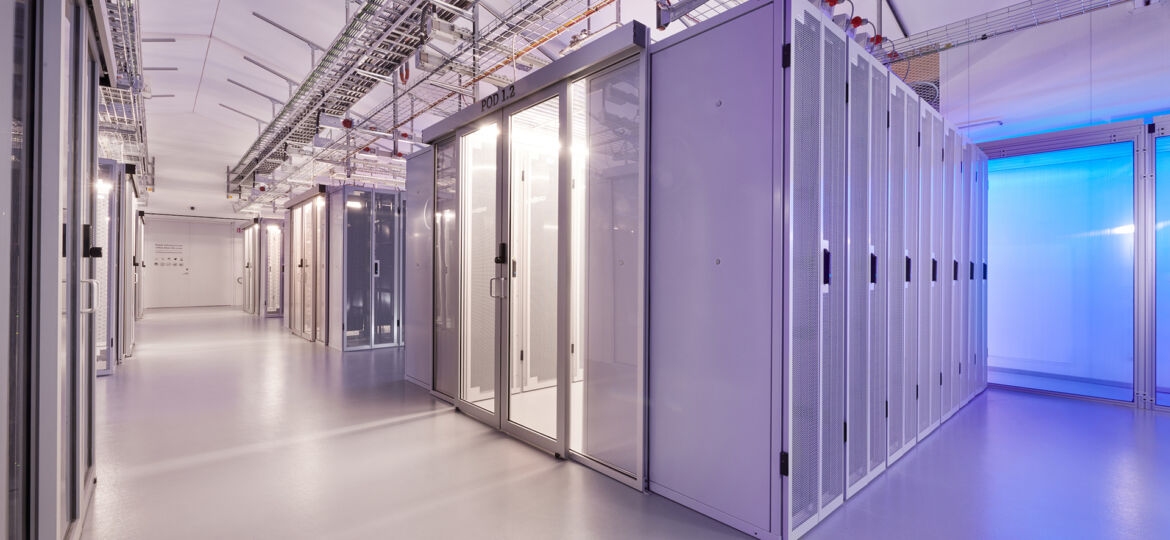 Andy Connor, Channel Director, Subzero Engineering, EMEA
https://www.subzeroeng.com/

Today there's a common misconception that the pursuit of sustainability objectives demands a compromise – especially where data centre performance and reliability are concerned.
However, amid rising rack and power densities, there's never been a better time to find a balance between the two, and right now, innovative engineering from hyperscalers, in addition to the impact of new GPU and processor technologies offered by the supercomputing community, is taking data centre performance to entirely new levels.
Such is their impact within the sector, that one might argue, in fact, that right now legacy data centres present one of the biggest threats to the industry's sustainability ambitions. And while growing interest and commitments from the industry's largest brands is a step in the right direction, beginning with a focus on newly deployed facilities may not actually be the smartest way to achieve 'data centre sustainability' in the rest of the industry.
Hyperscale influence
When it comes to the deployment of energy efficiency programmes, there's a definite divide between modern facilities and the vast majority of legacy data centres.
On the one hand, hyperscalers, and indeed many colocation providers such as Kao Data, are designing and building ultra-efficient digital infrastructure systems, which are ingrained in energy efficiency and sustainability best practices. They have access to resource, scale and are constantly under the watchful eye of the market, meaning they have to stay one step ahead of the curve and become 'early adopters'.
Yet on the other, many legacy enterprise data centres were constructed before the current focus on sustainability and potentially without adherence to industry standards. So one might argue that, due to the time in which they were designed and built, they have now become inefficient and wasteful, at least when compared to the latest facilities.
PUE and performance
According to the Uptime Institute global data centre survey 2020, average PUE's globally sit around 1.59. However, when we break it down by region it's not quite as simple, and many variables – especially where the data centre is located, its design and operations – are causing operators to rethink their deployment strategies to drive energy efficiency.
Today cloud giants, and indeed many others, have realised that energy efficiency and sustainability are important foundations on which to build facilities that fully optimised for the latest digital workloads. Compute-intensive applications, where vast data sets are required to be processed in seconds, minutes and hours rather than days, weeks and months, demand ever-increasing rack and power densities. In fact, according to the 2020 State of the Data Center report, the average rack density increased by nearly an entire kilowatt (kW) from the previous year, jumping to 8.2 kW per rack, up from 7.3 kW compared to 2019.
Even allowing for PUE variables, there seems little doubt that there continues to be a significant quantity of very inefficient, unsustainable data centres in operation. This is a problem at a time when many organisations within the European data centre industry, for example, have committed to the Climate Neutral Data Center Pact, which aims to make data centres climate neutral by 2030.
According to EBM Papst, as of September 2017, the average PUE of a legacy UK data centre was 2.5 (meaning only 40 per cent of the energy used is available for the IT load). Even allowing for some improvement in this figure over the past three years, legacy data centres are way off the 1.59 average. So, with climate change an ever-pressing issue, along with data centre carbon emissions, how can we provide legacy operators with a streamlined, simple and effective strategy for modernisation?
A three-stage plan for performance and efficiency
Today Subzero Engineering has devised a simple and streamlined strategy to help operators overcome the legacy data centre emissions challenge. And by taking this three-step approach, we believe that today's end-users and operators can achieve the perfect balance of performance and efficiency and a lower carbon footprint.
The first is to assess your environment – and utilise computational fluid dynamics (CFD) software to help identify inefficiencies within your system. This might include hotspots, poor airflow and/or inefficient rack configurations.
The second is to optimise your existing infrastructure – and partner with best-in-class, global engineering experts to optimize your existing data centre footprint. Here simple steps may include consolidating mission-critical infrastructure, increasing densities and improving cooling or airflows to the racks and cabinets.
The third is to drive data centre performance – through a comprehensive and bespoke modernisation program, you can retrofit or re-design the space with a new containment architecture. This offers increased rack densities, optimised performance and greater energy efficiency alongside reduced operating expenditure (OPEX) and carbon emissions.
This plan is not some kind of a magic wand that, when utilised, automatically turns an ageing, inefficient data centre into a modern, sustainable facility fit for the digital future. However, what we do know is that by enhancing your facility with a data-driven approach, optimising your existing infrastructure and using a containment system you can achieve an average PUE reduction of 0.4 immediately at the end of the process.
A bespoke approach to modernisation
It's important to note that while this offers a standardised approach to modernization, the sequence is unique for every data centre. In fact, there's no one-size-fits-all solution. Once the initial CFD assessment has been carried out, and the customer is presented with the resulting environmental impact assessment report, a range of strategies are possible.
The optimise phase is not prescriptive and considers the best way to use a customer's existing data centre infrastructure, wherever possible. Rather, it provides a range of possible improvements that can be made, and the solutions, which will help end-users, achieve their objectives. This might mean retaining the current power and cooling infrastructure, for example, but replacing the rack/cabinet 'skyscraper' layout with standardised units. Or, it may be that cabinet sizes remain, but a containment solution can be designed to optimise the power and cooling requirement.
During the perform stage, customers really begin to see the benefits from their sustainability and energy efficiency improvements via reduced PUE. And by lowering data centre PUE we can reduce carbon footprint while increasing data centre performance. Nonetheless, we work closely with the customer from the design phase, through manufacture, installation and commissioning, to ensure performance objectives are met at every stage.
For most customers, the speed and reliability of this end-to-end process, combined with the OPEX cost-savings achieved, are the immediate, major benefits. However, customised solutions, which incorporate cable trays and bus pathways, provide an increase in available kilowatts per rack and operating temperatures. Suddenly, high-performance computing (HPC) is a very real possibility in a legacy data centre.
The good news is that, by improving the performance of your facility with a containment solution, you are also improving its sustainability credentials. And as your PUE comes down, so your energy efficiency increases. That means, more compute power for the same amount of power supply.
By adopting this three-stage approach, you'll almost certainly have the opportunity to reduce data centre water consumption and can address many other data centre sustainability issues, ensuring that your facility has a lean, green and optimised, lifecycle.