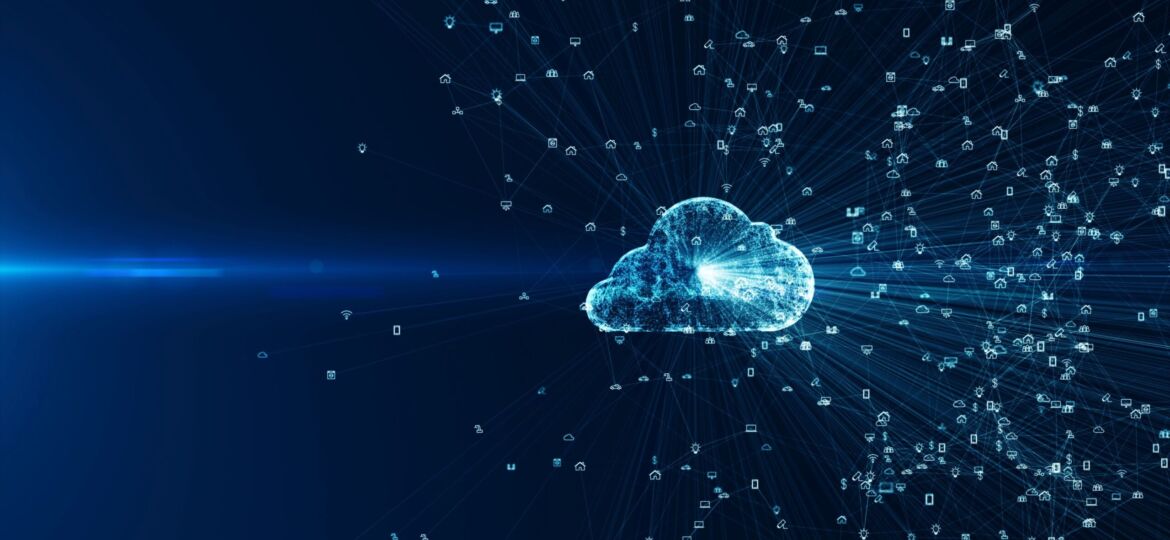 By Eric Troyer, CMO at Megaport
https://www.megaport.com/
The Covid-19 pandemic has accelerated the rate of cloud computing adoption for many enterprises. The Forrester Consulting 2021 Cloud Connectivity Buyer's Guide, commissioned by Megaport, suggests that the pandemic "reinforced the substantial value and necessity of cloud technology. Senior decision-makers have realised that networks are 'the central nervous system of their businesses.'" With cloud technology playing such a vital role, organisations must now turn their focus on optimising their investments in the cloud – and to do so, they must think about cloud connectivity.
As organisations increasingly adopt numerous cloud-based solutions, IT leaders must ensure they can easily connect to the cloud, while simultaneously managing and connecting multiple clouds together in a secure, reliable, and cost-effective way. Connectivity to the cloud is now considered as critical as the cloud itself.
Reaping the rewards of NaaS
For this reason, many organisations are looking to Network as a Service (NaaS) providers for their expertise in cloud connectivity. NaaS providers offer network connectivity services to companies that can't or don't want to build their own infrastructure. NaaS can include services such as Wide Area Networking (WAN) connectivity, data centre connectivity, Bandwidth On Demand (BOND), security services and other applications. Many of these offerings are delivered virtually, thanks to network virtualisation.
According to Forrester's Business Technographics Networks and Telecom Survey from 2020, the majority of businesses in the UK have already recognised the importance of NaaS – 62% of UK telecommunications technology decision-makers confirm their firms have deployed NaaS solutions and a further 16% said they were planning to do so in the next 12 months.
IT leaders across the UK say they are already reaping the benefits of NaaS by simplifying their IT network (42%), creating a more flexible approach to IT (39%), and mitigating risks of technology changes (34%). These numbers are even higher for UK firms that have indicated that one of their top priorities is to shift to a digital business.
Unlocking innovation with cloud technology
Cloud computing has made compute-heavy development and innovation far more efficient and faster than ever. Whether it's software dev and test environments hosted and managed in the cloud, automotive manufacturing and design simulation, or motion-picture visual effects rendering using High-Performance Computing (HPC), businesses in all sectors are unlocking new ways to innovate by using the cloud.
Cloud connectivity plays a crucial role in enabling this innovation. Businesses that use traditional connectivity methods such as VPN tunnelling over the internet to the public cloud will struggle with bandwidth constraints and reliability from best-effort internet connectivity – slowing development and time-to-market. If businesses decide to connect to the cloud with private lines from their ISP or telco, they'll struggle with scaling bandwidth up and down based on their day-to-day needs because provisioning times with ISPs and telcos can range from 30 to 120 days. Also, this option doesn't give them the flexibility to change or add additional service providers in real-time as and when required.
Framestore, the award-winning creative studio behind The Avengers and Harry Potter movies, experienced exactly this problem. They used VPN tunnels to get their creative team's visual effects work into the cloud, only to find that they needed to manage over 100 tunnels 24/7 to keep those cloud connections up and running. With a NaaS solution, they were able to establish private, direct cloud connectivity on-demand and in a point-and-click manner, provisioning reliable bandwidth in minutes, instead of months. They were also able to select and move to a diverse spectrum of cloud providers to follow a best-of-breed technology approach.
Connectivity across the globe
If a global business wanted to deploy a newly built application on-premises via private cloud, it will need to design its WAN to support reliable global connectivity to the cloud services deployed. A NaaS provider with a global footprint can help businesses ensure that their applications run reliably wherever their users are based.
In the case of ICE, the Fortune 500 financial marketplace operator that owns the New York Stock Exchange, they were able to deploy their new cloud-based market data service IGN Cloud Connect using a global, private NaaS purpose-built for capital markets. ICE's offering is available in 24 countries and gives their customers secure and low latency access to ICE's data services in the cloud.
The network matters more than ever
No longer just a commodity, modernised network connectivity has become the fabric of digital business, as Forrester argues in its 2021 Cloud Connectivity Buyer's Guide. Network connectivity will play a critical role in enabling innovation for businesses and unlocking the value that cloud technology brings.