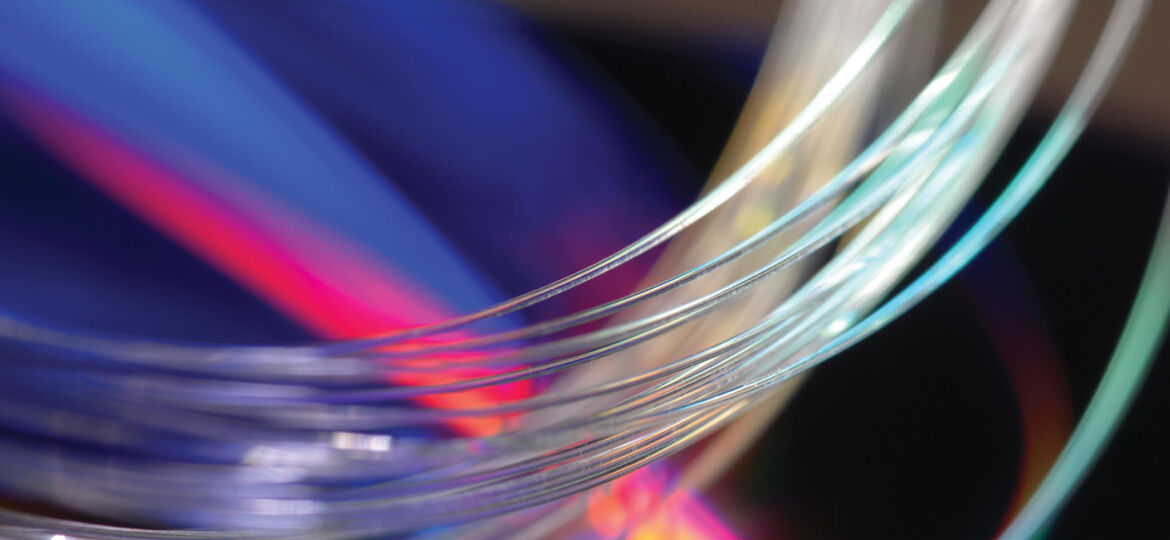 Corning has introduced its latest innovation, Corning SMF-28 Contour optical fibre, to help telecommunications operators address the ever-expanding number of connected devices, build out of 5G networks and advances in cloud computing.
Networks perform at their best when errors are minimised during fibre installation and when existing infrastructure is used efficiently during upgrades. Corning engineered SMF-28 Contour fibre to meet those needs. This ground-breaking product will allow customers to seamlessly upgrade their optical infrastructure, enabling the cost-effective deployment of future-ready networks.
SMF-28 Contour fibre is available in a standard 242-micron configuration and a smaller 190-micron configuration. Smaller-diameter designs are increasingly important because while bandwidth demands have grown, the space available for network infrastructure has not. The 190-micron version of SMF-28 Contour fibre enables smaller cables with higher fibre counts – maximising the use of existing infrastructure.
Dr. Bernhard Deutsch, Vice President & General Manager, Corning Optical Fibre and Cable said, "Corning's revolutionary SMF-28 Contour optical fibre is the latest example of our ability to solve tough industry challenges. Operators today are looking to deploy future-ready networks as efficiently as possible, often in densely cabled environments and we've designed this new product to answer those needs. Fifty years after Corning scientists invented the first low-loss optical fibre, we're proud to help drive a new era of industry growth and network transformation."
Corning highlighted SMF-28 Contour fibre at the virtual Optical Fibre Communication Conference and Exhibition (OFC), held June 7-11, 2021.