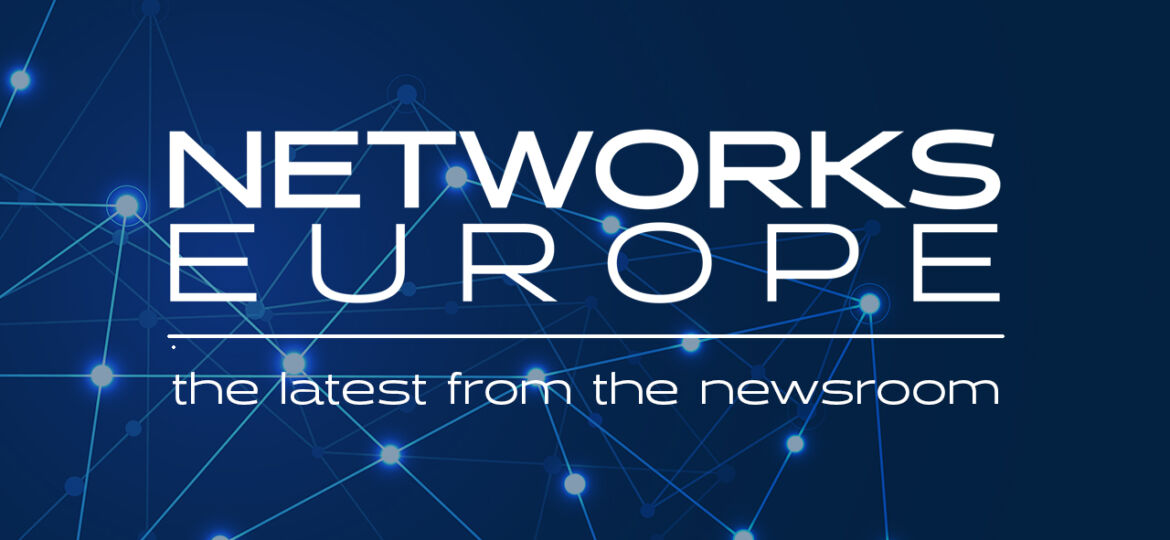 Extreme Networks has announced it has added a new Regional Data Center (RDC) in London, enabling customers to run its native cloud management platform, ExtremeCloud IQ, on Microsoft Azure. This expansion brings Extreme's cloud management platform closer to its UK customers, resulting in faster data transmissions and easy access to cloud applications and services. In line with Extreme's commitment to data protection and sovereignty, the new RDC location also allows customers to fully meet corporate policies and local compliance requirements.
The establishment of this RDC in London means that Extreme's cloud footprint extends to 17 data centres across the world, enabling organisations that are connected to them to efficiently and securely process more than 13 petabytes of data per day – the equivalent of 143,000 4k movies or 15.6 trillion pages of information. The new data centre meets the same ISO security standards as all other ExtremeCloud IQ global presences, which means that customers can securely host data within their region and be fully compliant with local data protection laws and regulations. Additionally, subscribers gain access to 90 days of historical data, helping them increase business agility, advance business outcomes and inform future planning.
ExtremeCloud IQ subscribers can now leverage the Microsoft Azure data centre in London to manage their enterprise networks. This provides them with a local option that is fully compliant with UK data protection requirements for global organisations doing business in the region.
Adoption of the ExtremeCloud IQ network management platform has grown by 55% over the last 12 months and is trusted to manage more than 1.6 million network devices daily, making Extreme the fastest growing provider of cloud-managed networking.
ExtremeCloud IQ is the first networking-focused cloud management architecture to be both cloud hosting agnostic and cloud operating system agnostic. Leveraging public beta of ExtremeCloud IQ CoPilot, a subscription level available on the platform, IT administrators using the RDC can view explainable Artificial Intelligence (AI) insights, enabling them to quickly resolve well-known but highly complex issues. Furthermore, CoPilot is calibrated against an array of negative test cases and is 99% false alarm free, giving IT teams the confidence to spend less time on manual reviews.
Subscribers can manage their ExtremeCloud IQ instance in private or on-premises cloud and can choose from leading cloud hosting providers according to geographical requirements, functional needs, and corporate guidelines.
ExtremeCloud IQ is ISO/IEC 27001 certified by the International Standards Organization (ISO), and Extreme itself is the first cloud-driven networking vendor to be tripled-certified and recognised by the ISO for its commitment to information security management systems best practices and controls. To support compliance requirements, such as General Data Protection Regulation (GDPR), ExtremeCloud IQ subscribers retain the ability to delete any of their data at any time. It is the only ISO 27001 certified cloud network management solution available on Amazon Web Services, Google Cloud Platform and Microsoft Azure, as well as in private and on-premises cloud environments.
John Morrison, SVP of International Markets, Extreme Networks, said, "The UK has long been known as a hub of technological innovation. As the fastest growing cloud-managed networking provider, we therefore feel great pride and responsibility to offer a regional data centre location in London. This new location is helping us to further support cloud adoption for our ExtremeCloud IQ subscribers in the region, delivering industry-leading information security and data protection with in-country data residency to stay compliant and advance their business."
Dan Davies, Chief Technology Officer, Maintel, said, "As one of Extreme's highest accredited Black Diamond and Partnerworks Certified partners, it is positive to see Extreme again demonstrating its commitment to every kind of organisation by further expanding its regional data centre footprint in London. We're confident that this move will help all customers reap the benefits of cloud networking, without worrying about data security. This is just another example of Extreme continually evolving its offering to ensure partner and customer needs are met, both in the UK and internationally."