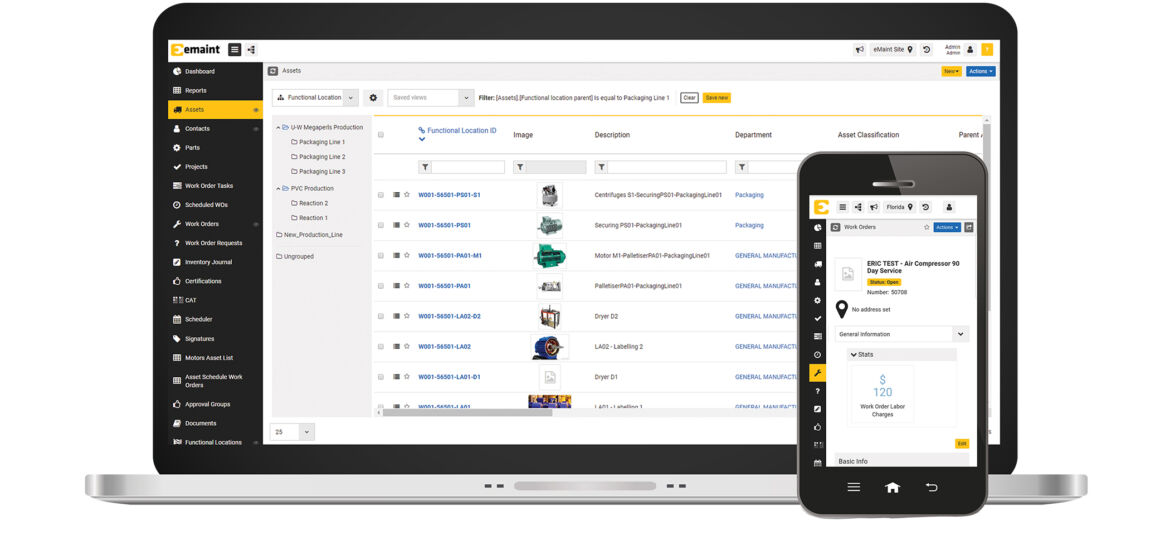 Fluke Reliability has announced a partnership with RS Components (RS) to provide eMaint computerised maintenance management system (CMMS) software to RS' customers. By adding eMaint, RS is providing a world-class CMMS solution that helps its customers better manage work orders, predictive maintenance schedules and parts inventory, to improve reliability.
Fluke Reliability Solutions President, Ankush Malhotra, said, "Fluke Reliability is excited to team up with RS to expand its cutting-edge maintenance engineering services with eMaint's award-winning CMMS software. RS delivers robust maintenance solutions and expert knowledge to its customers and we are pleased to have eMaint part of the RS offering."
Richard Jeffers, Director of Industrial Digital Solutions, RS Components, said, "At RS, we have always strived to bring best-in-class maintenance engineering services and solutions to our customers so they can keep their operations running as efficiently as possible. eMaint not only brings world-class reliability solutions but also world class customer service to help our industrial customers succeed."
eMaint CMMS enables maintenance professionals to manage work orders and requests, preventive maintenance, purchasing and inventory control, planning and scheduling, asset history, cost tracking, condition monitoring and document storage, as well as create robust reports. The software saves companies time and money by improving the organisation, planning and optimisation of maintenance activities.
eMaint was one of the first providers of CMMS to offer a completely web-based software as a service (SaaS) model. Since 1986, the company has leveraged continuous software updates combined with exceptional support to expand its global footprint. The company's diverse global client base consists of small, midsized and enterprise organisations in industries such as manufacturing, facilities, services, fleet, energy, packaging, government and education.