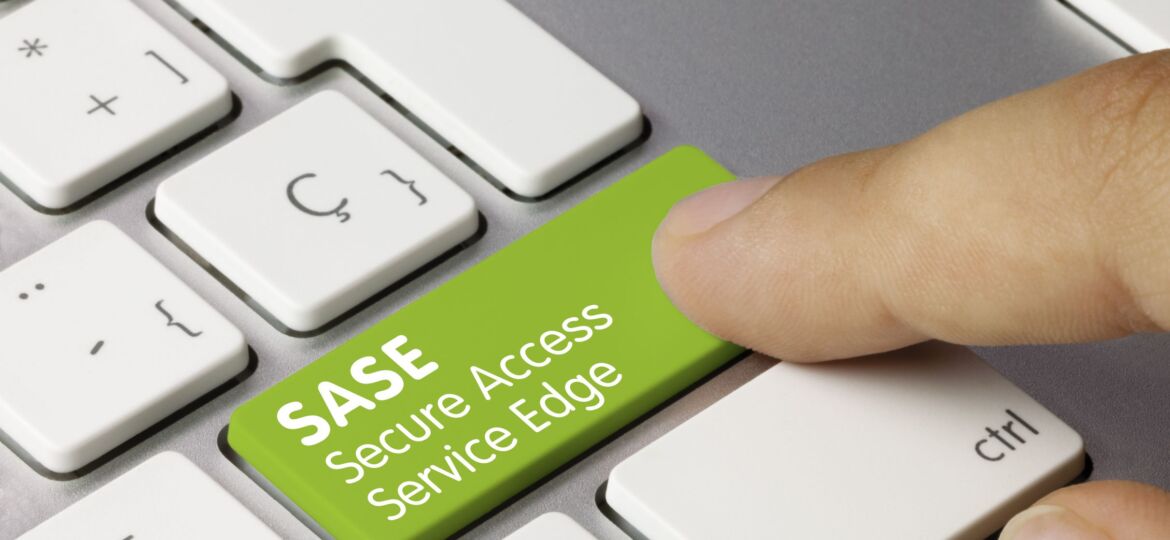 By Michael Wood, CMO at Versa Networks
https://versa-networks.com/
Businesses across the world have been forced into an accelerated digital transformation journey by the effects of the Covid-19 pandemic. Transitions that would normally have taken months, or even years, took only a matter of days, often resulting in the transition to fully remote workforces for the first time. Our latest research report based on a survey of IT and security professionals revealed that 84% of companies have accelerated their move into the cloud and their adoption of digital transformation projects. During this process, the main challenges experienced revolved around security and network performance, in that countless numbers of devices were connected to business networks, triggering an increase in security risks and overloaded the system.
Understandably, it takes time for individuals to acclimatise to new set ups. Unfortunately, the urgency of the pandemic took away this luxury and so many businesses faced complaints about unreliable connectivity and a lack of real-time IT support.
The shift to remote working saw a rise in platforms to facilitate virtual operations. However, it was these video conferencing and collaboration apps that posed the greatest challenges in terms of consistent performance and reliability, according to 36% of respondents. In response, businesses began adopting various technology solutions to strengthen their cybersecurity stance and improve network performance. One of these solutions was Secure Access Service Edge (SASE).
The shift towards SASE
SASE is the integration of networking and security solutions, such as  Zero Trust and firewall-as-a-service (FWaaS), into a single service that can be delivered entirely through the cloud. As a significant proportion of companies anticipate their employees will continue to work remotely, either fully or part-time, once pandemic restrictions are completely lifted, companies will be looking to future-proof this side of their business. Security is a fundamental part of ensuring business continuity beyond the events of the past year, and whilst most companies prioritise security at the top of their lists, 49% would still like to see more focus on it. This is where SASE comes in.
SASE's capabilities of strengthened security and reliable connectivity made it a popular choice for those looking to upgrade their systems. In fact, 87% have already adopted VPNs or SASE, or are thinking of adopting SASE within the next year. VPNs have been a popular choice for companies in previous years, however, there is a notable shift towards SASE as an alternative. Our survey revealed that when compared against each other, 23% of companies adopted VPNs, whereas 34% chose SASE.
The knowledge gap
It is promising to see the increased adoption of SASE, given the benefits on offer to organisations. Currently, one of the main reasons that companies opted for this implementation is for improved security of devices and applications used by the remote workforce. Unfortunately, in a lot of cases where SASE has been deployed, the solution may not be operating at its most effective, simply because the teams using it do not fully understand it. Despite good adoption, currently, only 31% of teams know the accurate definition of SASE: 'the convergence of networking and security services like CASB, FWaaS and Zero Trust into a single, cloud-native service model.' As a result, it's likely that some companies who have already implemented SASE will not be getting the most out of it. In fact, 13% of those not planning on deploying SASE admitted to not truly understanding the benefits.
However, whilst there is a need for greater education around SASE, it's important to acknowledge that IT and security teams are already recognising SASE's advantages over legacy VPN systems, which contain a whole host of security flaws. It's promising that a third of companies have already adopted SASE, and another 30% will adopt in the next six to 12 months. Interestingly, the main two reasons for why companies are choosing not to invest in SASE at the moment is because they have other priorities within the business, or that they have a lack of budget for investing in new technology. Raising awareness about the benefits of SASE will allow companies to make informed decisions about their technology when they're able to do so.
The future of security and networking
Moving forwards, the main concerns amongst businesses are being able to maintain expected levels of service across the business, as well as the need to securely support more remote workers and devices. SASE is perfectly suited to helping support businesses in both these areas. Not only does it assist with the strengthening of the network architecture, but it can also be deployed through the cloud, delivering greater flexibility across the business. Given that most applications used are now based in the cloud, smooth and secure transitions to and from the cloud are imperative.
Cybersecurity is, and will continue to be, a fundamental part of every business as we navigate the digital era. Regardless of what industry you're in, security contributes to your business continuity, as demonstrated by the fact that 32% of companies are worried about being able to protect the company network from security threats. Solutions such as SASE that provide a single point of control will help strengthen their network, as well as embed security into every element of the architecture. It is therefore crucial that companies carry out sufficient research into the solutions available ahead of implementation in order to secure the highest return on investment (ROI).