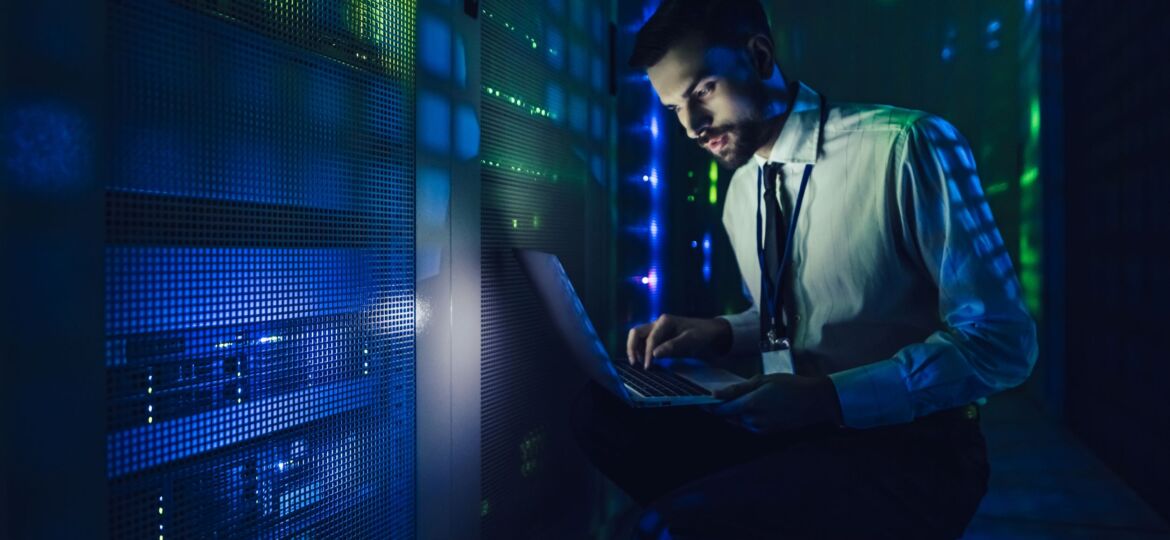 By Darren Watkins, Managing Director for VIRTUS Data Centres
https://virtusdatacentres.com/
As a global community, our reliance on digital services during the COVID-19 pandemic has amplified the need of robust IT strategies, and boardrooms are now discussing how to support their business now and in the future. Data centres may not have been a discussion beyond the IT department in many Enterprise organisations, but most now realise they can't take any risks with their data centre plans and that they can be make or break for their business success. For some, it has fast become a top priority to choose a colocation partner that can support the business for the long term – whatever the future may bring.
The good news is that there's currently plenty of choices available; the challenge is to know what to look out for. Today's selection of data centre providers range from one-size-fits-all hosting services to highly customisable colocation arrangements. Service level agreements (SLAs) allow customers to address their power and network needs, meet their redundancy and reliability expectations, access high-end disaster recovery capabilities, and fulfil nearly any other data centre demand.
There are plenty of eye-catching new builds and new names in the market. The array of options can, however, make for a difficult selection experience. So, how do businesses go about choosing a data centre partner? What should they prioritise? And is experience a key priority?
Supporting remote working for the long-term
While office closures and lengthy lockdowns meant that 2020 was widely known as "the year of remote work", for many organisations, the trend is here to stay. Some companies used to offer the ability to work from home as a perk, it has now become the norm for most businesses as they capitalise on productivity and wellbeing benefits, cost savings, as well as the ability to widen their talent pool significantly. By 2025, an estimated 70% of the workforce will be working remotely at least five days a month.
However, all this extra online traffic puts intense pressure on the infrastructure – security, servers, storage and network – of any organisation. IT departments need to deploy more forward-looking capacity management if they are to proactively meet their current and future needs. This means selecting a data centre partner that can provide enough capacity for their customer's digital requirements and adapt and flex to their constantly changing needs.
Is going green just a gimmick?
The data centre industry is notoriously energy-hungry. Data centre power consumption amounts to around 416 terawatts or 3% of all electricity generated on the planet. What's more, data centres generate 2% of the world's 50 billion metric tonnes of greenhouse gasses every year.
It's no surprise then, that sustainability of the industry is a priority for all – and there's much good work already being done in this arena. Despite rising demand for data, electricity consumption is staying nearly flat, as increased internet traffic and data loads are countered by increased efficiencies including the widespread use of renewable energy and innovation in power-hungry tasks like data centre cooling.
However, in assessing providers' sustainability promises, experience is once again crucial. The most experienced providers are committed to delivering a "cradle to grave" sustainability strategy, where environmental ambitions are built into every step of data centre construction and operational management – rather than relying on discrete initiatives or green "bolt-ons". Experienced providers are aware that there are many "shades" of green to be considered both during the design and construction phase of the data centre and the ongoing operation of the facility. It's important to look beyond the public promises and commitments to assess a provider's track record in meeting sustainability goals.
Robust disaster recovery credentials
Mention the words "disaster recovery" to infrastructure and operations personnel and heads will nod in agreement about the importance of plans to restore operations after a worst-case scenario, such as a fire or an earthquake. And, while too many organisations don't have a disaster recovery plan or don't test the ones they have at all or frequently enough, most rely on their data centre partner to have rigorously tested, fail-safe backup if things go wrong.
Once again, experience can make a critical difference. Although many providers promise comprehensive disaster recovery, those who have extensive experience have evolved monitoring, reacting and operating procedures – over significant time periods – and can highly mitigate customer experience isn't negatively impacted when these types of events occur. Only with experience and longevity can providers build robust processes, tried and tested in live scenarios, to ensure the best possible levels of service.
Prioritising long-term innovation
As with most sectors, the data centre industry is fast evolving and continually innovating. Trends like immersion and adiabatic fresh-air cooling, backup power and generator solutions are all priorities for the most forward-looking providers, whilst sustainability also remains an important objective. Other areas under review include alternative sources of backup power and the wider adoption of fuel cells as a standby energy source.
Innovation must be a priority not just now, but also into the future. Data centre providers must keep using their first-hand experience to innovate if they are to meet the needs of both their new and longest-serving customers. Once again it is only the most experienced providers that are positioned to take the learnings of their design, build and operations to develop best practice and new strategies.
—
Get the data centre strategy right and your business is primed to seize the opportunities of the digital economy, to scale and to grow. But get it wrong, and you're likely to be hamstrung, with growth and flexibility stymied. This is why selecting an expert provider that can not only meet your demands – but that can prove its credentials based on past experience – is now, more than ever, a business-critical decision. And when it comes to the right partner, more than anything, experience matters.