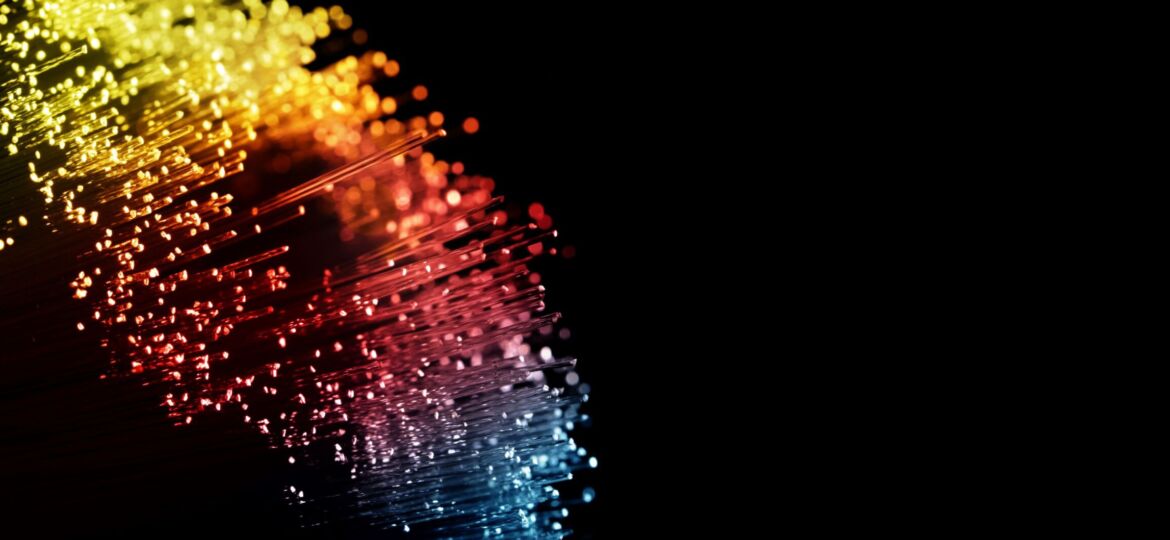 Robert Merki, CTO, R&M
When it comes to protecting our atmosphere, fibre optics is a good choice. The CO2 emissions caused by modern broadband provision can be curbed with Fibre to the Home (FTTH).
Broadband networks require electrical energy. The data doesn't come into your home under its own steam. Access networks account for 70% to 80% of the power consumption in this sector. This is often forgotten in everyday life.
When broadband connections work smoothly, nobody really thinks about them anymore. But from the central office to the subscriber, electrical systems are working around the clock to deliver data to homes and transfer it back to the Internet. Each appliance indirectly contributes to greenhouse gas emissions.
Two to three percent worldwide
Telecommunications services today already consume two to three percent of the energy generated worldwide. Data traffic continues to increase, for example through video streaming or teleworking. Data transmission can account for up to 80% of the power consumption of video streaming.
So, is broadband provision at odds with climate protection?
Not in the case of fibre optic cabling. A report from the German broadband association BREKO from January 2021 states that based on energy consumption per bit rate, copper-based networks (VDSL2 vectoring, super vectoring) consume up to seventeen times more electricity than full-fibre networks. Unbeatable energy efficiency.
BREKO published this alongside europacable and the FTTH Council Europe. The report is based, among other things, on a study conducted by TH Mittelhessen University of Applied Sciences, in May 2020.
More powerful than copper
Fibre optic networks require virtually no electricity to travel from the PoP to the subscriber. At the same time, they are able to transfer more data faster over longer distances to the most remote places. FTTH networks could even accommodate the data traffic from 5G antennas around them if they were configured for this purpose.
Power consumption plays a role for broadband providers not only for climate protection reasons but also for cost reasons. The industry consultants at WIK Consult have calculated that switching off copper saves 60 % of energy costs.
BREKO also added that fibre optic networks are more reliable than copper-based alternatives with fewer service interruptions, fewer failures and lower maintenance costs. This, in turn, saves energy.
It should also be noted that according to the International Energy Agency (IEA), the overall energy intensity of the data networks is halved every two years. What remains is the power consumption of the subscriber devices, whether routers or TVs. Their energy efficiency increases 2.7-fold each year.