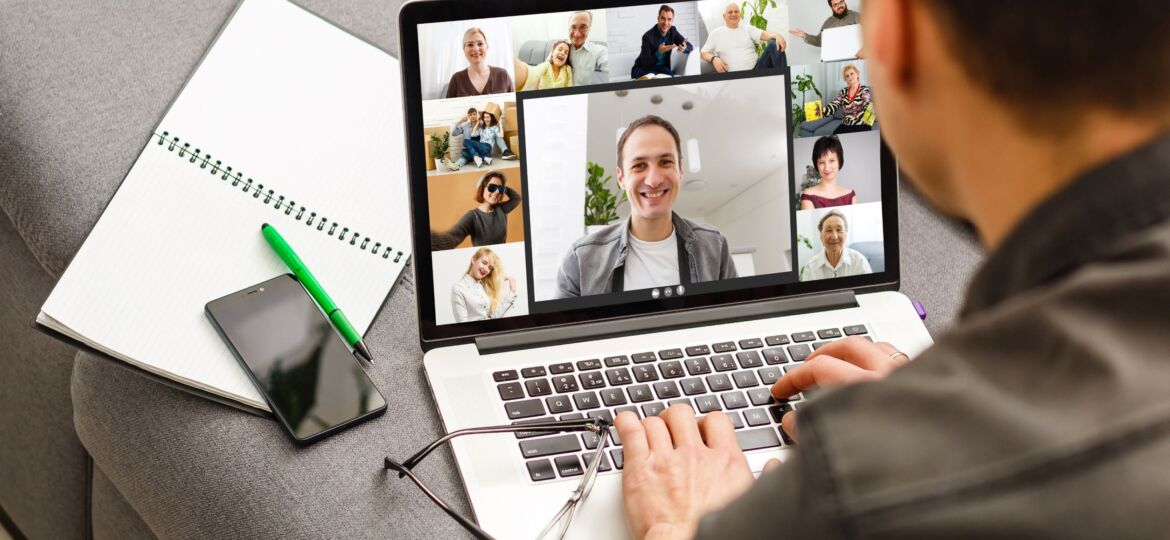 By Daniela Streng, VP & GM EMEA at LogicMonitor ​​
https://www.logicmonitor.com/
The pandemic introduced turmoil to the academic schedules of UK universities and was one of the greatest disruptions to global higher education of the modern era. Across the UK, and the world, campuses were closed, and thousands of students had to adjust to digital learning regimens. With the UK lifting restrictions that were introduced to limit the spread of COVID-19, many universities have decided to continue forms of hybrid, digital learning into the next academic year.
Hybrid learning
One university that is embracing a hybrid learning approach is the University of Manchester, which is looking to adopt a "blended learning approach," in which traditional physical lectures, seminars, labs, and workshops are augmented with online materials. This is in keeping with the university's long-term strategy in anticipating for both a socially distanced and non-socially distanced timetable.
The University of Manchester is far from alone in making such a decision, with most of the UK's selective universities continuing online lectures into next year. After more than a year of learning in a dramatically disrupted curriculum, students will rightly be questioning how well their new forms of hybrid online learning will facilitate the education they are paying to have.
Regaining student trust
Universities have a duty to now repair the student experience greatly disrupted by the pandemic. This being the case, it is upon UK universities to guarantee that the hybrid digital experience is flawless, with as little disruption or downtime resulting from issues in the IT environment as possible.
In many ways, the digitalisation of learning could truly augment the student experience, allowing for digital transformation to optimise and innovate the education sector. However, digital transformation brings complexity to university networks, and this complexity must be managed, or else strained IT teams will be unable to prevent embarrassing outages that could hamper the student experience.
This issue will become especially important to universities when it comes to enrolment. After all, why would careful prospective students choose an institution that cannot secure their online learning experience? Outages make headlines, and this could be a deciding factor for students when selecting a university.
Increasing complexity in university environments
Even beyond the increased demand the pandemic and hybrid learning have brought to higher education IT environments, digital transformation introduces complexity to university digital infrastructures.
Today's education institutions are supported through dynamic, multi-layered digital environments, making use of applications supported through the cloud, as well as on-premises. On-campus mobile connectable devices also continue to proliferate at an exponential rate while educational resources and administration continue to migrate to collaborative online platforms and virtual learning environments.
This online infrastructure has expanded further still under pandemic conditions, which brought even more strain as organisational networks had to support a far heavier increase in online traffic. Not only did this traffic increase, but network-intensive applications – such as voice and video calls supporting online lectures – added greater demand to digital infrastructures.
The key to managing these complex environments effectively – and therefore preventing outages and disruption – is through monitoring across the entire IT infrastructure, so that IT teams can spot issues before they become major problems that result in downtime. However, this is no simple task.
Universities must also manage the exponential growth in data volumes generated by infrastructure and applications that need to be captured, analysed, and used to improve organisational processes. As organisations that, with students and faculty, can be the size of medium towns, this pool of data is vast indeed. It is in this ocean of data – far too large for an IT team to manually monitor – that issues in the IT infrastructure must be detected and fixed before they result in outages or other online issues.
As universities look to deliver a seamless digital experience to their students, their IT teams must make use of transformational AIOps in IT monitoring to maintain organisational performance and secure the hybrid learning experience of students.
Holistic IT monitoring lies in AIOps technology
AIOps is a term coined by Gartner that refers to the use of artificial intelligence (AI) in the process of IT operations (Ops). AIOps technology combines data science and machine learning (ML) to identify, troubleshoot and resolve issues developing in the IT ecosystem. Traditionally, AIOps involves automation and has the capacity to reduce manual work for stretched IT teams.
At the heart of AIOps lies the ingestion of the big data, followed by a historical analysis of stored data or real-time analysis of ingested data, to determine its behaviour. Through ML, AIOps can perform procedures based on analytics drawn from these pools of data. This allows monitoring solutions with AIOps capabilities to initiate and complete tasks that would otherwise have been a labour-intensive drain on the IT team.
Making hybrid learning a success
Hybrid learning and digital transformation in the higher education sector could well enhance the student experience, allowing for greater dynamism in when and where the student body is able to learn. However, this will only be the case if technologies are adopted that can manage and monitor the increasing complexity of university IT environments. Otherwise, as IT teams struggle to cope, students will find that disruption to their academic experience will only continue in the wake of COVID-19.