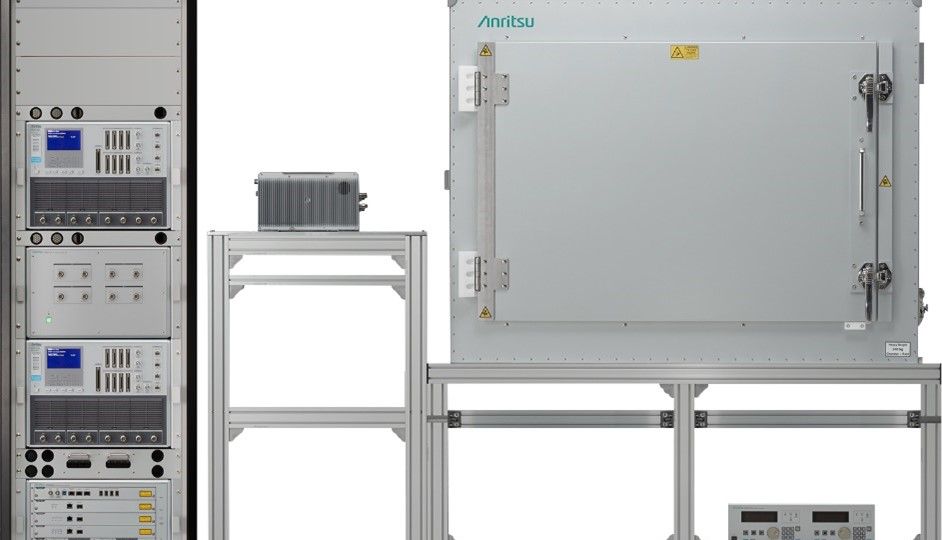 Anritsu and MediaTek have announced that the first OTDOA Protocol Conformance Test (PCT) for 5G New Radio (NR) has been verified with a device containing the MediaTek M70 5G modem and Anritsu 5G NR Mobile Device Test Platform ME7834NR.
5G NR has introduced several new use cases involving positioning for applications in industrial automation, automotive and terrestrial arenas. Consequently, many positioning mechanisms have been added to the NR standards defined by 3GPP Release 16 with more planned for 3GPP Release 17 and later. OTDOA is one of the positioning methods which was originally introduced for 4G LTE and has been extended into 5G NR. OTDOA relies on the UE measuring the time difference of Positioning Reference Signal (PRS) received from multiple cells and uses this to compute its location with support from a location server.
JS Pan, General Manager of Wireless Communication System and Partnership at MediaTek, said, "MediaTek's collaboration with Anritsu continues to go from strength to strength, supporting us in this rapidly evolving industry with verification of these leading features in our 5G modems."
Shinya Ajiro, General Manager of Mobile Solutions Division at Anritsu said, "We are proud to be able to support MediaTek with our test solutions and together we look forward to introducing Advanced 5G features to market quickly."
The conformance tests are defined by 3GPP in TS 37.571-4 and have been submitted by Anritsu to 3GPP RAN WG5 (Radio Access Network Working Group 5). These tests will also be submitted to GCF (Global Certification Forum) CAG (Certification Agreement Group) and PTCRB (PCS Type Certification Review Board) PVG (PTCRB Validation Group) for approval.
Product Outline – 5G NR Mobile Device Test Platform ME7834NR
The 5G NR Mobile Device Test Platform ME7834NR is registered with both the GCF and PTCRB as Test Platform 251.
The ME7834NR is a test platform for 3GPP-based PCT and Carrier Acceptance Testing (CAT) of mobile devices incorporating Multiple Radio Access Technologies. It supports 5G NR in both Standalone (SREAD MORE…
A) and Non-Standalone (NSA) mode in addition to LTE, LTE-Advanced, LTE-A Pro and W-CDMA. When combined with Anritsu's OTA RF chamber MA8171A and RF converters, the ME7834NR covers the sub-6 GHz and mmWave 5G frequency bands.