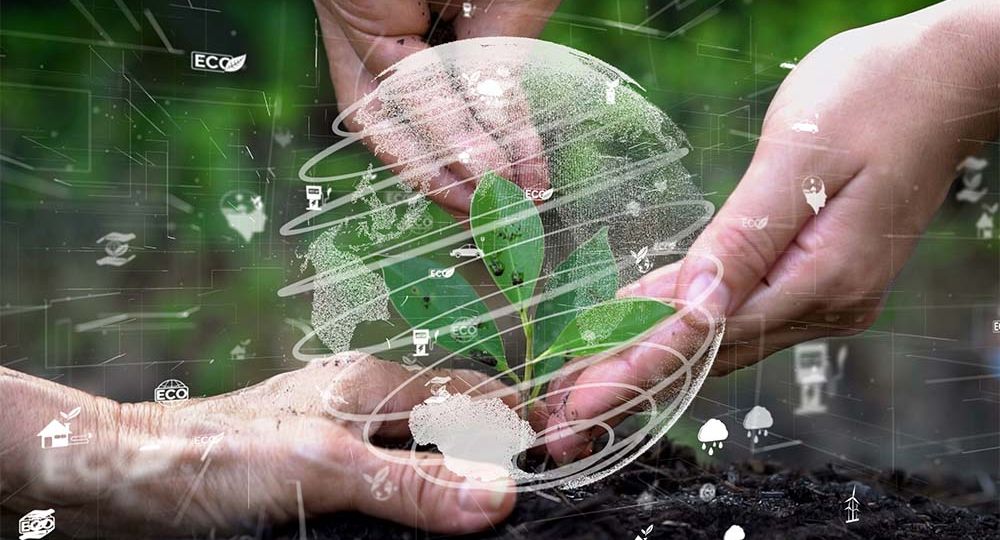 By Brian Johnson, ABB Data Center Segment Head
Data centres are navigating a period of conflicting demand. On one hand, the race to net zero carbon emissions is intensifying and the industry is making strides in lowering energy usage, while on the other hand, we are seeing a rapid digital acceleration, the vast proliferation of smart devices and an upward surge in data demand. The total installed base of Internet of Things (IoT) connected devices worldwide is projected to amount to 30.9 billion units by 2025, a sharp jump from the 13.8 billion units that are expected this year.
The data centre market is no stranger to energy efficiency strategies, and in recent years has led by example in the mission-critical arena by cutting energy consumption and adopting greener expansion plans.
Significant progress has been made and the sector has laid the groundwork to continue a greener growth path. To better envisage just how energy efficient data processing has become, imagine that if the airline industry was able to demonstrate the same level of efficiency, a typical 747 passenger plane would be able to fly from New York to London on just 2.8L of fuel in around eight minutes.
In fact, despite their accelerated growth and reliance on power and cooling around the clock, data centres are only estimated to consume between 1-2% of the world's electricity. A recent study even confirmed that, while data centres' computing output jumped six-fold from 2010 to 2018, data centre energy consumption rose by only 6%.
So, what are three of the top technologies helping data centres meet growing demand while keeping energy consumption as low as possible?
The latest in UPS technology
For the data centre market, in particular, downtime is estimated to cost just under $8,000 per minute and uninterrupted power supply (UPS) systems are increasingly relied upon to deliver reliable, quality power, without fault. As demand increases, operator safety, impressive sustainability credentials and digital capabilities are all criteria for a state-of-the-art UPS.
Manufacturers are investing heavily in the development of UPS systems that can not only deliver a reassuring level of power continuity but can also drive down carbon consumption and support the grid, including the introduction of Medium Voltage UPS systems which can deliver impressive efficiency levels and improve power class protection dynamic performance at high voltages.
Maximising renewable energy by leveraging battery energy storage systems
Generating renewable power onsite and storing it for use in a battery energy storage system (BESS) is a growing energy efficiency technique, especially popular for data centres that are located in areas with constrained grid power, those connected to low-voltage systems or sites that suffer from a poor quality power supply.
Although adopting BESS technology is a large-scale infrastructure modification, data centres can benefit from scalable solutions that grow with modular expansion plans. Those data centres keen to begin generating and storing energy onsite can start on a dual-feed basis, consuming both grid power and renewable stored energy – eventually moving entirely to large-scale battery energy storage systems (BESS) to ensure reliable power connectivity in case of prolonged periods of power loss.
Adopting fuel cell technology
Unlike conventional batteries, fuel cell batteries can create a continuous supply of energy. These electrochemical cells convert the chemical energy of a fuel such as hydrogen and an oxidising agent (usually oxygen) to electricity through a pair of redox reactions.
Fuel cell technology is growing in popularity for mission-critical environments like data centres because of the continuous power supply they can create.
Once again, this is an area of great focus for manufacturers serving the data centre market. For ABB, incorporating emerging technologies such as the use of fuel cells into its data centre product portfolio is a primary goal. Working with fuel cell expert, AFC Energy, ABB is testing and integrating fuel cells as part of a wider portfolio of power solutions for the market.
For data centre operators, being faced with the challenge of managing carbon emissions while meeting growing demand in tandem can be challenging, but it is a task the industry is tackling head-on with the support of future-focused manufacturers. ABB is using a range of safe, smart and sustainable solutions to help its data centre customers reduce CO2 emissions by at least 100 megatons until 2030 – equivalent to the annual emissions of 30 combustion cars.