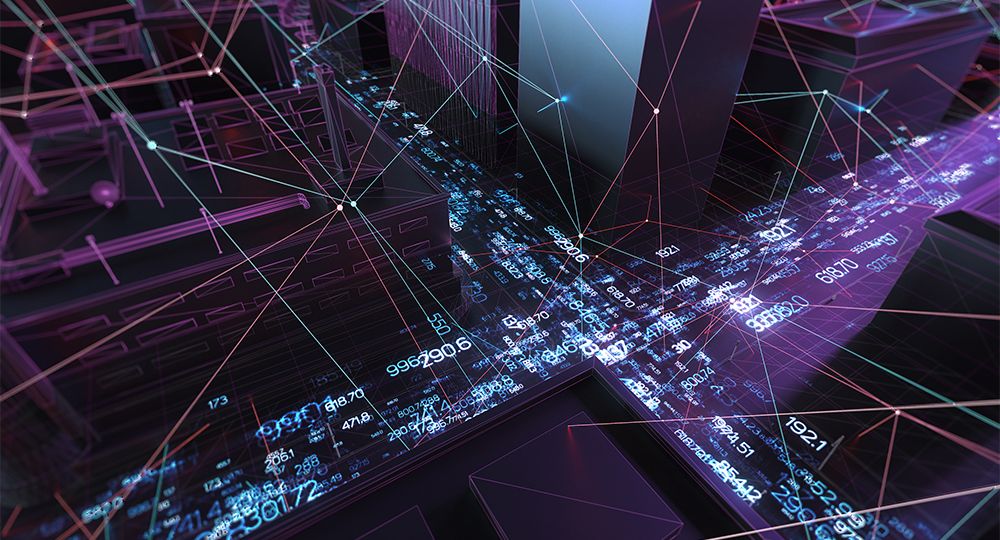 by James Bristow, SVP EMEA, Cradlepoint
The global pandemic accelerated a network transformation that had been emerging for a long time: the transition from wired networks to wireless WANs. Similar requirements have driven the shift from Wired Ethernet LANs to WiFi. With improvements in reliability, security, distance and bandwidth, the flexibility and cost-effectiveness of WLAN trumped that of wired LAN. LTE and the emergence of 5G have had a similar effect on wired WANs – especially when integrated with and built on the capabilities of software-defined WANs (SD-WANs).
SD-WAN technology creates new possibilities for enterprise networks such as consolidating multiple network functions to reduce hardware and operating costs. Support for multiple WAN links is also a significant factor as it improves reliability and enables bandwidth aggregation and traffic separation. Application recognition and policy-based routing also open new ways for network optimisation.
However, as long as the resulting networks are still wired, the full benefits of the technology cannot be realised. Wireless WANs are needed to bring more diversity, flexibility and reach to enterprise networks, in turn, enabling people, locations and devices to be easily connected. Based on the intelligent SD-WAN solutions, dynamic switching between connections, disconnecting or prioritising certain applications, or quickly opening a new business location can be easily realised. 5G also plays a key role here, in terms of low latency times and high bandwidth.
From 4G LTE to 5G
With affordable flat-rate options and greater bandwidth through Gigabit-Class LTE, mobile networks are an attractive alternative to conventional network infrastructure. Designed to deliver low latency, emerging 5G services offer increased performance in many ways. The faster response times enable unrestricted use of business-critical applications and help to make processes more flexible. Improved antenna and transmission technologies increase the
number of devices and connections that each 5G station can process. In this way, wireless support for IoT networks and other high-density applications can be realised. As Gigabit-Class LTE is widely available and most major carriers are focusing on rolling out 5G services, highly available networks can be put into operation almost anywhere and at any time.
Wireless WAN strategies
Wireless WANs solve many problems for enterprise networks, open up new opportunities and lay the foundation for further transformations.
Enhancing network failover
As networks are the foundation for enterprise digital transformation, non-stop availability is critical. This can be achieved by setting up a multi-layer system with different types of connections – wired and wireless – which switch from one to the other without interruption. For lower bandwidth LTE links, SD-WAN policies identify and prioritise critical traffic. Using Gigabit-Class LTE and 5G connections, failover of all data traffic is feasible. Overall, deploying wireless failover capabilities is much faster and easier than installing new cables.
If wired connections fail, the network management function is lost along with remote traffic. Since most fixed line disruptions occur in the last mile, secondary fixed lines often fail as well, making the remote unit unreachable. Wireless connections provide an efficient
Out-of-Band Management option that connects directly to the console port of one or more remote devices.
Augmenting network bandwidth
A major benefit of SD-WAN is the simultaneous aggregation of multiple connections to generate greater bandwidth. Here, adding a wireless connection to the cable network or using multiple wireless connections is a powerful alternative to increase bandwidth. With LTE reaching speeds of up to 50Mbps, Gigabit LTE at up to 350Mbps, and 5G at over 1Gbps, wireless connectivity capabilities are quickly reaching or exceeding the capacity of traditional connections.
Making wireless the primary link
Wireless WANs bring greater operational flexibility to diverse enterprise locations. With them, the opening or relocation of branches and offices is made a lot easier. In addition, the technology also makes sense for business scenarios where wireless networks are the only option – for example, construction sites or pop-up stores. Another application where wireless proves advantageous as the primary network connection is in building a highly redundant network with reduced operating costs. This allows companies to ensure optimal site networking with maximum network availability – all with centralised management in the cloud.
Expanding IoT capabilities
Many people think of IoT in terms of occasional data that has little impact on the existing network. But when it comes to smart buildings, smart cities or fully automated manufacturing, large amounts of data are generated. While these IoT scenarios may be more in the spotlight, bandwidth-intensive things like video surveillance, retail self-service kiosks and all kinds of medical, manufacturing and industrial operations are the leading use cases. For such large-scale IoT initiatives, the low latency and higher bandwidth of wireless connections are critical.
Sometimes IoT devices are equipped with built-in wireless capabilities and can connect directly to a cellular or WiFi network. However, as the number of devices grows, it becomes too costly and time-consuming to manage SIM cards and wireless network subscriptions or access points. Here, organisations rely on their own private LTE or 5G networks, also known as wide-area LAN. This allows the entire IoT traffic to be bundled in a cost-controlled manner and administered more easily.
Boosting business mobility
Mobile support for business processes, especially in vehicles, is seen as a growing market for data connectivity as companies seek to move to paperless offices and improve data collection. Much of this is already being realised with LTE technology and 5G will open up even more new possibilities. Examples of this are data and video uploads in real-time, automated work and route adjustments and whole-vehicle connectivity.
Transformation of the Network Edge
Enterprise networks can no longer be defined by fixed locations. Instead, they are made up of people, vehicles, pop-up locations, kiosks, cloud services and an ever-expanding universe of IoT devices. The expansion of the network edge enables a variety of new locations,
services and digital transformation initiatives. The overall impact is greater organisational agility built on the wide reach and growing capabilities of Wireless WANs. These invisible but powerful networks, based on 4G LTE and 5G technologies, provide fast, secure and flexible connectivity wherever and whenever it is needed.