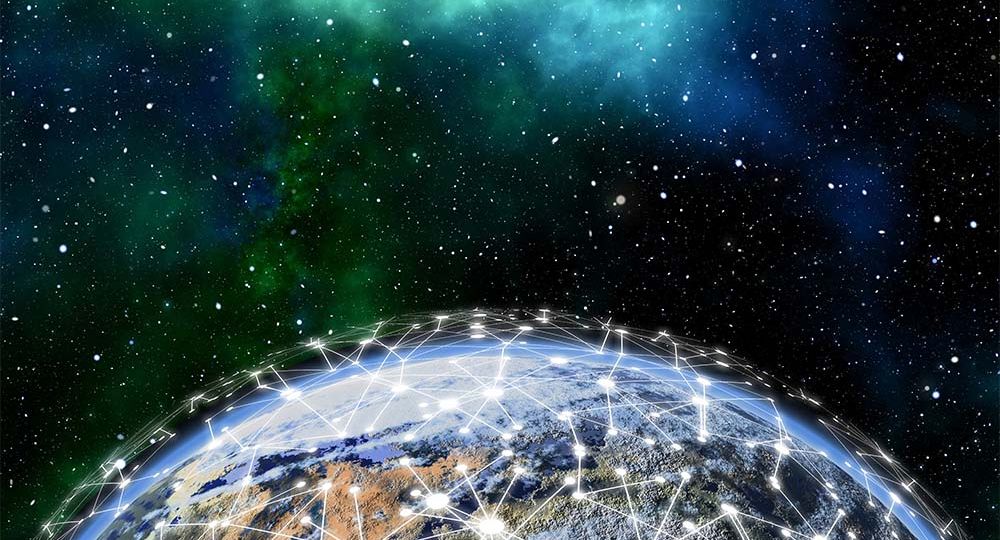 By Ross Duke, Technical Director, MLL Telecom
https://www.mlltelecom.com/
Today's changing network landscape means enterprise organisations in the public and private sectors increasingly require managed network providers. These must be capable of offering not only network design, consultancy and monitoring, but also the technical knowledge and skills necessary for managing emerging and future technologies. The implementation of SD-WAN is a prime example.
On paper, the SD-WAN virtual architecture means enterprises now have more scope for optimising MPLS while also leveraging less expensive broadband and wireless/LTE connections for securely and cost-effectively connecting users to applications. This can help drive 'internet first' agendas.
However, while there are undoubtedly several key benefits to an organisation taking the SD-WAN route, these can't all be realised without first having an in-depth knowledge of the technology itself as well as WANs in general. SD-WAN is not a plug and play solution – despite the claims of technology vendors over the years.
Certainly, running SD-WAN as an overlay on top of MPLS is a compelling approach but getting the configuration right – and right for your traffic and use-cases – becomes more critical than ever. This is why, in the managed-network space, we are seeing more organisations looking to the providers to run and operate SD-WAN networks, but delegating access to provide customer-permitted changes.
This can offer the best of both worlds whereby the IT department can make their own changes quickly and easily, usually through a GUI, while always knowing they have the safety net of the MSP to fall back on. Furthermore, in these times of embracing new ways of working, having the flexibility of designing complex networks that allow the right people to access the right data – securely and efficiently – makes SD-WAN unbeatable.
There are several more benefits to be achieved through an effective SD-WAN deployment, including reduced downtime with instantaneous failover between redundant WAN circuits, and enhanced overall network performance by routing specific applications based on their characteristics over the most suitable and best performing WAN link. Moreover, SD-WAN paves the way to migrate easily with minimal disruption between different WAN access technologies ie FTTC to FTTP. Being able to natively aggregate bandwidth across multiple WAN links to improve performance but without the need for constant manual tuning is another key advantage, as is defining site types and pushing configurations/policies to sites from central controllers which significantly improves deployment rollout timescales.
SD-WAN's powerful reporting also allows IT deeper insights into what their networks are doing, not just samples of data showing the volume of traffic being consumed. They can see which users, applications or websites are consuming bandwidth, building a detailed picture over time in ways that just weren't available before outside of using expensive network performance orchestration tools.
However, it cannot be stressed enough that the successful delivery of SD-WAN solutions is completely dependent on having an in-depth understanding of WAN and SD-WAN technology – either in-house or by utilising a technology partner experienced in delivering these solutions.
This is due to various factors influencing the implementation. For example, many building blocks exist to create any SD-WAN solution including underlays, overlays, orchestration tools and application-based routing policies. These components have inter-dependencies on each other in respect of the order in which they are implemented and must be considered and accounted for at the design phase.
There are also several considerations on how the SD-WAN solution will integrate with the LAN, for example, if multiple overlays are provided in the SD-WAN fabric, how will these hand off to the LAN? Alternatively, and perhaps in addition, if Secure Access Services Edge (SASE) is to be used and integrated with the SD-WAN solution, how does an organisation assess local versus centralised breakout to the internet and what are the pros/cons of each approach? Moreover, how is the security policy of the organisation considered as part of this design process?
In summary, the case for rolling out SD-WAN as part of any network infrastructure is now at the stage where enterprise organisations should be asking "why not?" over "why?" but at the same time, successful delivery is highly dependent on fully understanding both WAN and SD-WAN technology.