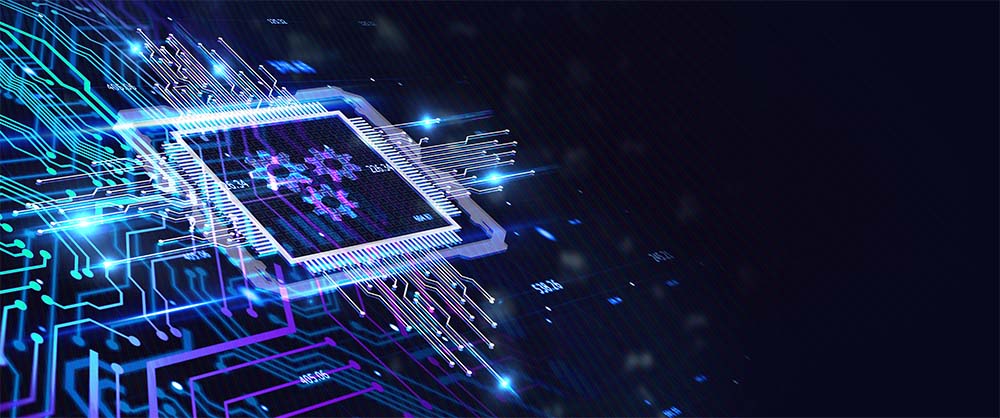 By Alan Stewart-Brown, VP EMEA, Opengear
https://opengear.com/
Those businesses that have done well through the lockdowns: from content delivery businesses to logistics firms; and from video streaming organisations to gaming companies, have been successful because of the growth in demand for their services. However, their ongoing success has also depended on how adept they have been at overcoming the technology challenges Covid-19 raised and taking advantage of the opportunities new technology has delivered.
The pandemic has seen a rapid acceleration in the digital transformation plans of the most forward-looking businesses. A 2021 survey by Equinix found that 47% of IT decision-makers globally reported they had accelerated digital transformation plans because of the pandemic, while 58% said they want to invest in technology to make them more agile in the post-COVID era.
Drivers of a new approach
The pandemic has exacerbated the worldwide skills shortage of trained, qualified and experienced IT people. Internal IT teams have often been hit hard by a shortage of staff, also in terms of staff being off work – either ill or self-isolating, for example, or not being able to travel. During the pandemic, engineers have been unable to visit sites, whether branch offices, warehousing depots or co-location facilities. All of this has been instrumental in driving the march to digitalisation and remote automation.
Added to this there are global shortages of silicon which have increased the lead time for a lot of equipment. Part of this is being driven by car manufacturers who are using increasingly more central processing units (CPUs) and silicon components than before. The end result is once again a prompt to move away from a physically maintained network infrastructure and move instead to automation, virtualisation and secure remote support.
These challenges have acted as motivation but there are also opportunities to take advantage of here. Organisations have recognised that in today's networking world they need to be agile and have the right systems and infrastructure to scale up quickly.
For many, this was made possible by the use of cloud-based services. As a result, they didn't have to physically build their own data centre in order to scale, as they were able to leverage some of the hyperscale providers such as Amazon AWS and Microsoft Azure amongst others. Added to this, having a virtualisation capability in place has allowed businesses to 'spin out' more machines or compute power without having to buy and deploy more physical hardware.
More companies today are realising that remote access and automation are no longer 'nice to haves', they are essential to future growth. Remote access to critical infrastructure allows network engineers to do their jobs remotely and in real-time. The approach enables businesses to save money and respond faster, critically important in an environment where engineers can't travel to the site.
The move towards automation and virtualisation brings a host of other benefits. It allows remote provisioning of new equipment/services. Networking automation also makes processes repeatable and reliable thereby helping to remove human error. Coupled with this, "infrastructure as code" brings methods used in software engineering to help scale up automation of network/IT services. Large data centre deployments adopted this first, but we're now seeing adoption in networking and in edge computing.
One further benefit of automation is that following an IT failure incident, organisations can re-build quickly to get services up and running again. This reduces the time needed to fault find within a stack of virtualised appliances. Network automation also allows a faster reaction to the growth in demand. Scaling of traditional infrastructure is challenging as it requires multiple site visits and manual configuration/testing. Automating the configuration, provisioning and testing has many benefits including enhanced speed, cost, accuracy and repeatability.
Virtualisation benefits
Virtual platforms (eg virtual firewall, virtualised SD-WAN) typically have full software stacks. It would take time to build or re-build these manually so they lend themselves to being automated, as maintenance of a full-stack can be a real challenge.
Virtualisation can also bring benefits in an edge computing environment. Even as they move to the edge, many are looking to virtualise those sites. Some businesses have gone from having a physical firewall appliance to using a virtualised firewall. Some have moved from a physical software-defined networking (SDN) box to virtualised SDN appliance, running on a container in a white box server.
Edge virtualisation entails doing all the things you might do in a large-scale virtualisation environment, just on a smaller scale and in more remote locations. However, because they are remote, there are typically no skilled IT people at these sites, so if there is an issue, the ability to access the network remotely and automate configuration, monitoring and remedial actions become critical.
Also, while virtualisation is typically faster, it can also be more complex, so it is important in the current environment that instead of having to send a highly trained Cisco engineer to sign in, businesses can now create automation scripts that can be tested before deployment to ensure that they work and are robust and repeatable, therefore helping eliminate human error.
It is about doing work at pace in a repeatable, scalable and robust way. Businesses can provision a new site without having to send an engineer for example. They can add in Smart Out-of-Band Management and implement it all in one platform, enabling them to do more automation work but also do it remotely, potentially even without primary or network connectivity.
Looking ahead
Growing numbers of businesses across multiple industry sectors are getting the message that having secure remote access and network automation that is independent of the production network, is not just a benefit to their business, it is rapidly becoming an essential element of it. Organisations will increasingly need these capabilities in place to compete effectively and succeed in the years to come.