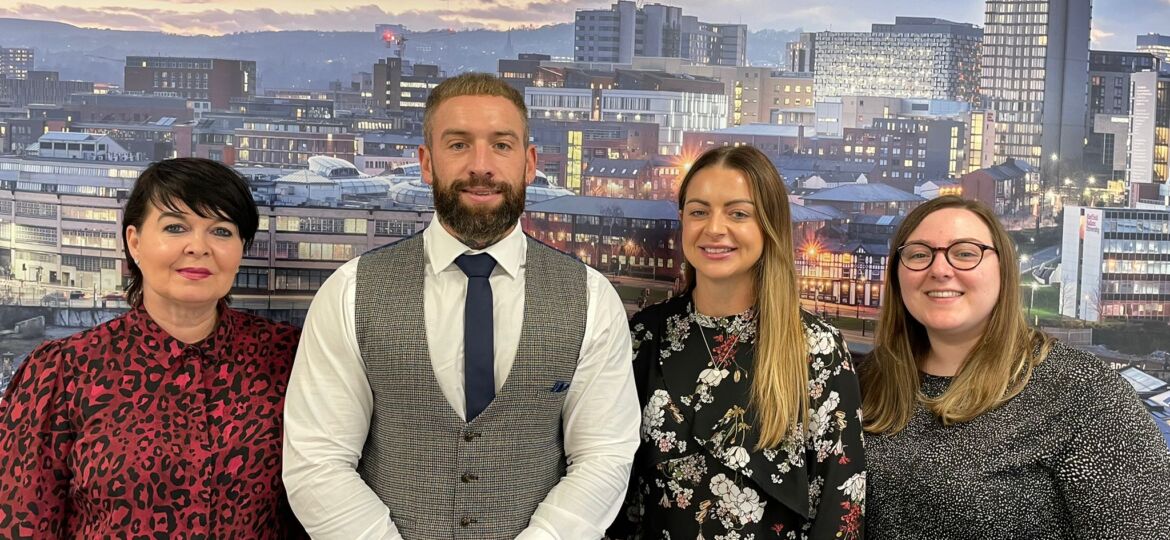 Secure Power Ltd has promoted three key individuals within its team. Recognising the commitment, dedication and talent of its team, this is the company's latest wave of internal promotions.
Secure Power has placed great emphasis in recent months on bolstering its service and engineering force, which comes after significant project and UPS maintenance contract wins. To support this exponential growth, Nick Morley has been named the company's new service director.
Nick has been with the business for nearly 10 years and has an enviable depth of knowledge of power protection strategies and UPS technology. Known for his solutions-based approach, Nick is a hands-on problem solver. His 'can-do' attitude is infectious amongst his peers and he will remain an essential part of the company's mentoring programme. Nick will also build on the success of the service department and continue its growth by developing and expanding the team both internally and externally.
In addition to assuming a greater leadership and management role, Nick will be a key commercial decision-maker and has attainable ambitions to double Secure Power's maintenance business in the next three years.
The company's service and maintenance division has been further strengthened by Alicia Hewitt's promotion to service manager. This move will give Alicia the opportunity to focus on improving the overall efficiency of the department, whilst also giving her greater scope to implement new business strategies. Alicia's organisational skills and meticulous attention to detail will prove essential in managing the service team and the daily operations for the department.
Nick commented: "Secure Power is experiencing rapid growth and has secured an unprecedented number of new maintenance and service contracts this year. This has led to a number of new appointments and the internal promotions of Alicia and myself. We have brought on several new UPS trained engineers and most recently have expanded the service maintenance team to welcome Ashlee Doughty and Sheila Fisher into the first of a number of new business development and contract retention roles.
"Ashlee joined with nearly 10 years of experience in the power protection field. Her strong client network and exceptional reputation within the industry will be invaluable to our growth. Ashlee has a great understanding of the wide-ranging needs of our client base and is primarily responsible for the retainment of essential service contracts.
"Sheila brings a new dynamic to the business with a refreshing approach to seeking new business opportunities. Her vast experience in the electrical and electronic manufacturing industry will no doubt be an asset and she has already developed some key new relationships.
"Having given more focus to each of our skillsets with these key organisational changes, I am confident that we will be able to achieve our aggressive targets. Working alongside the other business directors I will personally be able to adopt a more strategic position to drive our plans for growth, whilst continuing to inspire the wider team to deliver our business objectives."
Secure Power has been providing critical power solutions for over a decade and has an industry-wide reputation for delivering first-class backup power services. With preventative maintenance at the core of its business, Secure Power has its own team of engineers, available nationwide, 24/7. Covering an extensive product portfolio, the company's technical UPS engineers are all qualified and trained across multiple UPS brands including Riello, Schneider, APC, Eaton, Socomec and Vertiv. Offering immediate response and ongoing UPS maintenance and services including UPS installation, commissioning and UPS battery works, Secure Power also offers a range of UPS battery testing, removal, relocation and UPS hire services.