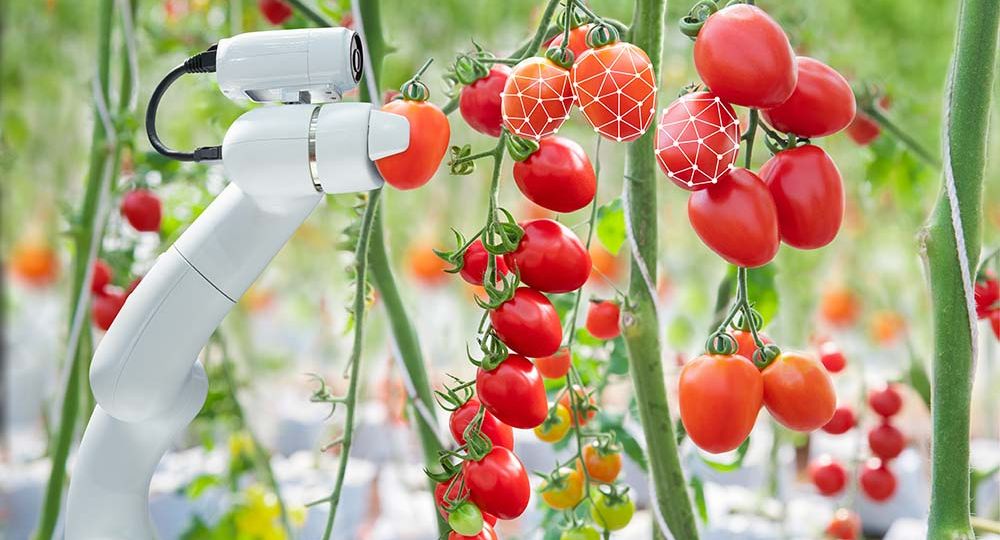 By Martin Frederiksen, Managing Director at Recab UK https://www.recabuk.com/
For millennia, humans have endeavoured to artificially control growing environments to boost crop and plant growth. Today, the most common form of controlled environment agriculture (CEA) is the greenhouse. However, efficiency and waste remain two of the largest challenges for greenhouses, leading to the development of robots to improve operations. However, this is not without its own challenges — challenges that require the latest computing technologies, explains Martin Frederiksen, Managing Director of rugged, embedded computing specialist, Recab UK.
As with many things, CEA and greenhouses find their roots in ancient Rome. First century Roman Emperor Tiberius was documented to have demanded a fresh cucumber to eat every day, as prescribed by his royal physicians. To provide this all year round, the gardeners grew the crops in wheeled carts that could be left in the sun during the day and brought indoors at night, with translucent sheet-covered frames to permit light without exposing the fruit to the elements.
Today's greenhouses are decidedly more advanced, with complex heating, ventilation and cooling (HVAC) systems in place to ensure that temperatures and humidity are regulated and kept within controlled parameters. Embedded lighting controllers are often used to control LED lighting throughout evenings and nights to increase the yield of certain crops. These systems, alongside tightly controlled irrigation, fertiliser application and carbon dioxide enrichment, work together to maintain the optimum growth environment for plants and vegetation.
It's therefore no surprise that greenhouse robots are growing in popularity. In such a carefully controlled environment, especially with carbon dioxide enriched airflow, the presence of human workers can disturb the balance. Greenhouse robots can manage crops with minimal environmental change.
Similarly, plants need various amounts of space to grow properly which requires careful spacing of seeds. The space requirements change as the plant grows which leads to either frequent manual adjustment or wasted space from the beginning. Greenhouse robots take this repetitive task and allow for much more adaptive spacing which leads to greater yields and reduced loss.
However, greenhouse robots have been slow in development due to several operational challenges. Whereas an industrial robot in a manufacturing plant can handle items with more force, fruit and vegetables must be handled delicately to avoid damage. This requires sophisticated grippers equipped with sensors to ensure precise yet gentle handling of produce.
An equally great challenge for greenhouse robots comes from the computing technology needed. Not only do the robots require an embedded processor that can run increasingly complex AI algorithms, but they must also be compatible with and able to quickly process video input from the machine vision system. Most importantly of all, these embedded computing systems must be able to withstand high temperatures and humidity.
In these regards, the embedded computing requirements of greenhouse robots are not too dissimilar from those of surveillance and reconnaissance units in security and defence. Therefore, the same latest rugged embedded technologies can offer significant benefits to greenhouse robot OEMs.
For example, one option is to base a system on a Computer-on-Module (COM) that features an 11th generation Intel Core processor and check that its features are suited to graphics-intensive processing. If a module is working in a greenhouse environment, it's also crucial to ensure that it can operate in extended temperatures up to +85ºC and in environments with up to 90% relative humidity.
Another option that ensures high video processing capabilities is to use a general-purpose GPU (GPGPU). The challenge is in developing a GPGPU solution that meets the temperature and humidity requirements of a greenhouse, but this is a challenge that can be met by choosing a rugged system from a company with experience in developing systems for harsh environments.
It may have taken some time for embedded technologies to arrive at this point, but they allow greenhouse robots to at last overcome the environmental conditions and ensure that healthy produce grows all year round.