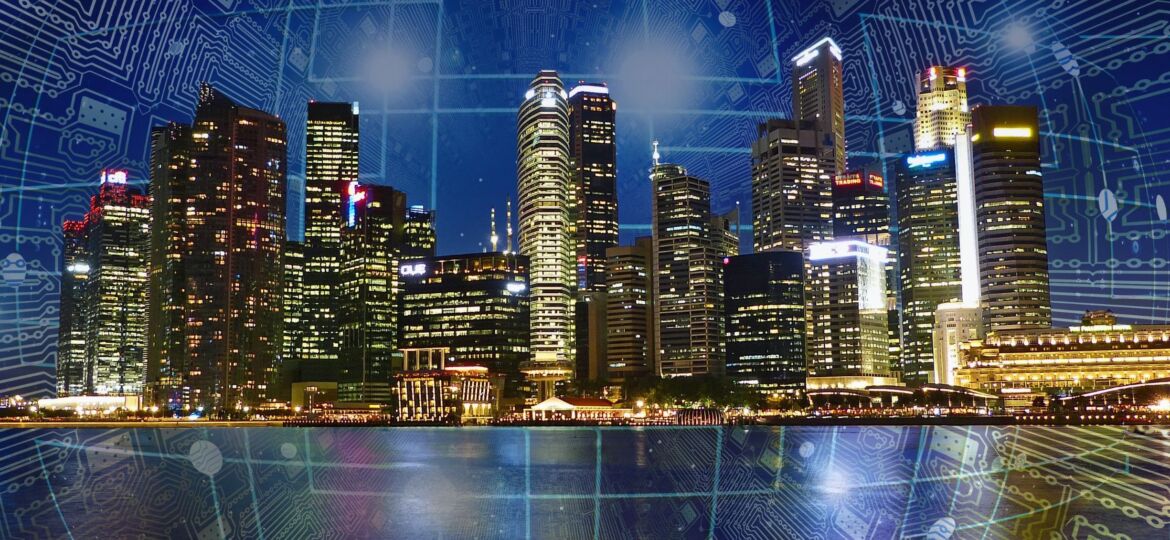 Xavier Dupont, Senior Director Product Line, at Lantronix
https://www.lantronix.com/
Providing Data to Inform Solutions
According to the United Nations, the world's urban population is expected to double by 2050, reaching nearly 6.7 million people. Cities will face unprecedented challenges to manage issues with sanitation, traffic congestion, urban crime and environmental pollution.
IoT has the potential to address many of the challenges of urban growth with smart city solutions. For all its potential, building and maintaining smart cities is not without its own challenges. Xavier Dupont is the Senior Director Product Line, at Lantronix, and highlights what these challenges are and how to overcome them.
IoT in Smart Cities
Large populations consume a lot of resources. Growing populations will need access to water, environmentally friendly and efficient transportation, practical sanitation and clean air, all of which are a struggle with population density.
With the use of IoT technology and smart city practices, cities can meet the increasing demands of residents without disrupting processes. Connected devices can create smart, data-driven solutions that can solve problems and improve quality of life for residents, such as smart lighting, smart traffic and smart sanitation.
Components of a Smart City
Infrastructure
Smart infrastructure is the foundation of a smart city. Optimised for performance, a smart infrastructure reduces waste and saves on energy consumption. The result is an energy-efficient city that's environmentally friendly.
An example of this in practice is a motion-activated streetlight, which reduces energy consumption when the streets are empty. Smart lighting can also improve traffic, increase public safety and reduce energy costs.
Air Management
Air pollution is a growing concern for cities, especially as they become more crowded. In fact, air pollution accounts for roughly $900 billion annually, according to the Proceedings of the National Academy of Sciences. A smart city has the ability to analyse air pollution data and make emission forecasts.
For example, a city can use air quality sensing and geofencing to switch the fleet of hybrid vehicles to electric-only mode temporarily when the air quality is poor. These insights can also be used to redirect pedestrians and drivers to alternate routes.
Traffic Management
Perhaps one of the most valuable components of a smart city is optimised traffic management. A smart city can put technological parameters in place for a traffic control solution.
For example, integrated sensors can be programmed to provide updates on real-time traffic flow. Once analysed, the program can adjust the traffic lights to mitigate heavy traffic conditions.
Parking
Parking can be challenging, especially in large cities. Smart cities can use sensors in parking lots to record when drivers come and go, and to alert drivers of free parking areas. All of this can be done via smartphone, allowing drivers to choose the most practical parking options.
Waste Management
Inefficient waste management is rising in costs and challenges. According to the World Bank, the amount of waste is expected to rise from 1.4 billion tons today to 2.4 billion tons by 2025. The costs associated are expected to hit $375 billion. This isn't even considering the environmental toll.
Smart cities can improve the efficiency of waste collection and reduce operational costs, especially as urban populations grow. This can be achieved with sensors on waste containers that relay messages when the waste reaches a certain level, so it can be emptied as needed.
Video Surveillance
Smart video surveillance has already been in use, especially on busy roads and highways. Law enforcement uses Automatic Number Plate Recognition (ANPR) and Automatic License Plate Recognition (ALPR) cameras for traffic control, auto theft, tolls and crime prevention.
As surveillance cameras become more advanced, they may be able to be used to predict crimes before they happen and identify pedestrians. Unfortunately, the public is wary of the privacy and personal data on surveillance cameras, which is one of the more concerning security challenges with IoT.
Implementing Efficient and Scalable IoT Architecture for a Smart City
No matter how a city uses smart technology, it's vital to have a strong foundation. If the city wants to expand the services or implement smart technology in more areas, the existing architecture can be upgraded easily without a full rebuild.
IoT-based Smart City Platform
Smart city implementation begins with basic architecture, which includes:
Network of smart things: Smart things have sensors to collect data and transfer it to a cloud management platform, and actuators to make changes based on data, like restricting water flow or adjusting lighting.

Gateways: Field gateways allow data gathering and compression by processing and filtering data before it moves to the cloud. Cloud gateways ensure secure data transmission between field gateways and the cloud.

Data lakes and warehouses: Data lakes and warehouses are used to store data. Data lakes preserve data in its raw state, then pass it to the warehouse, which is a repository for structured data. The warehouse also contains contextual information about connected things.
Monitoring and Analytics
Data analytics allow monitoring of a device environment and establish rules for applications to carry out commands. Cities can govern the sensors and actuators across devices, implementing conditions that must be met for when the actuator does or does not perform an action.
Deep Analytics
IoT-generated data yields greater insights than conventional monitoring and analytics. Deep analytics provides advanced insights like patterns and hidden correlations with machine learning. In practice, this can be a traffic light that can adapt to real-time traffic scenarios and improve congestion and vehicle speed over time.
Smart Control
Smart city control is possible when applications send commands to actuators to solve a problem or complete a task. Applications can be rule-based or machine-learning-based – the former is based on manual definitions, while the latter is based on machine-learning algorithms, providing better control and automation.
User Applications
Users have significant value in the smart city. User applications allow citizens to connect to the platform to control IoT devices or receive alerts and notifications. For example, this can apply to traffic alerts via smartphones, which notify drivers of traffic jams and suggest alternate routes. Users can also send traffic alerts to the traffic control centre via smartphone.
Integrating Solutions
Smart cities aren't just built and left alone. Refining, updating and scaling the technology is an ongoing process. By implementing smart city solutions now, cities can consider what IoT technologies they may wish to implement in the future. Plenty of solutions can be implemented together to form whole solutions, like a traffic management platform that works with automated smart lighting and air quality sensors to direct traffic to the safest and least congested areas.
Building toward a Connected and Sustainable Future
Automated streetlights, self-altered traffic patterns and continuous air quality monitoring would have been unimaginable just a few decades ago but they are now a vital component of a successful smart city of the future. As the world population grows, IoT solutions in cities can mitigate the effects of high energy costs, diminishing natural resources, and increased waste, crime and air pollution.